Burst-Head MK23 One Touch Carbine Conversion Kit
OptimusPrime
20 Sep 2021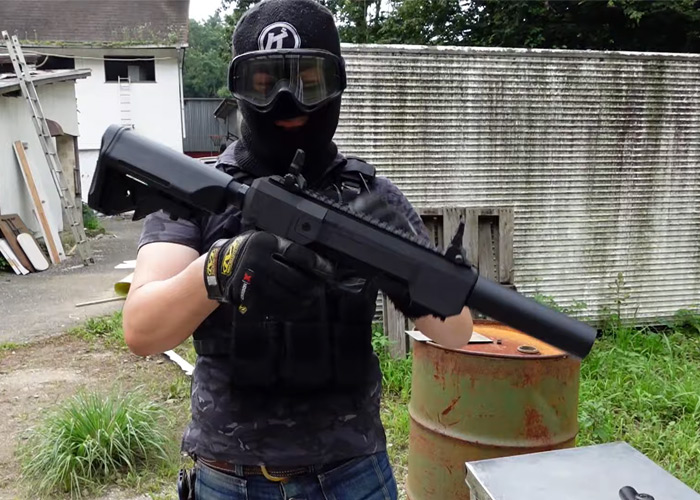 Boss Guerilla does a review of the Burst-Head MK23 One Touch Carbine Conversion Kit in this Upi-Upi Team video. This carbine kit allows you to remove the MK23 from the carbine chassis with just a single push of a lever... "This is a carbine kit that can be detached and detached from the Tokyo Marui MK-23 with a single touch. Conventional carbine kits need to be disassembled for HOP adjustments, but can be quickly adjusted by one touch. It can also be used as a sniper rifle as a secondary weapon if you want to take it off in the case of close battles.
Product features more uses for survival games. Push the ejection lever on the main unit and pull out the lock lever to detach and remove. For use with Tokyo Marui Mk-23 only. Does not use other Mk-23 companies. Can be used with M4 stock stock pipes For installation, please make the M5 screw length 15mm to 20mm. Please note that if the screw is too long the hammer will interfere. M5 screws are available at hardware store.
Please read the instruction manual before use. The body is made of ABS resin and is made of 3D printer. Too much force is applied to the use or direction may cause damage. Please note that when installing the LayLax's Mk23 Light Trigger Pull Kit will interfere with the locking lever and cause the trigger cannot be pulled until the hammer is fallen."