Begadi Battery Holder For S&T ST316 AEG
OptimusPrime
28 Feb 2021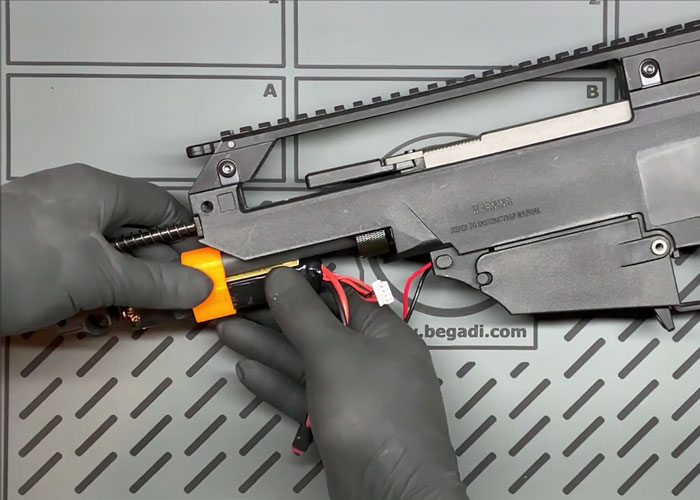 Just a quick demonstration by Begadi of their Battery Holder for the S&T ST316 AEGs... "This useful gadget makes it easier to stow / accommodate batteries in the handguard of an S&T ST316 model. The mount was specially developed for the ST316 series and therefore only fits S&T and ARES replicas, as well as HW60.
Not suitable for CYMA, Jing Gong, Tokyo Marui, Classic Army, SRC
Material: 100% PLA
Maximum dimensions for LiPo batteries:
Width: 28mm
Height: 14mm"