BB2K Airsoft Tries The GBLS DAS GDR-15
OptimusPrime
23 Dec 2018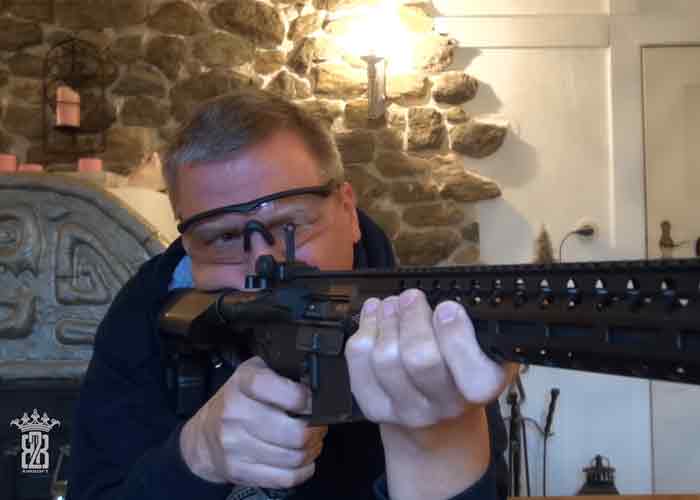 Bruce of BB2K Airsoft unboxes and tried the GBLS DAS GDR-15 realistic operating AEG for the first time... "Electric airsoft and blowback? To this day, more than a joke when compared to Gasblowback Airsoft. The kick, the feeling and also the operation do not come close to a GBB.
The GBLS DAS GDR-15 Airsoft rifle, which I unpack today and make my first impression, promises more realism regarding operation and blowback.
A proud price of 1.900 Euro are announced for it! A price that will make you hold your breath. The Airsoft is extremely high-quality processed and comes with 6061 aluminium body, steel Internals and Cerakote coating. It is rounded off by PTS Syndicate Stock, grip and handguard. What is the price/performance ratio here?
Thanks to the Dynamic Action System (DAS), this electric Airsoft should give the Airsoft player the same feeling of using a realistic weapon. For me as a confirmed GBB fan a very interesting story and truly a technical innovation as far as AEGs are concerned.
I confess: AEGs have a lot of advantages over GBBs when it comes to playability, constant performance, temperature independent, magazine price/capacity and vulnerability. That's why I play with AEG even though I love GBB.
The GBLS GDR-15 could now give me the beloved GBB feeling while playing without giving up the advantages of an AEG. I am curious what this DAS can do. But now unpacked and made an impression :-) Greetings Bruce"