Arthurian Airsoft Lance At SOCOM Tactical
OptimusPrime
29 Jun 2020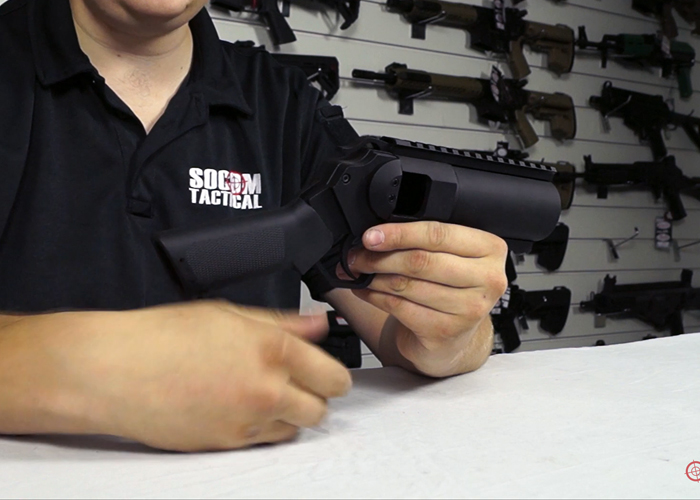 40mm Pistol launcher called "Lance" from Arthurian Airsoft available at SOCOM Tactical... "The Arthurian Lance is one awesome piece of kit. It fires 40mm moscart shells and is an enemy CQB players nightmare.
Made from metal with a polymer grip, it is solid and sturdy. It has a top-mounted rail for attaching a sight, torch or even another grenade launcher. There is a safety located on the left side of the receiver and to open the launcher up you depress a lever at the rear, which allows the barrel to hinge open and gain access to place the shell.
A truly deadly backup weapon to carry for those close quarters games where you may need to take out a large group of enemies.
Specifications:
Metal construction with a polymer grip
Takes 40mm grenade shells
Top rail
Safety
Hinged opening"