Airsoft Sport's NPO-AEG SR-3M AEG Overview
OptimusPrime
14 Dec 2021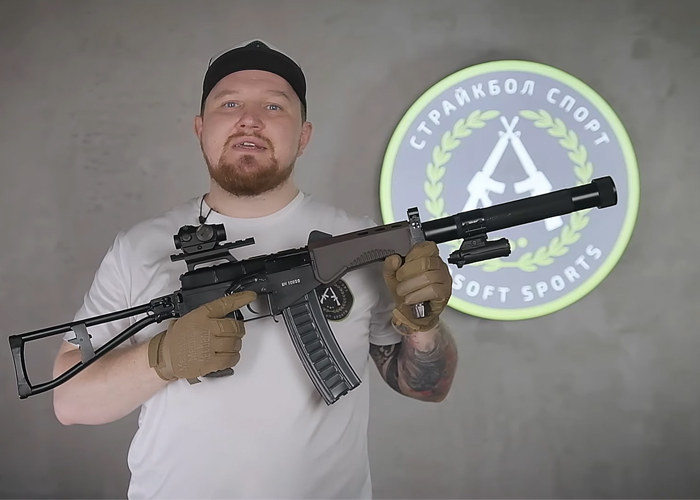 A very quick look at the NPO-AEG SR-3M AEG as done by Airsoft Sports and they have it available to order... "A brief overview of the NPO AEG SR 3M airsoft drive. You can buy and get acquainted with more detailed technical characteristics on our website.
Specifications:
Length - 930 mm. / 770 mm.
Weight - 2.9 kg. Operating
principle - electric
Gearbox - version 3
Fire mode - single / automatic Magazine
capacity - mechanical / 120 balls
Barrel length (automatic / PBS) - 235/274 mm.
Initial speed without PBS 130 m / s. Ball 0.2 gr.
Initial speed with PBS: 145-150 m / s. Ball 0.2 gr.
Material - steel
Stock - folding steel
Forend - plastic
Shop - steel
Coating - phosphate varnish
Recommended battery: 3 cans; 11.1v 1400mAh; the size of one can is no more than 7x20x130mm, is placed in the forend."