Airsoft Atlanta: Evolution Recon Carbontech M4 14.5 Inch AEG
OptimusPrime
05 May 2022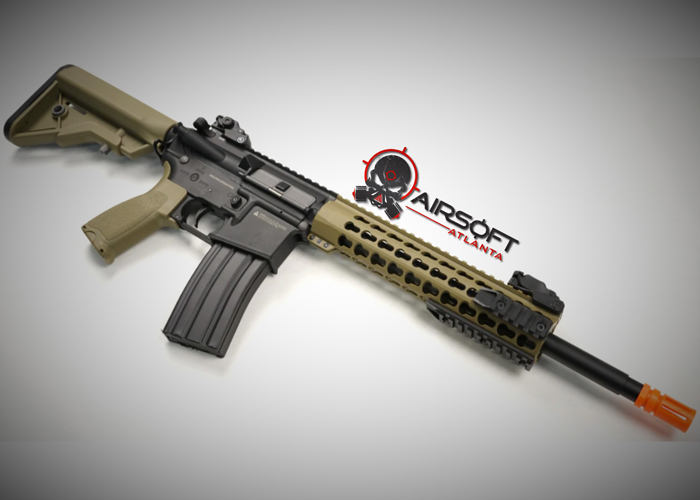 The Evolution Recon Carbontech M4 14.5 Inch AEG in tan and black is available now at Airsoft Atlanta... "The Evolution Recon Carbontech M4 14.5 Inch AEG airsoft gun.  A keymod rail system and carbontech polymer body that almost feels just like metal (it's hard to tell).  Very high quality body, furniture, and upgraded internal parts similar to the Specna series of guns.  Includes a keymod rail system and one 300-round hicap magazine.
Designed in Italy by Evolution.
Battery and charger not included.  We recommend a 7.4v stick battery that slides into the buffer tube. Can also work with 11.1v. Fits Valken/Hype 1000, 1100, and 1200 stick types (7.4v and 11.1v types). It will also fit a 7.4v stick Titan 3000 battery, but there's not much spare room for the wires so they may stick out a little bit in the crane-stock if you don't mind. To access the battery just remove the crane-stock by pushing down and away and sliding it off backwards (very easy).
Gun internally features a full steel piston rack and gears, non ported cylinder, a quick change spring, and a quick change motor grip.
FPS is around 385-395 w/.20g BBs.
Please note there's no instruction manual, so please watch youtube videos on how to operate an AEG if you are a beginner. This gun is more of an intermediate to advanced level."