AATV: Psionic Upgrades Psi-Hop
OptimusPrime
13 Aug 2020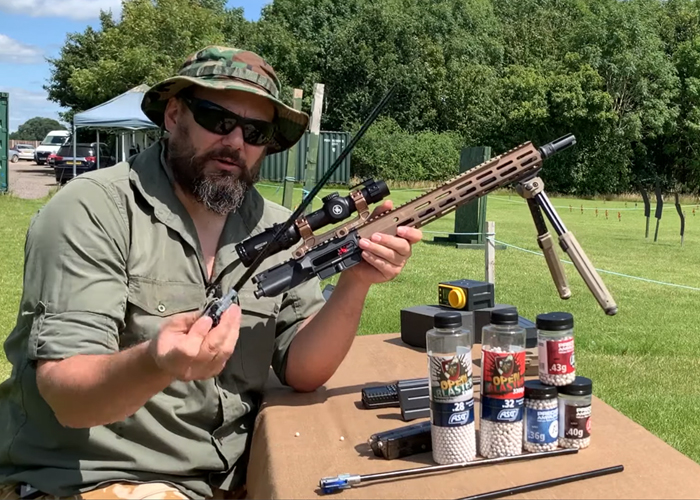 Anvil Airsoft TV (AATV) takes a look at the Psi-Hop from Psionic Upgrades with a comparison with the Flat Hop and the stock Hop... "We take the Psionic Upgrades Psi-Hop to the range along with Anvil's Flat Hop and a Standard Hop to see what difference to range swapping hop-up style can make. The results were obvious!
Please bear in mind that these results were achieved with a custom built 1.2J G&P AEG fitted with a Titan using standard dial type G&P Hop Units and 363mm Madbull 6.03 barrels. Your results might vary from ours even using the same setup. BB ballistics can depend on BB type and weight, hop type and manufacturer, hope settings, barrel diameter and quality, cylinder to barrel volume ratios, air seal consistency and type of replica amongst others.
All setups had around 1000 BBs shot through them prior to filming to ensure that they had bedded in."