Laylax Inc. To Start Operations In The USA In 2023
OptimusPrime
02 Aug 2022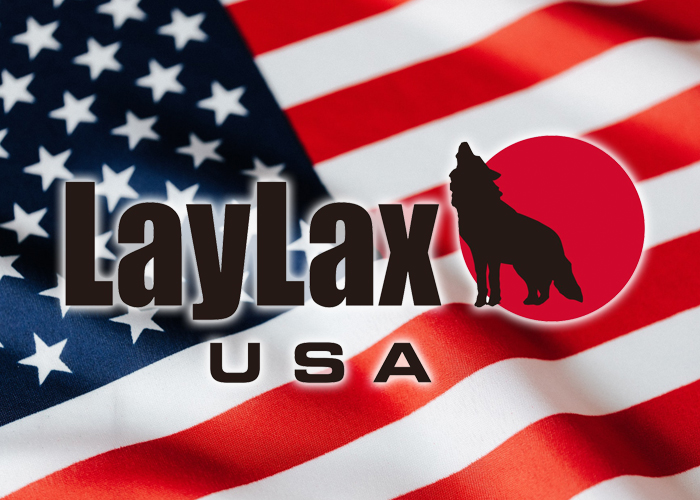 The U.S. and the rest Americas will soon have a very popular airsoft brand setting up office. In a press release sent by Laylax, their international operations will soon open a branch in the U.S. to better serve customers and partners.
Laylax is the most prolific maker of airsoft parts and accessories with an occasional dabbling in creating custom airsoft guns. The product offerings of Laylax is farmed out along different brands such as Prometheus for AEG upgrades; Perfect Sniping Systems for airsoft bolt action sniper rifle upgrade parts; Nineball for airsoft pistol upgrade parts; Nitro.Vo for various railed systems for use on airsoft guns; First Factory for original designs of upgrades for different types of airsoft guns; Satellite for airsoft gaming accessories from eye protection to gun bags; Battle Style for various tactical gear and clothing; and Ghost Gear for textile-based tactical accessories.
There are still other bands under Laylax such as Giga Tec batteries, Quintenssence for optics, Garuda, Progress, and LAS (Laylax Special Arsenal Section). In Japan, the company has the distribution rights for Krytac and SIG Air ProForce.
The benefits for Laylax presence in the U.S. which also marks for the first time a Japanese airsoft brand setting up shot in the largest airsoft market, is that resellers will have to deal to a local branch and warehouse when they need fresh stocks of Laylax products.
You will see more Marck West, formerly of RedWolf Airsoft TV, as he joined Laylax International handling media relations as well as running the Laylax International YouTube channel for non-Japanese language audience.
---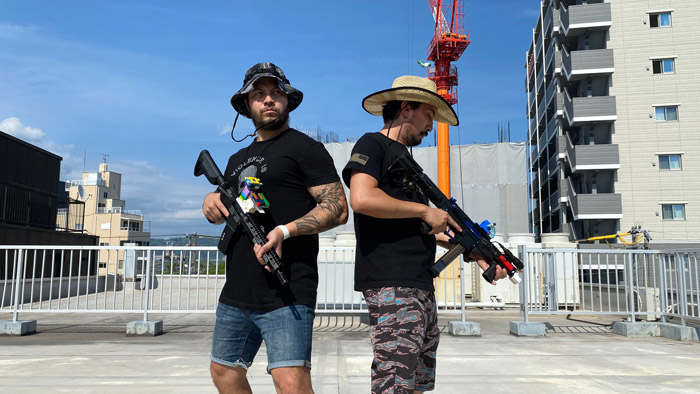 Marck and Ryan of Laylax International
---
No specific date for the grand opening of the U.S. office has been revealed so stay tune for future announcements. Press release from Laylax below:
LayLax Inc. is pleased to announce on this auspicious day the official launch of our US branch, LayLax USA in 2023.

Our main mission is three pronged. LayLax USA aims to become the logistics hub for the Americas by having a physical location and warehouse which will allow us to better serve our customers.

The second goal we aim to achieve with the opening of our US branch is to strengthen our relationships with existing partners and forge relationships with new partners. By being geographically located in the United States, this allows for greater flexibility to attend events, trade shows, physical shop visits, and meetings.

Finally, with the launch of the LayLax International YouTube channel, we aim to provide a wide variety of content dedicated to our faithful non-Japanese speaking audience. The channel will be a dedicated hub for airsofters looking for high-quality airsoft content thats aimed to be both entertaining and informative.

LayLax Inc. is the world's top airsoft parts and accessory maker and has been leading innovation and industry standards. We plan, design, and develop airsoft upgrade parts, accessories, tactical gear, and equipment to satisfy the wants and needs of airsoft fans and players around the world.