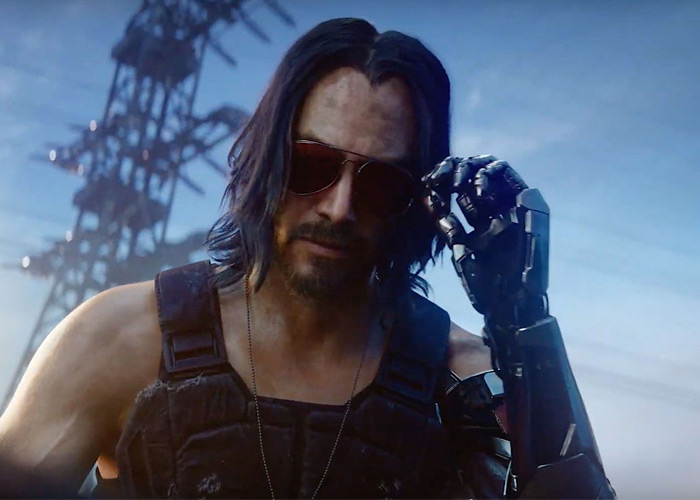 The internet was ablaze with the surprise appearance of Keanu Reeves for the Cyberpunk 2077 reveal pre-event at the E3 2019 which taking place at the Los Angeles Convention Center from today up to the 13th of June 2019. Developed and to be published by CD Projekt, a Polish video game publisher, this game is set in a dystopian Night City, California. The events in this game take place 57 years after Cyberpunk 2020 which is a tabletop game and 2077 is an adaptation of the game and is further described in by the game's official game site:
Cyberpunk 2077 is an open-world, action-adventure story set in Night City, a megalopolis obsessed with power, glamour and body modification. You play as V, a mercenary outlaw going after a one-of-a-kind implant that is the key to immortality. You can customize your character's cyberware, skillset and playstyle, and explore a vast city where the choices you make shape the story and the world around you.
Reeves as Johnny Silverhand, appears at the end of the official cinematic trailer shown at E3, saying "Wake the fuck up, Samurai, we have a city to burn."
This being an open world game means it is a vast game area for the player to explore and there are six distinct regions. The player being V has clothing that alters according to how his interactions fare with non-player characters (NPCs). The NPCs are the character's disposal for romantic and sexual relationships. There are stat categories which are namely: Strength, Constitution, Intelligence, Reflex, Tech, and Cool. These are adjusted according to the character classes that chosen by the players such as mainly NetRunner who is specialized in hacking, Techie who mainly handles machinery, and Solo who is a combat specialist.
So who is Johnny Silverhand which is played by Keanu Reeves in the game? He is a key character in the game and is a "legendary rockerboy" with a robotic, silver arm which his name comes from. In developing the character for the game, Reeves lent his voice and did full-body motion capture for the game. We still don't know how he plays rock in the game but in real life, he was a member of an alternative rock group active called Dogstar as a bassist and backup vocalist from the mid-1990s to the early 2000s.
Cyberpunk 2077 will be released on the April 6, 2020. It will be playable on the Microsoft Windows, PlayStation 4, and Xbox One.