The Jimco Racing's "Reaper" Luxury PreRunner Will Bring You To The Next Milsim Game In Style
Gungho Cowboy
19 May 2020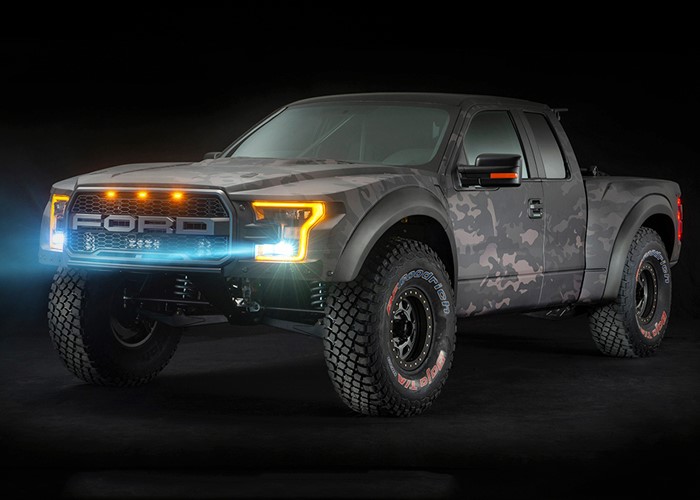 That is, if you can afford a custom made one.
It's time again to feature a vehicle on Popular Airsoft. As always, we post stories about vehicles that can be considered uber tacticool by the most discerning airsoft and milsim player. That also means these are vehicles that a few can afford and for most of us to own in our dreams. The Jimco Racing's "Reaper" Luxury PreRunner is just that, an 800HP 4x4 that can power its way to the finish line at the Dakar Rally.
Since it is one few can afford, the Reaper was custom-built for one of the owners the L.A. Dodgers, Bobby Patton, with a reported estimated net worth of US$1.3 billion. With that money, no expense has been spared in the customization of the vehicle, which you might think it's a souped up Ford Raptor, but it is really more than that.
According to Autoblog, the Jimco Racing Reaper uses an engine from Dougans Racing Engines based on a big block Chevy design whilst the transmission is a GM 4L80E four-speed automatic built by Gearworks. This gives the total engine displacement of 555 cubic inches (9.1 liters) that can generate 800 horsepower and 700 pound-feet of torque on pump gas.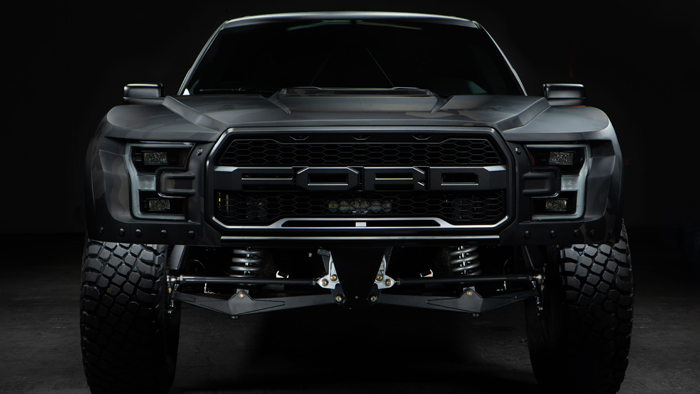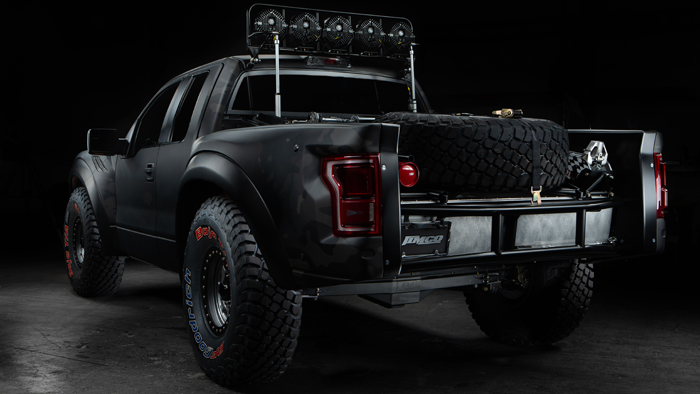 As for the chassis, it uses what other luxury prerunners use, the "Victory Chassis" that is designed by Jimco. The company mentioned that it did not compromise on suspension with 26" of wheel travel in the front and 32" in the rear using FOX 4.0 and 4.4 bypass shocks.  It uses 17" TrailReady Beadlock Wheels that are wrapped with 40" BFGoodrich KR3 Race Tires.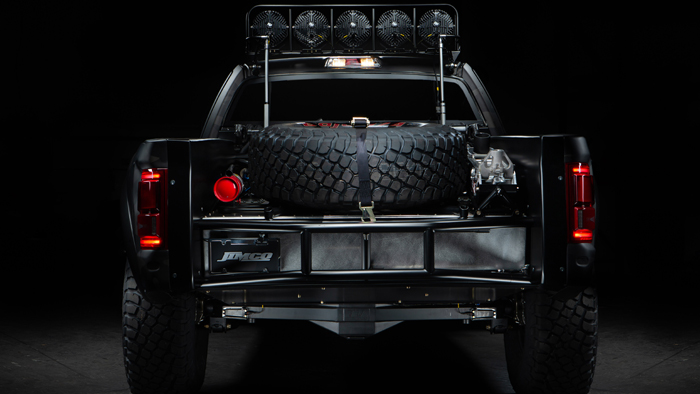 The interior is pleated leather and it is kept cool with dual Jimco airconditioning units. Seats are Custom MasterCraft Pro4 seats and a MOMO suede steering wheel. It is not optimised for racing since a full racing setup means only essential equipment are put inside and luxuries are usually stripped off to lighten the weight of the vehicle. Other amenities inside are camo paneling, engine status and navigation displays, cruise control and a CB radio.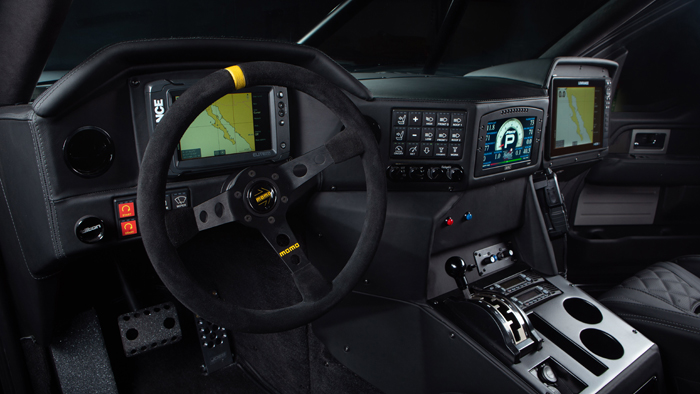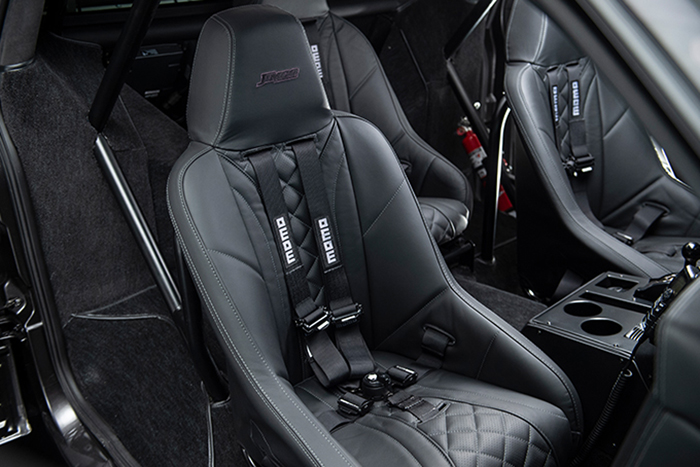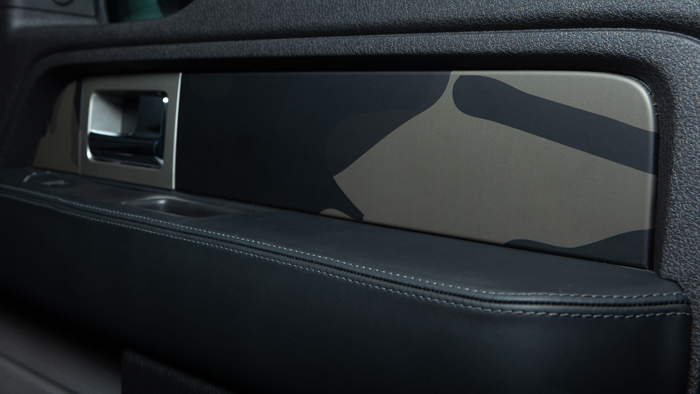 Now, what makes this a luxurious tactical off-road vehicle is the camo paint job of is fiberglass Ford Raptor body. We suspect it to be using the Multicam black pattern, which would surely get a two thumbs up from guccicamers.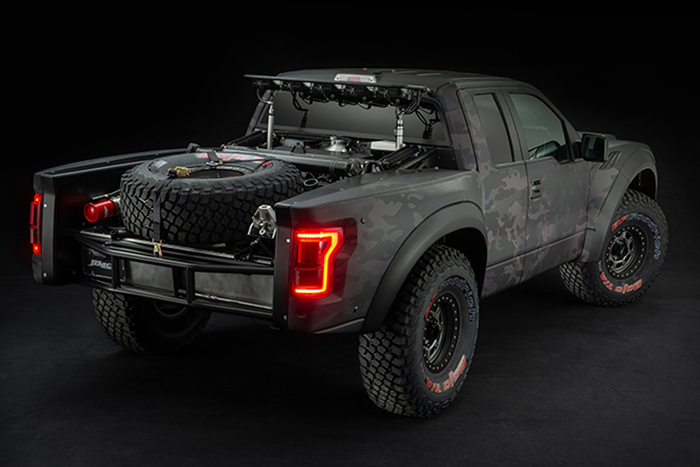 How much would the Reaper cost? Well, it surely fetch 6 figures that would be small change for a billionaire like Bobby Patton. Jimco Racing sells used custom vehicles that fetch at least US$200,000 so imagine how much a brand new Jimco Luxury Prerunner will cost. Selling all your airsoft guns and gear still won't suffice to make you able to buy one.
All photos from Jimco Racing.