ICS Airsoft Are Looking For New ICS Captains
Gungho Cowboy
28 Nov 2020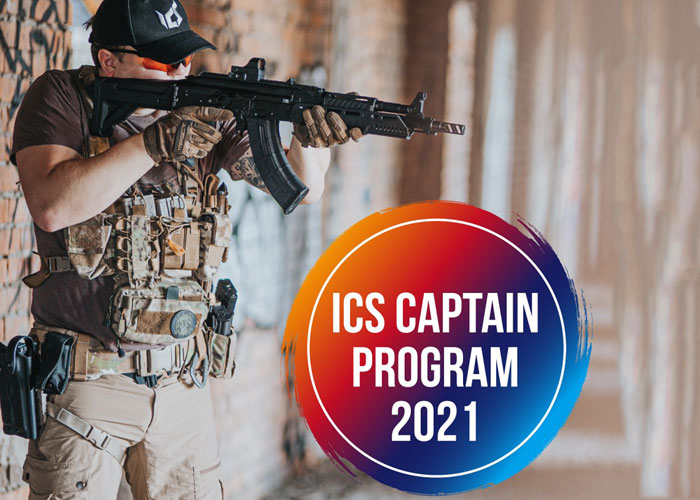 The ICS Airsoft Captain Program is now accepting applications for 2021. This is the brand ambassador program of the Taiwan-based airsoft company and ICS Captains are selected to represent the company, its products and values in the areas they operate in.
If interested, you better move fast in submitting your applications as deadline is looming. ICS are accepting applications until 7 December.
Here is more information on the program as posted by the company on their Facebook page:
---
GO! 2021 ICS Captain Program

 

Application Now Open

2020 has definitely been a challenging year for the airsoft industry. The world is having a revolutionary change throughout the crisis, so we transform, we move on, but the final victory is yet to come.

Airsoft is a giant global family full of enthusiastic and creative people. We're here to present a new opportunity for players, who are a seasoned ICS user, who have had good experiences with our products, would love to spread the value of our brand, and are willing to create a more solid relationship with ICS in the future!

 

What is the ICS Captain Program?

The program is a sponsorship opportunity for the elected ICS Captain to get support from their favorite brand throughout his/her development as a dedicated airsoft player, expand the connections through ICS and the Captain network, strengthen the reputation, and grow expertise in this collaboration.

 

What kind of people are we looking for? brand ambassadors? sponsored players? Influencers?

NO, we're looking for someone more than that!

The Insighter, Creator, and Partner is who we are searching!

The visionary Insighter who is able to discover opportunities, with a clear perspective to their regional players, and close connection with their local stores, and airsoft community.
The innovative Creator who is able to drive positive results through communication tools such as social media, word-of-mouth, events, and other public approaches.
The reliable Partner, willing to grow and get involved in this business in order to advance our common interests.

 

Privileges?

Direct contacts, facilitating access to ICS products, accessories, and goodies
Exclusive ICS Captain's identity clothing/patch
Product prototype testing opportunities
Join milsim events on behalf of ICS
… and more?

 

Must?

Proud and experienced owner of ICS products
Good English, with excellent communication and networking skills
Able to promote/help ICS local resellers
Do you think you have what it takes to become an ICS Captain?
Now it's your opportunity to join our team. Spots are very limited. Submit your application here.

Deadline: Monday, December 7, 2 020, at 9 a.m. (UTC+8)

Please note:

This year, you can submit a video link in the application to introduce yourself.
---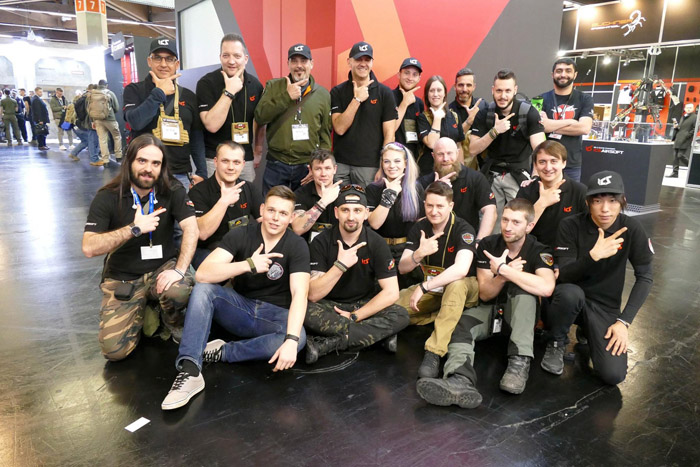 ICS Captains at the IWA Outdoor Classics 2019
---
It is it something that you think you can fit in? As long as you are familiar with ICS products and be able to talk about these to other airsoft players, promote the company, and of course be of good character to represent ICS, then your chances might be good. So why not take a shot and apply?