Griffin Armament Introduces The New MK2 Rifle Series
Gungho Cowboy
21 Sep 2023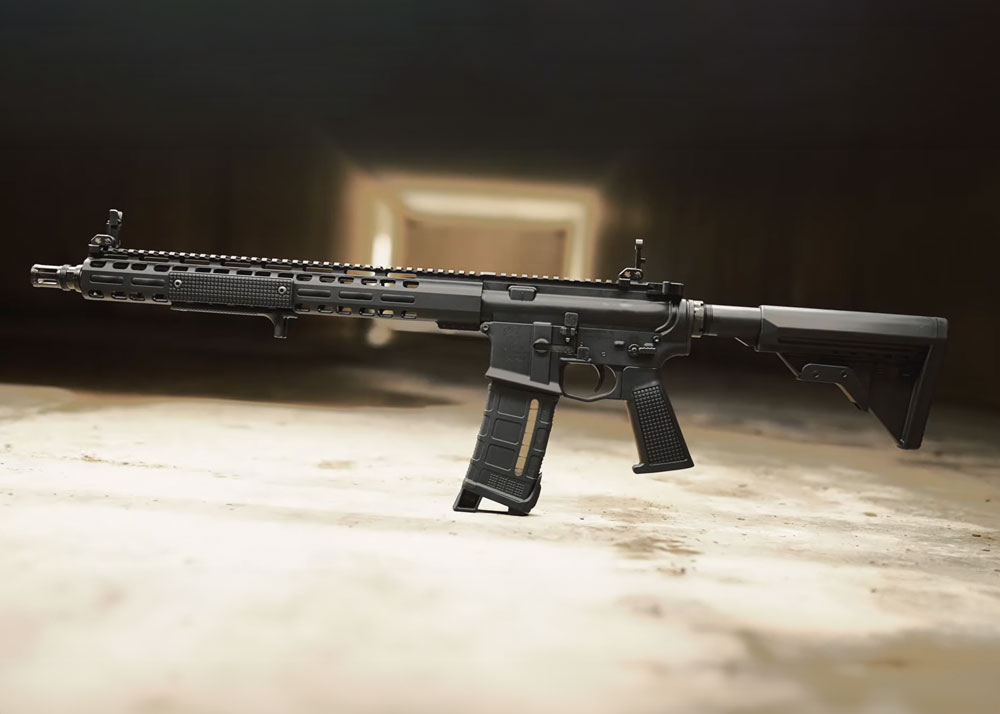 Griffin Armament, a company recognized in the airsoft market for its licensed AR accessories through a partnership with PTS Syndicate, recently announced the launch of the Griffin MK2 AR-15 Series. This new series builds upon intellectual property developed by Griffin around 2013, enhancing the features of the MK1 by upgrading the foundation of the rifle, its lower receiver. 
The company says the MK2's fully ambidextrous lower receiver is produced using cutting-edge aerospace manufacturing techniques, ensuring sub-mil-spec tolerances and unmatched quality.
The MK2 AR-15 lower receiver is CNC-machined from a custom 7075-T6 aluminium forging at Griffin's Watertown, WI manufacturing facility. The process involves in-machine probing, tool setting, machining, and premium deburring & de-flashing to ensure a premium fit and finish. The receiver is finished in Type 3 black hardcoat anodizing and features a 60-degree flared magazine well and an all-weather trigger guard, making it the ideal foundation for an excellent fighting rifle.
The Griffin MK2 rifles come with a tuned gas system and a suppressor-optimized buffer system. These features ensure a soft yet reliable gas system during both suppressed and unsuppressed use. The nitrided, 416R SS barrel offers improved accuracy and exceptional durability. Internal testing of this barrel to 47,000 suppressed rounds resulted in zero baffle strikes and intact rifling until the barrel was retired due to extension lug wear. 
---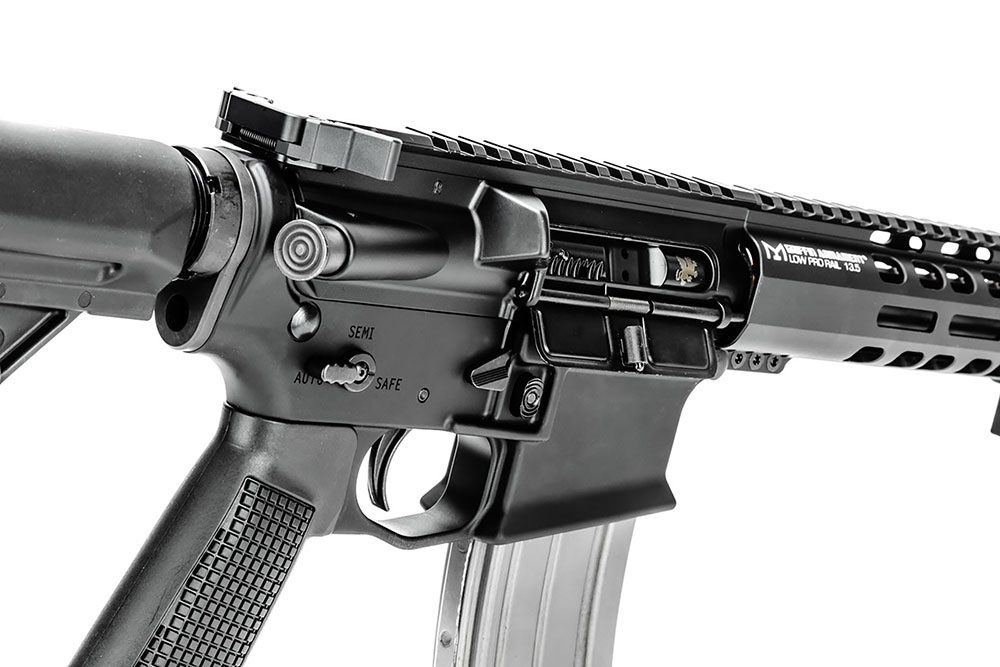 ---
Griffin MK2 rifles are available in two rail styles, both featuring M-LOK compatible mounting interfaces. The Low Profile rail is a slim and sturdy ergonomic solution. It features internal supporting ribs that minimize flex to 30% of alternative market systems, making it accurate with laser systems and clip-on rail-mounted night vision devices. The Griffin SR rail is a suppressor-optimized hex rail that allows suppressors of 1.5" diameter to free float under the handguard for better handholds with short, suppressed barrels.
The Griffin MK2 lower receiver's controls are mirrored on both sides, providing full-ambidextrous capability and significantly improved functionality for both left & right-handed shooters. These ambidextrous controls include a bolt catch and release on the ejection port side, a magazine release on the non-ejection port side, a safety selector kit, and an SN-ACH charging handle.
---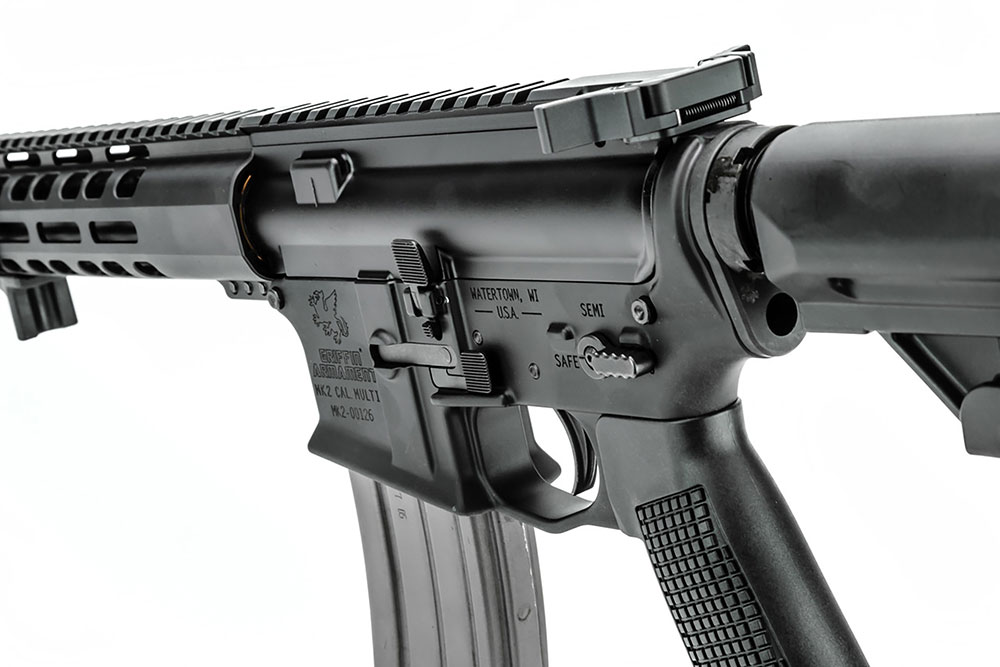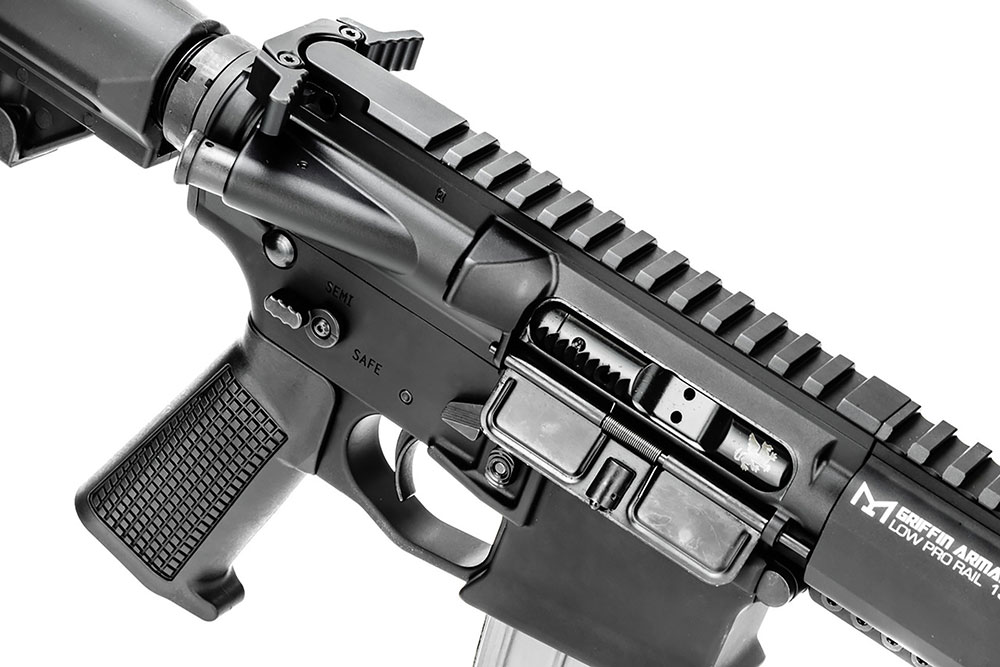 ---
The MK2 rifles are machined in Griffin's Watertown Wisconsin facility. Key features of these rifles include Griffin 416R SS HEDP Barrels, Griffin Enhanced BCG, Griffin Forged Upper & Lower Type 3 Black Hardcoat Anodized, Griffin Full Ambidextrous Lower with 60-degree Flared Magazine Well and Integrated Trigger Guard.
The rifle is also equipped with a Griffin Armament's A3 Grip, Enhanced Trigger Guard, Contour Connect QD End plate, Maritime Receiver Extension, AR-SOB (Suppressor Optimized Buffer), and ECS Extreme Condition Stock.
The rifles also come with a Griffin RailShield 4 Piece Panel Kit, Griffin Low Pro Rail System, Griffin Primo Gas Block (pinned), Griffin Silencer Mount Muzzle Device, and Griffin Dimpled Takedown Pins.
Here are the models released with their respective prices:
---

MK2 Recce 16" Carbine .223 Wylde MSRP: $1,720.00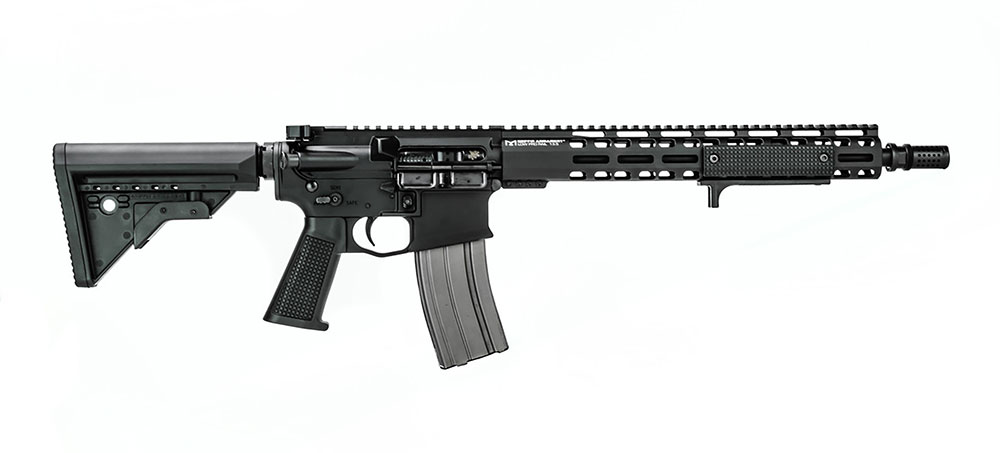 MK2 Patrol 14.5" Carbine .223 Wylde MSRP: $1,720.00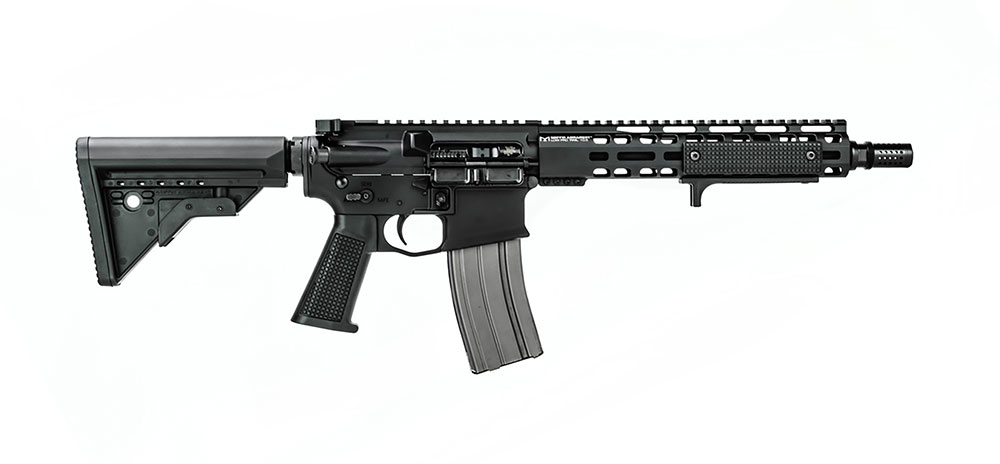 MK2 CQB 11.5" SBR .223 Wylde MSRP: $1,720.00
MK2 PSD 9.5" SBR .223W MSRP: $1,720.00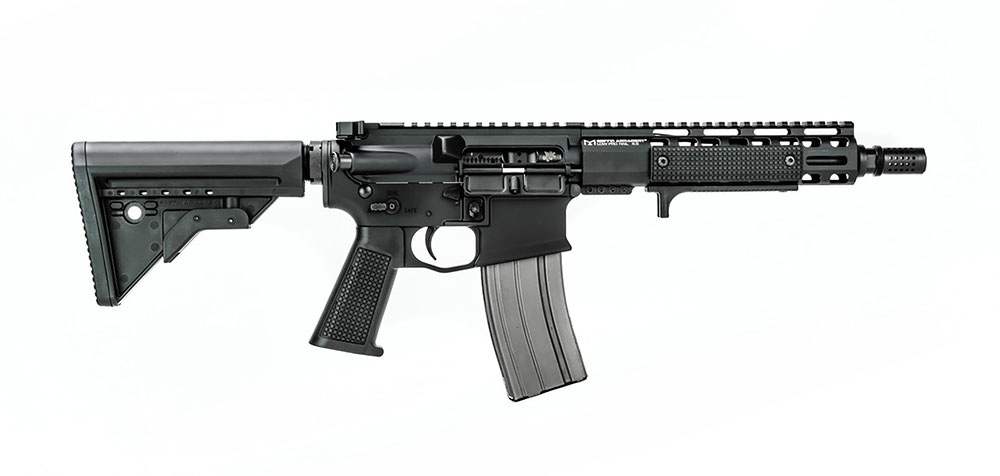 MK2 PSD 9.5" SBR .300BLK MSRP: $1,720.00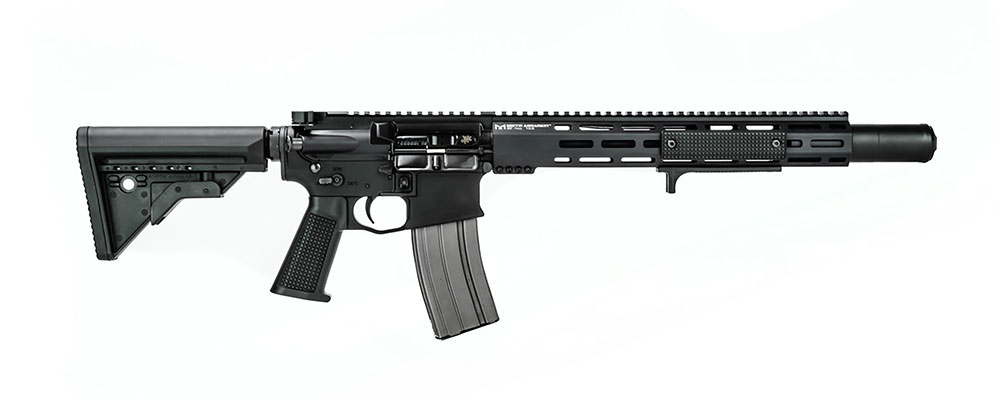 MK2 CQB 11.5" Suppressed SBR .223 Wylde MSRP: $1,720.00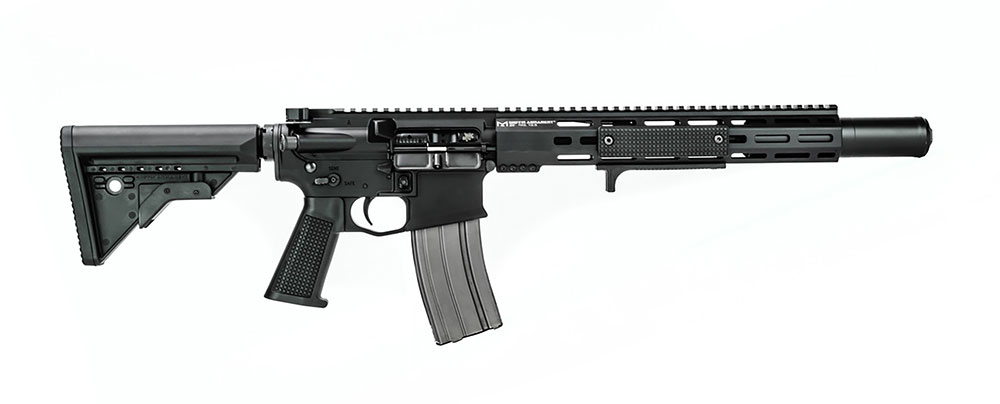 MK2 PSD 9.5" Suppressed SBR .300BLK (w/ P&W GP7) MSRP: $2,510.00
Finally, all rifles are warrantied for life with Griffin's Perpetual Lifetime Warranty.