"Fallout" TV Series For Amazon Studios To Start Production This Year
Gungho Cowboy
11 Jan 2022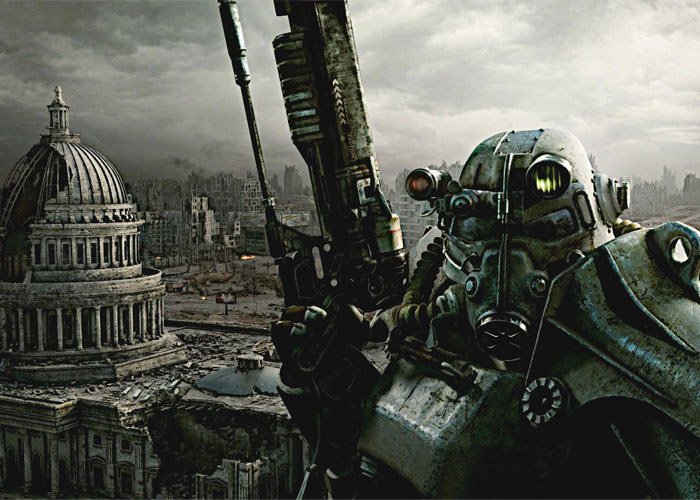 In July 2020, it was announced that a TV series based on the "Fallout" video game franchise has been given the green light by the bosses at Amazon Studios. The series is to be developed by the "Westworld" creators Lisa Joy and Jonah Nolan; and after a lull after that announcement, news came out that production for the series will start this year.
As reported by Variety, it has been confirmed that Geneva Robertson-Dworet and Graham Wagner are will serve as co-showrunners and Jonathan Nolan will direct the first episode of the series. Nolan and Lisa Joy will serve as executive producers on the project for Kilter Films. Robertson-Dworet is known for her work on the "Tomb Raider" film in 2018 starring Alicia Vikander and "Captain Marvel" whilst Wagner is known for the TV comedy series "Silicon Valley," "Baskets", "Portlandia" and "The Office."
During the announcement of the game in 2020, Joy and Nolan said, "Fallout is one of the greatest game series of all time. Each chapter of this insanely imaginative story has cost us countless hours we could have spent with family and friends. So we're incredibly excited to partner with Todd Howard and the rest of the brilliant lunatics at Bethesda to bring this massive, subversive, and darkly funny universe to life with Amazon Studios."
Jonathan Nolan is the younger brother of acclaimed director Christopher Nolan and they co-wrote the "The Prestige" (2006), "The Dark Knight" (2008) and "The Dark Knight Rises" (2012), and the science fiction film "Interstellar" (2014). He co-produced the neo-noir science fiction thriller "Reminiscence" which was written and directed by Lisa Joy.
The Fallout video game franchise which first started as a role-playing game in 1997and as an action role-playing since 2004. It is a series of post-apocalyptic games with the setting and artwork based on the post-war culture of 1950s United States. The main series is comprised of four game titles and the most recent release is the spin-off game Fallout 76 that released in 2018.