Beretta Releases The RDS Friendly APX A1 Carry Pistol
Gungho Cowboy
06 Oct 2021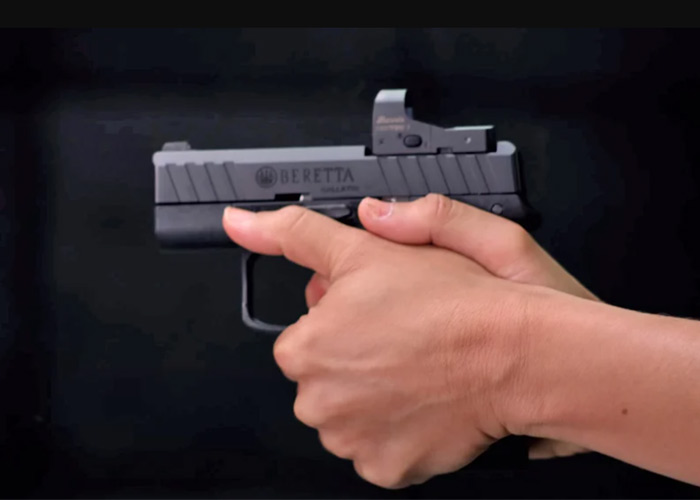 Beretta adds a new member to the APX family of handguns with the introduction of the RDS ready APX A1 Carry Pistol. Another sub-compact handgun in the market, it is marketed towards those who need  a modular concealed carry weapon that is modular as well as being ready for compatible red dot sights as it looks like it is mandatory that the new generation handguns should be RDS friendly.
First announced during the 2021 USCCA Concealed Carry and Home Defense Expo, the striker-fired, 9mm pistol is available in four variations:
APX A1 Carry
APX A1 Carry FDE (Flat Dark Earth)
APX A1 Carry ODG (OD Green)
APX A1 Carry WG (Wolf Grey)
---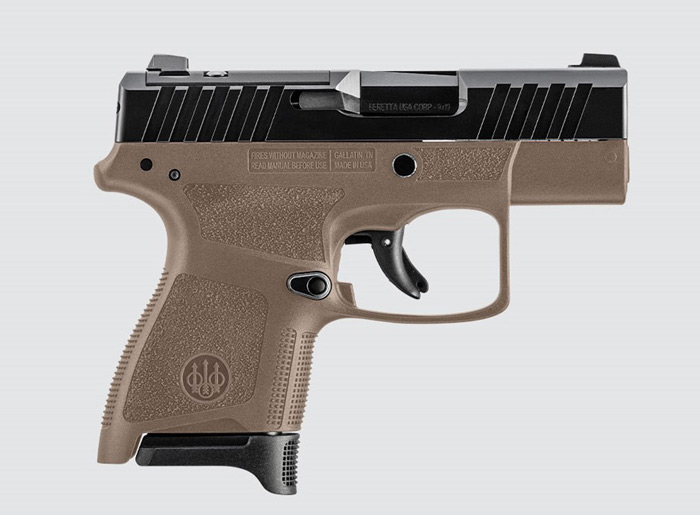 ---
This pistol has a 3-inch barrel and can use the default 6-round magazine or the owner can opt for the 8-round magazine. The pistol boasts of an improved trigger pull; a red dot-ready slide with the package come with a default plate free of charge and owners can purchase other optics plates to mount other optics; aggressive slide serrations for easier manipulation under different lighting and weather conditions; and improved modularity which apart from being able to use different optics plates, owners can opt to switching of the grip frame housing for one of their three available grip frame colors: Flat Dark Earth (FDE), OD Green, and Wolf Grey.
---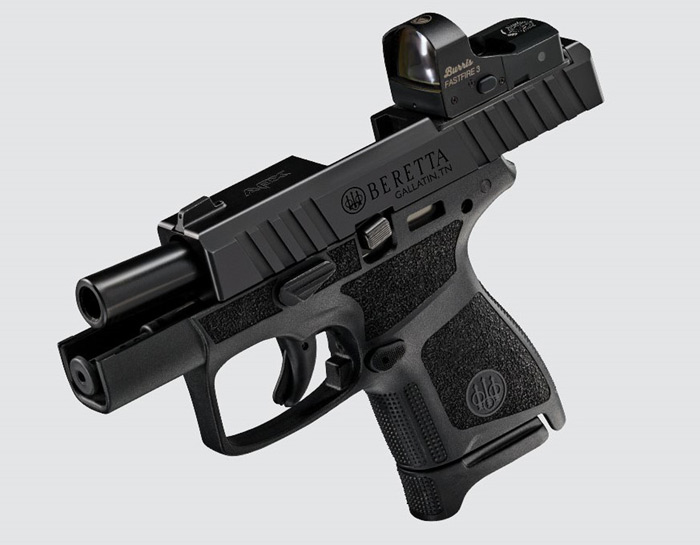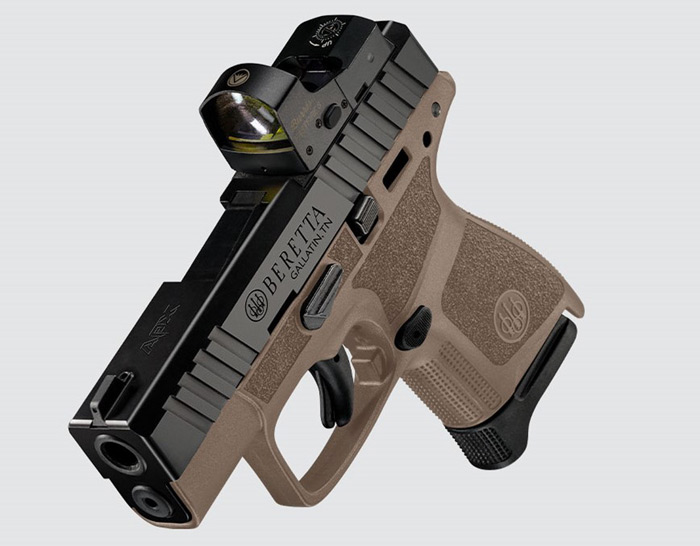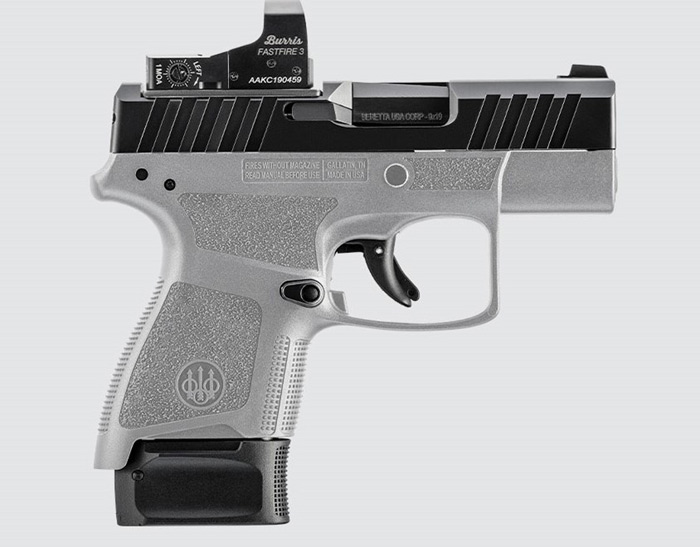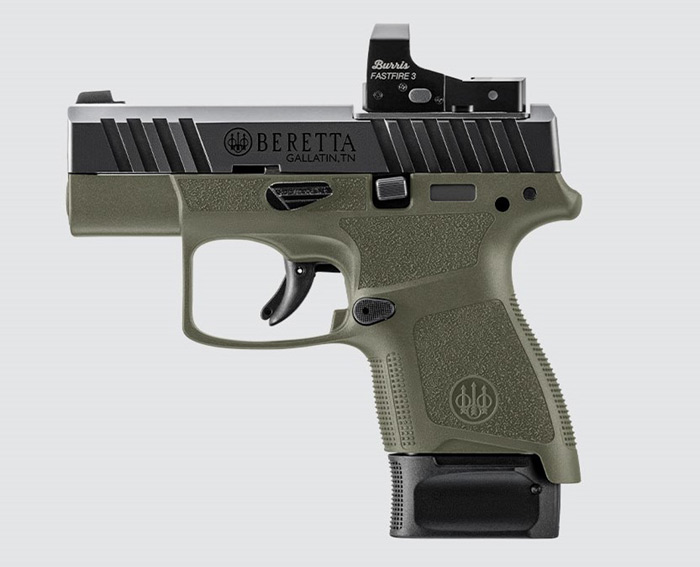 ---
For the now, optics supported are the Burris/Docter, C-More, Shield, and Holosun K Series.
More details in the press release from Beretta USA below:
Beretta USA Launches New APX A1 Carry Pistol

Accokeek, MD - Beretta is pleased to announce the launch of a brand-new pistol, the APX A1 Carry - the newest evolution of the popular APX Carry series platform. The APX A1 Carry encompasses the reliability and quality the APX family has become known for within the shooting communities now with a shorter and lighter trigger pull, red-dot optic ready slide, and improved modularity.

"Beretta USA is excited to be bringing the latest variant of the APX family to market here at USCCA in Fort Worth. We are embracing the Red Dot Optic revolution and excited to be bringing an exciting and innovative offering to the concealed carry market that further eases training and use under stress for defensive purposes," Jeff Hobson, VP of Marketing and Sales, said.

Years of extensive training and real-world use converge in a handgun designed and built for everyday carry and suited for anyone with personal defense on their mind.

With a shorter and lighter trigger than its predecessors, the enhanced ergonomic and sensory experience consists of a clean break with quick reset, aiding with consistent shot placement and ease of use.

The red-dot ready slide is designed to receive a variety of optics plates, one of which will be provided by Beretta free of charge through the warranty registration process online, including Burris, C-more, Shield RMS-C, and Holosun K Series.

The APX A1 Carry features a low bore axis that produces less felt recoil and a natural point of aim and dramatically improves follow-up shot acquisition.

With aggressive slide serrations, a textured grip frame, and a flat trigger guard, this new pistol enables the user to ensure and maintain a firm, secure, and instinctive grip in all situations.

The APX A1 Carry was developed to be easily concealed with its single-stack, sub-compact, and thin grip design that makes it essentially invisible, no matter the clothes you wear or whether you carry inside or outside the waistband.

Available in Standard Black, Flat Dark Earth, Wolf Grey, and OD Green frame colors, this versatile pistol can be customized for each individual with the selection of the ideal magazine for their concealment style: an extended 8-round magazine, a 6-round magazine with pinky extension, and a flush baseplate (included in the box).

Debuted at the 2021 USCCA Concealed Carry and Home Defense Expo in Fort Worth, TX this past weekend, the Beretta APX A1 Carry is now available for an MSRP of $449.