The U.S. Marines Will Be Getting A Deadlier Upgrade Of The M72 LAW
Logan
08 Aug 2020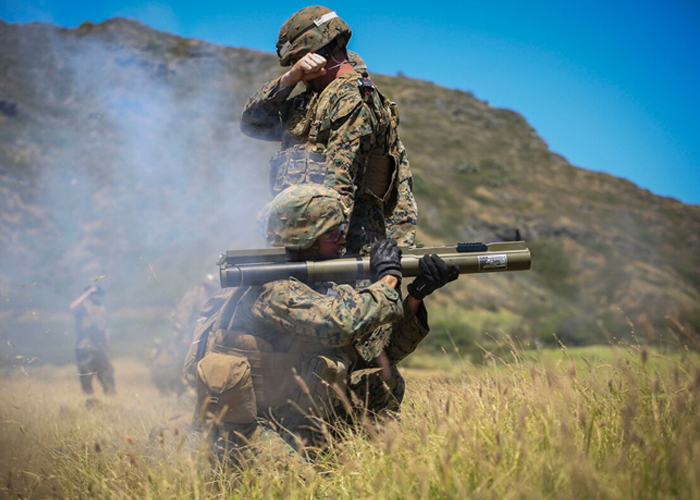 The M72 Light Anti-Tank Weapon, first seen in action during the Vietnam War, is still very much in use the U.S. Military. Adopted in 1963 by the Army and Marines as their primary individual anti-tank weapon, replacing the Bazooka which was in use since World War II and required two persons to operate it, the M72 is easy to carry and disposable just like the German Panzerfaust that was effective in World War II.
It was supposed to be replaced in the 1980s by the FGR-17 Viper but Congress cancelled the program and approved the M136 AT4. Now, the Marines want a more lethal M72 Law via the U.S. Army which issued out a Request for Proposals for the M72 Light Assault Weapon Fire from Enclosure (FFE) munition. This incorporates an improved launcher with an enhanced in-line trigger mechanism and improved sling design and developed by the Norwegian company, Nammo.
The Nammo FFE allows for the M72 to be safely fired from an enclosed area, not causing any damage inside the room as well as cause a massive backdraft.
"It is a shoulder-fired rocket that you can fire from inside an enclosure, room or bunker," said Richard Dooley, a project officer for Maneuver Ammunition and Missile Programs with MCSC's PM Ammo, in a news release from the Marine Corps Systems Command
"The new LAW FFE is a true Fire-from-an-Enclosure capability unlike anything the Marine Corps has ever seen," added Warren Clare, the program manager for Ammunition at MCSC. "It will become a force multiplier."
The M72 LAW FFE has a reduced signature and during firing tests at night, the muzzle flash and backdraft is less than that of an M9 pistol. Only a spray of viscous liquid seen in a room where it was fired from indicated that it has been used. Marines will be able to maintain their cover with such reduced signature and the enemy unable to pinpoint the origin of the fire.
The M72 LAW FFE has two configurations: the M72A8 anti-armor and the M72A10 multi-purpose, anti-structure munition. The anti-armor warhead improves armor penetration given advancements in armor in vehicles while the M72A10 gives the Marines a capability of eliminating hardened structures, especially in urban areas.
"The M72A10 incorporates an advanced warhead design with a multipurpose explosive and a self-discriminating fuse that operates in either fast- or delay-mode based on target construction," said Dooley. "These advancements enable Marines to engage various targets, such as structures, bunkers and enemy personnel."
It is expected to be deployed in 2022 giving the M72 a new lease in life and will remain to be the lightest should-fired rocket launcher in the Corps.
Top photo: A U.S. Marine fires an M72 LAW during training in Hawaii in 2017 (Cpl. Jesus Sepulveda Torres/Marine Corps)