Tokyo Marui's Marufes Online Part 5 Will Take Place On 2 July
OptimusPrime
21 Jun 2021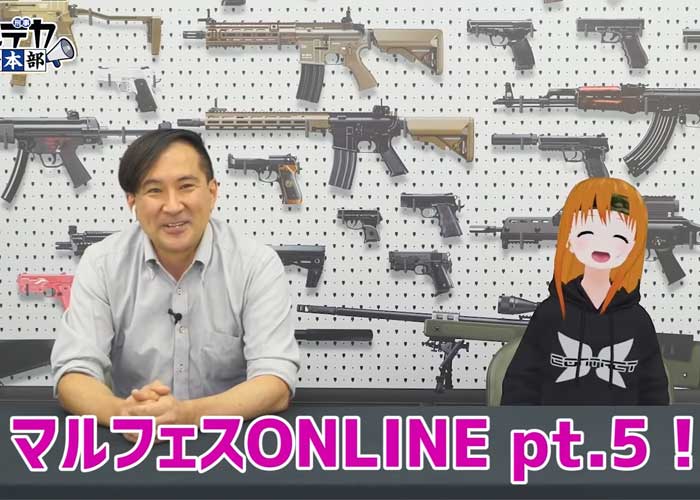 The Marudeca Advertising duo, Deka and Irodori Mayoi got busy last week with two special guests, actress Rima Nishizaki and designer/model Mayo (Mayozones). In their most recent video, they get to go through a challenge of being able to shoot the latest Tokyo Marui fixed slide compact carry gas pistols the Bodyguard 380 and the LCP together with the holsters designed for them.
Apart from the new pistols, they also got to shoot outside the two very much anticipated products that are under development and are expected to be released this year, the AKM Gas Blowback Rifle and the H&K MP5A5 NGRS. Many wish these get released this summer season, which is also the height of the airsoft season.
As always, the hosts got something to announce and it's the Marufes Online Part 5 the online product reveal event of Tokyo Marui which will take place on the 2nd of July. In part 4 the company unveiled the MP5A5 NGRS and the Glock 19 Gen 4 gas blowback pistol.
For Part 5, what we know is that there will be no product teasers this time as they traditional do. Perhaps the teasers are easy to guess or they have a surprise this time around?
There will be two product reveals and one will be a new series? This is rather intriguing since there is no teaser prior to the event. Will it be a new gas blowback rifle? A new NGRS? Or a new airsoft sniper rifle since Tokyo Marui has not announced a new sniper rifle since 2017?
Or will it be a new generation airsoft gun series? We really don't know, but surely it is intriguing. Tell us what you are wishing for that the company will announce.
If you want to be one of the first to know about the next incoming products, including the new product series, then better bookmark or subscribe to their official YouTube channel.