Tokyo Marui Unveils New MP5SD6 NGRS At The Shizuoka Hobby Show 2022
OptimusPrime
12 May 2022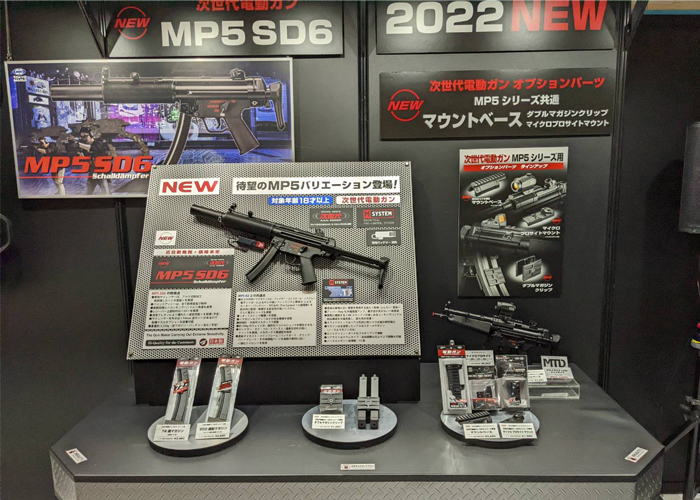 With the release of the Tokyo Marui MP5A5 NGRS last year, we expected that the company will follow up with more variants of this new line of NGRS models. Indeed, Tokyo Marui did not disappoint as it unveils the next MP5 NGRS, the MP5SD6 NGRS which is now on display at the ongoing Shizuoka Hobby Show 2022.
---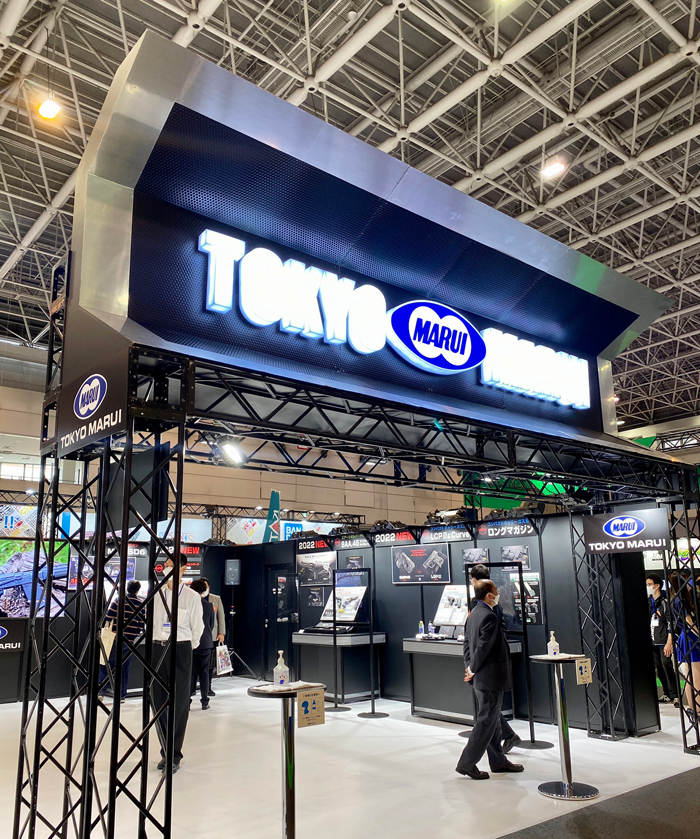 ---
The MP5SD6 NGRS (SD—Schalldämpfer, which is German for "sound suppressor") is of course is equipped with an integrated suppressor which has Urethane inside to help reduce sound and collapsible metal stock. Just like the MP5A5, it also features the "Navy" Trigger Group (Safe, semi-auto, 3-round burst, fully auto). It is also equipped with the M-System, microcomputer controls MOSFET, FC (Fire Control), battery, and motor.
---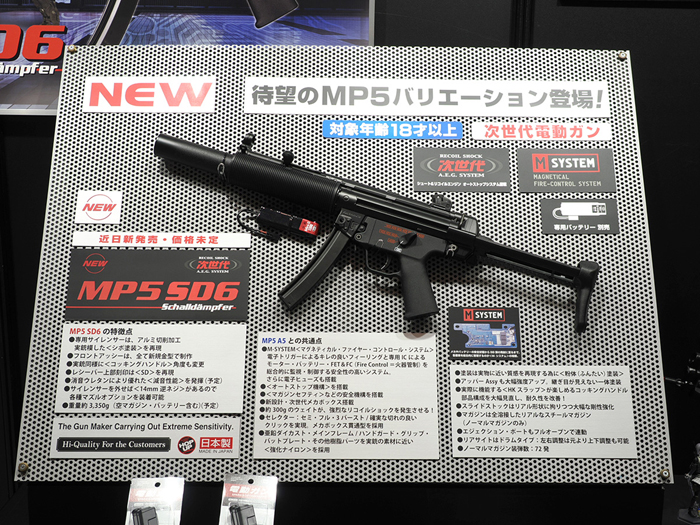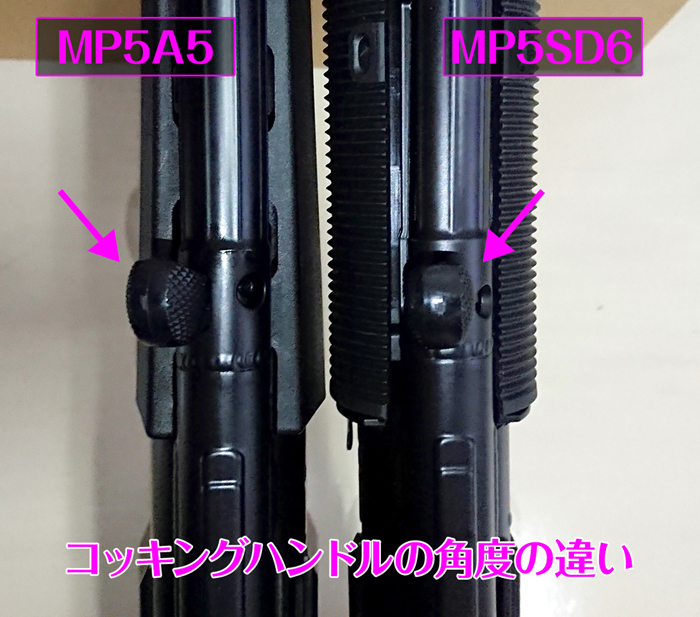 ---
The front half of the MP5SD6 is quite different from the specifications of the MP5A5, thus, the company has been developing new front assemblies as well as handguards and silencers. There are also differences such as the inclination of the handle and the shape of the notch that locks.
According to the Deka in the video below, the suppressor is removable, revealing a 14mm CCW thread to allow the mounting of other muzzle devices such as a tracer unit.  Optional accessories are the Micro Prosight Mount and Double magazine clip so you can have one magazine at the ready when the other magazine empties.
---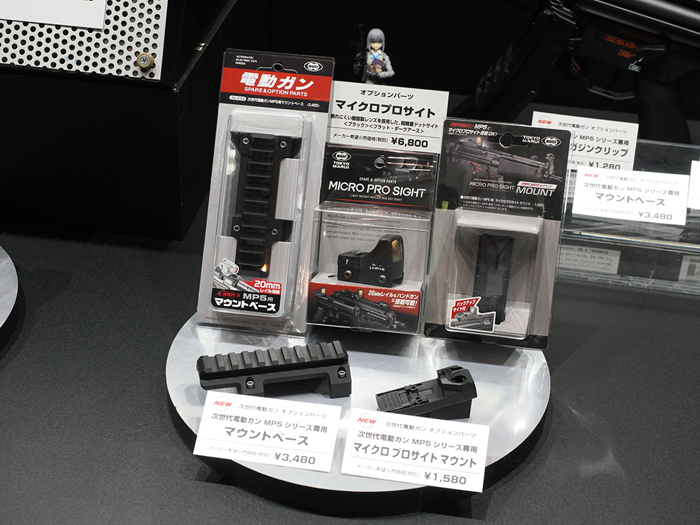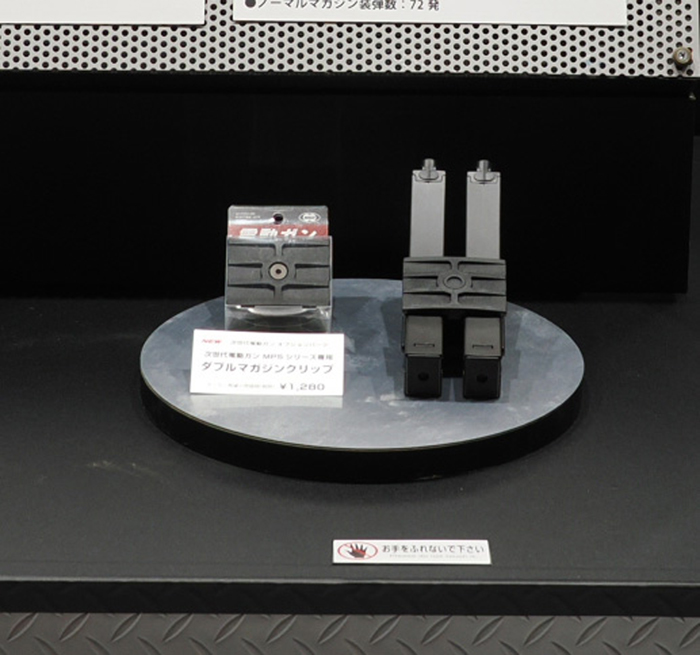 ---
No pricing and release date have been determined for the MP5SD6 NGRS.
On display at the show are the Saiga-12K Gas Blowback Shotgun, the CURVE concealed carry fixed slide pistol which were announced last year and the newly released SAA.45 Artillery 5 1/2 inch Silver Model. Also the red dot sight "MTD" is on display. The company has been working on these upcoming models including the P320 Gas Blowback Pistol which an update will also be announced soon.
---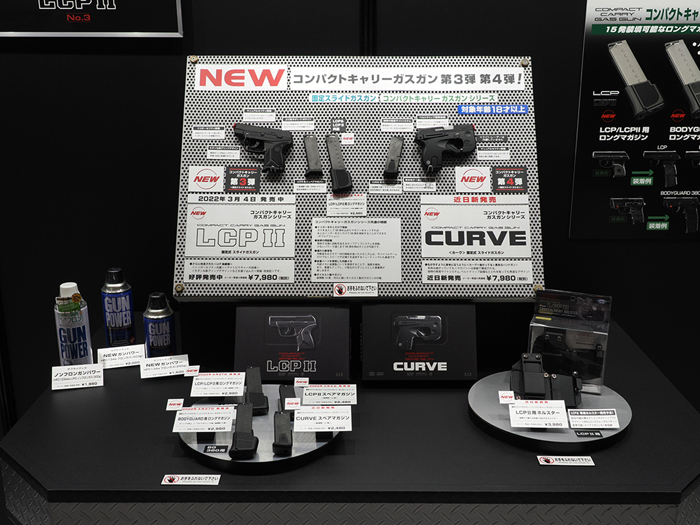 ---
Toytec has collaborated with Tokyo Marui to produce a model with "Deskwork Tool A" scheduled to be that will be release with a decal that reproduces their Perfect Hit BBs and other BBs in their product catalogue.
---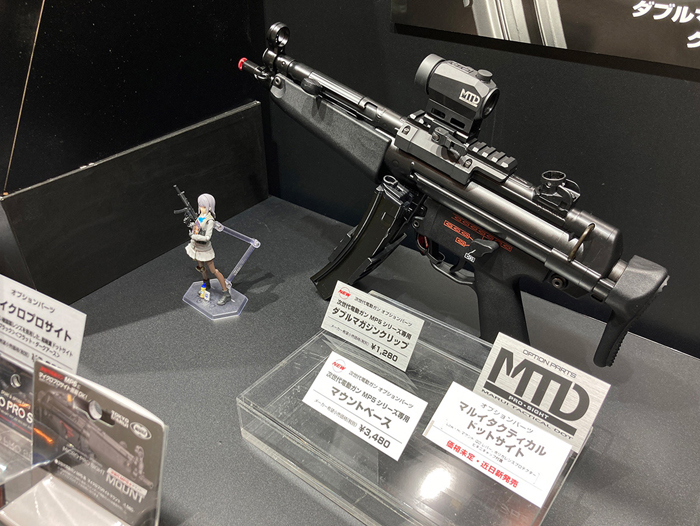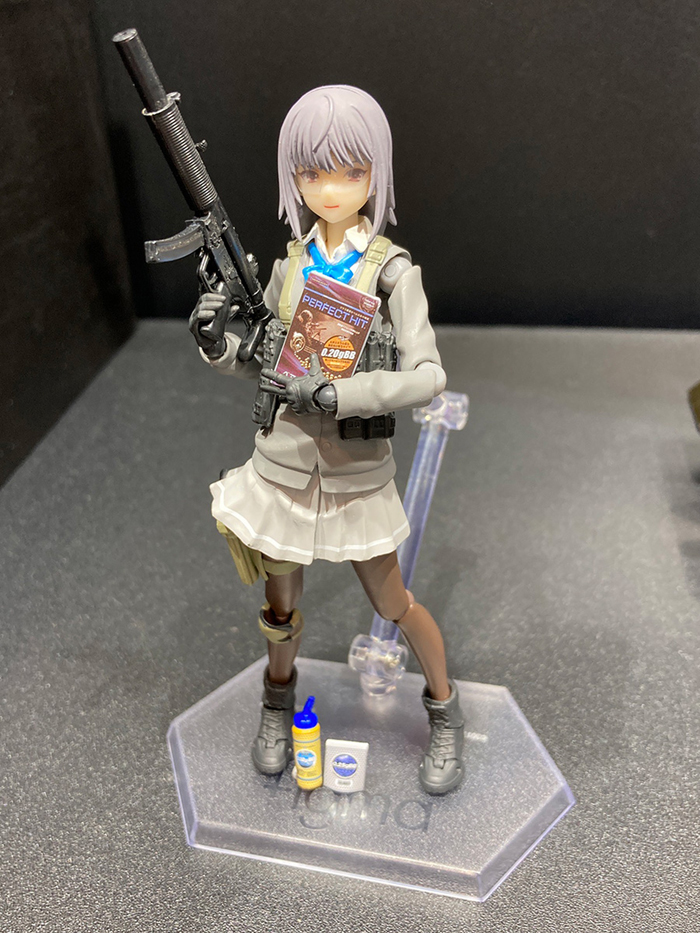 ---
The Shizouka Hobby Show 2022 is ongoing having started yesterday and will end on the 15th of May. If you want to visit the Hobby Show and check out the Tokyo Marui airsoft products, members of the public who have bought tickets can visit the show 14th and 15th of May (Saturday and Sunday).
We'll post more information if we can still get more. More photos sent by Tokyo Marui can be viewed on the Popular Airsoft Facebook Page.