"The Terminal List" Starring Chris Pratt To Stream On Amazon Prime Video On 1 July
Gungho Cowboy
16 Jun 2022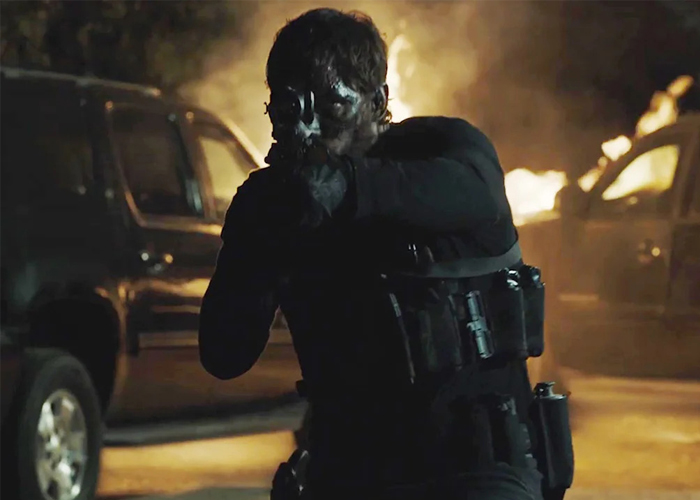 We first took note of the upcoming Amazon Prime Video project called "The Terminal List" involving Chris Pratt in May 2020. It looks like it's now being readied for the premiere showing on the e-commerce giant's streaming platform on the 1st of July. If you have Prime membership or Prime Video subscription, then better get ready to watch it.
"The Terminal List" is the screen adaptation of the book of the same name and authored by former SEAL Jack Carr. Chris Pratt plays the role of Lt. Cmdr. James Reese who was the sole survivor when his SEAL team was killed during a covert mission. Reece returns home to his family with conflicting memories of the event and questions about his culpability. With new evidence being uncovered, he discovers that dark forces are working against him, endangering his life as well as the people he loves.
Amazon Studios initially released a teaser trailer in May with the full trailer following on the 8th of June as it promotes the premiere of the series with Season 1 having a total of 8 episodes:
The project was first reported in April 2020 and that Chris Pratt will be main actor and is looking for a distributing. A bidding war ensued involving multiple outlets and Amazon won as the highest bidder. Taylor Kitsch, Constance Wu, Jeanne Tripplehorn, Riley Keough, and Patrick Schwarzenegger who is Pratt's brother-in-law were announced to join the cast in early part of 2021 with principal photography starting in March 2021.
Chris Pratt and Jon Schumacher are the executive producers of the series through Indivisible Productions, Antoine Fuqua through Fuqua Films (The Equalizer, Training Day), and writer/showrunner David DiGilio. Author of the book Jack Carr serves as executive producer with writer Daniel Shattuck. "The Terminal List" is a co-production from Amazon Studios and Civic Center Media in association with MRC Television. 
---