Team OPS Wins The Action Bunker SpeedSoft Taiwan 1st Competition
OptimusPrime
12 Sep 2020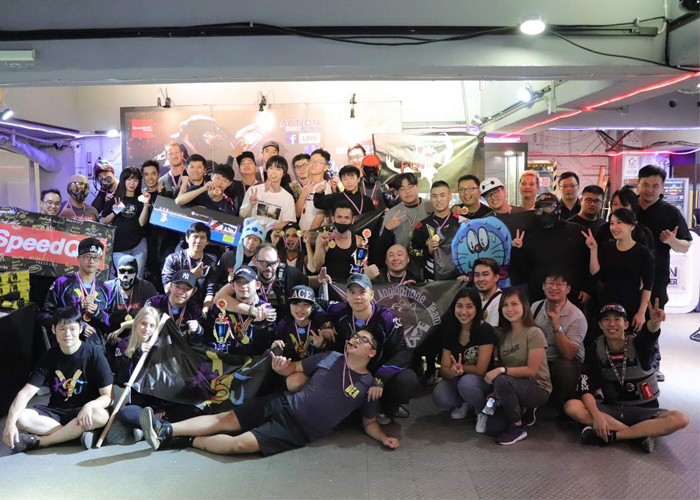 Six teams, only one winner. Last Sunday, the 6th of September, six teams determined to outgun each other clashed in a battle of skills, wits and speed during the Action Bunker SpeedSoft Taiwan 1st Competition. Team OPS (On Point Squad) emerged as the winner after a full day of matches.
In a team-based, force on force, airsoft competition, SpeedSoft is emerging to be the most viable one with increasing number of players worldwide joining in local, national, and international matches, especially the SpeedQB sanction matches. The Action Bunker SpeedSoft Taiwan 1st Competition, was not an official SpeedQB event, but SpeedQB as a sponsors. Perhaps next year, when it becomes more international, it will be an official SpeedQB event, but that is my speculation.
Stu "Stewbacca" Mortimer, the Taiwan-based British airsoft player who writes for Airsoft Action Magazine said that it was "Bigger, Better, Bolder." He participated in the game as part of Team TWAT (Taiwan Anglophone Team) and further concluded the event to be "awesome." But of course, he still has more words about the event:
It felt a lot more real this time round in terms of the involvement. Having Action Bunker on point with the organisation rather than just hosting someone else's plan made it feel better.

The investment in time and money we put in clearing out the old vehicles, designing the new cover and getting it made and implemented, getting sponsorship and banners from the SpeedQB guys, the coverage and organisation, trophies and ceremonies etc.

It all came together as a much more intense and well rounded event. And there were 3 practise Saturdays on the lead up to [the actual competition].

It's much more energetic and having marshals/refs organised that well and with simple rules or scoring that are easy to follow and judge it makes it easier to be competitive without people cheating.

There's no stealth element as such or hiding in bushes, and everyone had to use tracer units this time, to make it easier to see.

The athleticism aspect adds to it as well in terms of making it much more exciting. Short, sharp rounds that are easy to follow and don't drag on.
Here are some photos from Stu that he posted on Facebook and you can also watch the videos of the matches on his YouTube Page.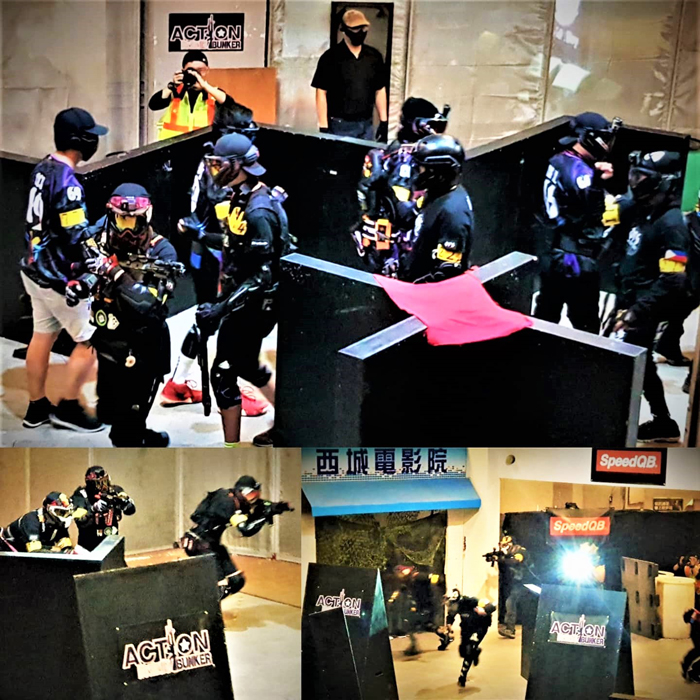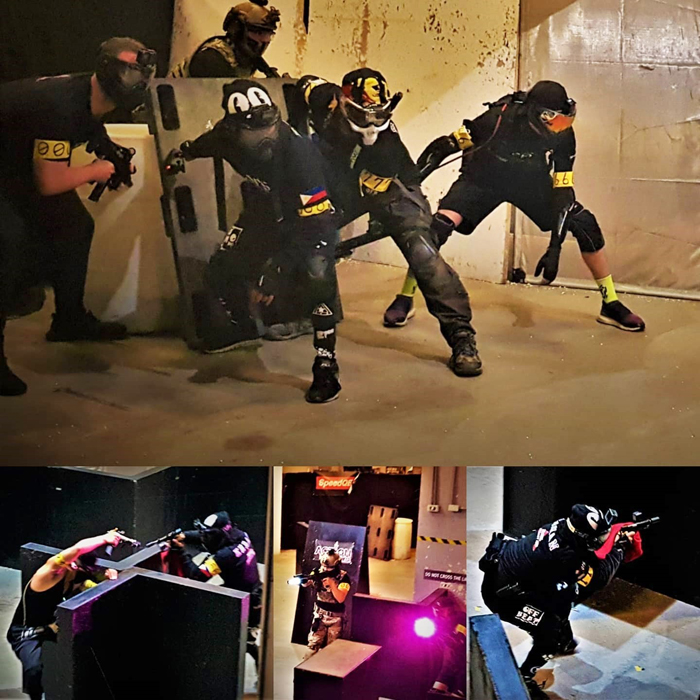 ---
The event itself was livestreamed by Acion Bunker on social media that enthusiasts of SpeedSoft/SpeedQB were able to watch the action unfold in real time.
The teams that participated in that event were the following: OPS, KSJV, TWAT, FGMT, NKSV and SWT. KSJV and TWAT are also podium finishers being second and third placers respectively. Photos of the top three below as taken from the Action Bunker Facebook page: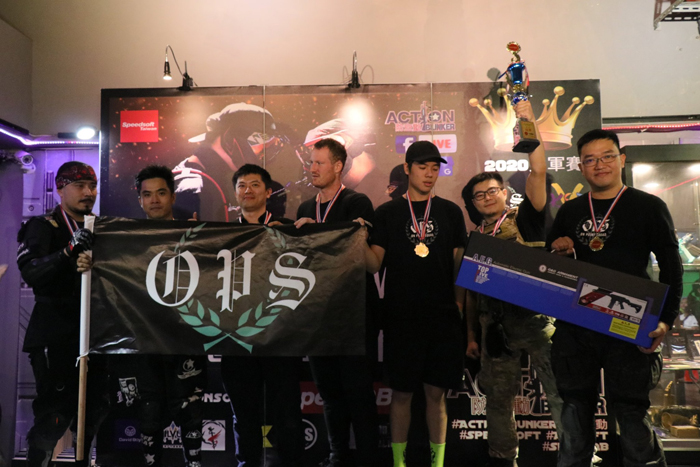 Team OPS (1st Place)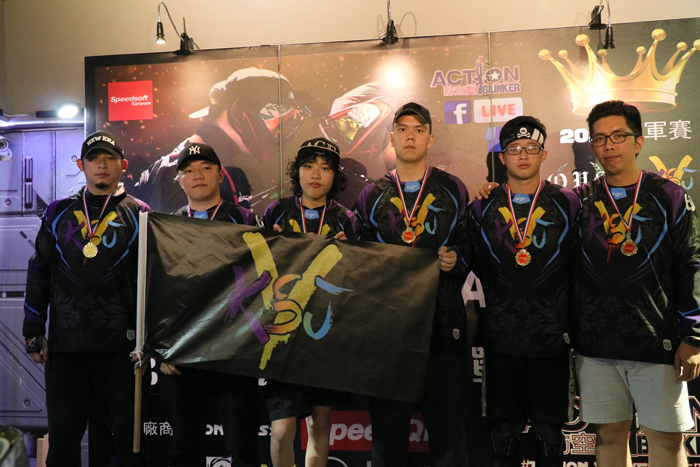 Team KSJV (2nd Place)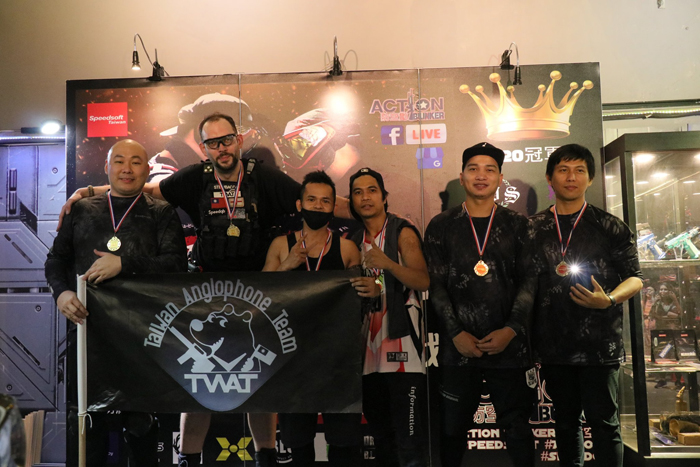 Team TWAT (3rd Place)
---
Stu also mentioned that SpeedSoft teams in Hong Kong and Macau have shown interest in joining so we might see a more international SpeedSoft event in Taiwan next year.
Whilst SpeedSoft started in Asia with competitions seen at national levels, it did not take an international form given that there was no group that promoted it until the emergence of SpeedQB in the U.S.  From the efforts of the SpeedQB guys we're now seeing a more organised competitive force on force airsoft sport taking root around the world.
Top photo: Speedsofters at the Action Bunker SpeedSoft Taiwan 1st Competition (Action Bunker photo)