Soldiers Test The U.S. Army's Integrated Visual Augmentation System
Gungho Cowboy
26 Nov 2019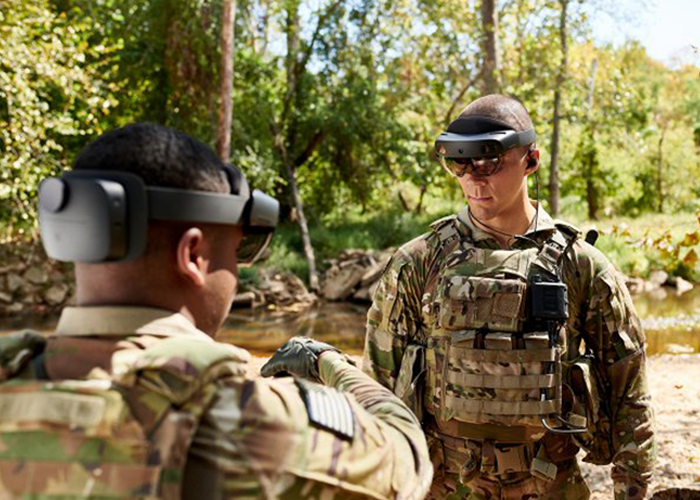 The HoloLens 2 made by Microsoft may just be in use by the U.S. Army's soldiers in the near future. According to the Army.mil website during the Soldier Touch Point (STP), soldiers tested the Integrated Visual Augmentation System (IVAS) that can help them identify friend from foe, read detailed maps with the heads-up display, and even see through smoke.
Whilst it is not exactly a new approach as the Israeli Defense Forces (IDF) have been working with Microsoft to bring Augmented Reality (AR) to the, battlefield the U.S. Army's testing could lead to even more widespread use of the AR technology amongst allies as interoperability will be the norm as exemplified by NATO.
The Microsoft HoloLens 2 looks like futuristic goggles, but what is projected into the lenses is what will make difference in the battlefield, allowing soldiers to pull and use information they get right before their eyes rather than using other devices to get information. The STP allows industry partners to field test system prototypes repeatedly whilst doing continuous research and development to ensure that the final product works as expected and accepted by the end-users, in this case the soldiers who will be going to the field. The U.S. Army's STP is fast becoming the standard for the new Army Futures Command's (AFC) rapid acquisitions methodology.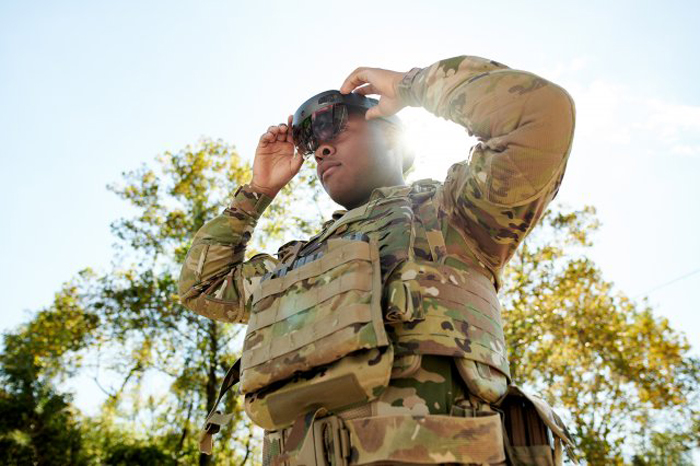 Last Spring's STP, U.S. Army soldiers, marines and special operations units tried the first IVAS prototype for proving its concept and usefulness. The recent STP is the second one in the four STPs planned in the 24-month development schedule. Halfway through this STP, Microsoft was said to have collected feedback from more than 3,200 hours of user experience.
After the final STP, it is expected that the final product will feature a color see-through digital display with information being fed without the soldier taking his/her eyes off the battlefield; thermal and low-light sensors to see through smoke and low light condition; quick acquisition of targets and aided target identification; and augmented reality and artificial intelligence. The mentioned features are just a few of amongst other features planned.
Next summer, the third STP will be commencing which will involve all-weather, ruggedized and militarized, form-fitting prototype to the test in company level operations. This means even more users as well put the device through harsher conditions and situations. The fourth and final STP will take place in 2021.
Photos courtesy of the U.S. Army.