"Snake Eyes: G.I. Joe Origins" Set To Be In Theatres On 23 July
Gungho Cowboy
31 May 2021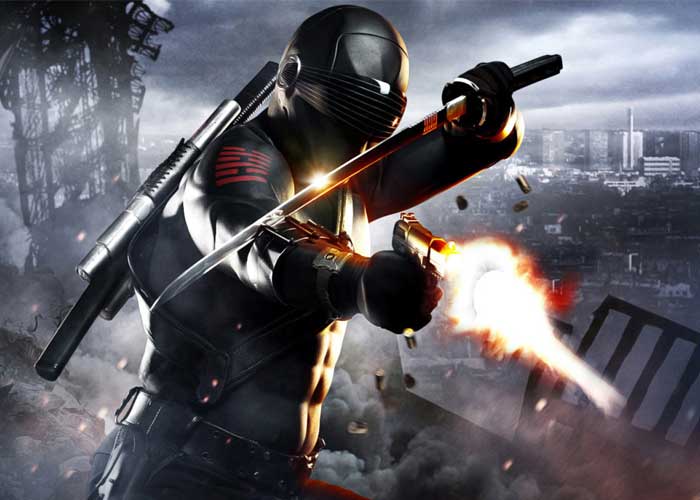 Probably the most famous character in the G.I. Joe, Snake Eyes got his own spinoff movie with "Snake Eyes: G.I. Joe Origins" that will have "Crazy Rich Asians" star Henry Golding playing the lead role and Andrew Koji of "Warrior" as Storm Shadow. It is set to be released in theatres by Paramount Pictures on the 23rd of July after delays caused by the Covid-19 pandemic.
Originally scheduled for release on the 27th of March 2020, it was moved to October 22, 2021 but then moved up to 23 July.
"Snake Eyes: G.I. Joe Origins", as its title denotes, is all about a fighter who was trained by the Arashikage together with his arch-enemy and sometimes friend, Storm Shadow:
Snake Eyes: G.I. Joe Origins stars Henry Golding as Snake Eyes, a tenacious loner who is welcomed into an ancient Japanese clan called the Arashikage after saving the life of their heir apparent. Upon arrival in Japan, the Arashikage teach Snake Eyes the ways of the ninja warrior while also providing something he's been longing for: a home. But, when secrets from his past are revealed, Snake Eyes' honor and allegiance will be tested - even if that means losing the trust of those closest to him.
In previous G.I. Joe movies, Snake Eyes was played by Ray Park (Star Wars Episode I's "Darth Maul") in "G.I. Joe: The Rise of Cobra" and "G.I. Joe: Retaliation". Storm Shadow was played by South Korean actor and singer, Lee Byung-hun. In this origins movie, Golding will also sometimes go maskless as compared to the previous movies.
Other actors joining in the movie are Úrsula Corberó as The Baroness, Samara Weaving as Scarlett, Haruka Abe as Akiko, Tahehiro Hira as Kenta and Iko Uwais as Hard Master. The film is written by Evan Spiliotopoulos , Joe Shrapnel, Anna Waterhouse and directed by Robert Schwentke.