Smart Shooter's Smash Hopper Is A Light Remote-Controlled Weapon System
Gungho Cowboy
07 Aug 2020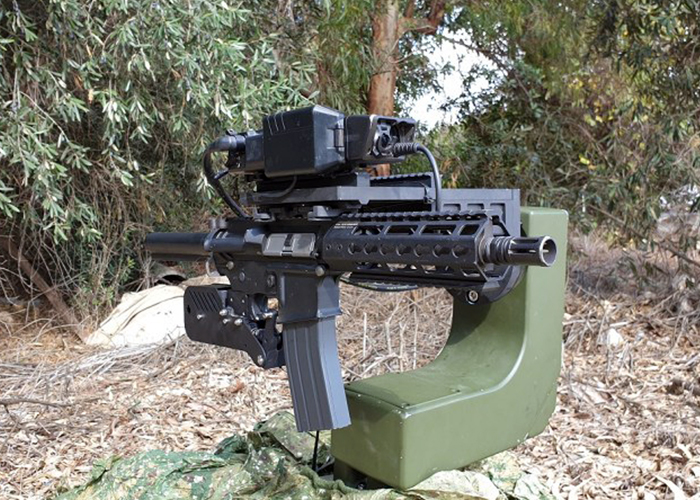 Arms technology these days is all about remote control. From UAVs to armed robots, these are remote-controlled vehicles and platforms that can conduct missions or tasks that are too risky for human operators. They are even deadlier than ever as they can carry more payloads and be more accurate the professional human shooters.
In this case, the creator of the "One Shot – One Hit" targeting system, the Israel-based Smart Shooter, leveraged its knowledge in target acquisition to launch an LRCWS or Light Remote-Controlled Weapon System. Called the Smash Hopper, this LRCWS can be integrated into an existing Command-and-Control system (C2), providing operators with the ability to hand-off or receive targets across existing communications networks.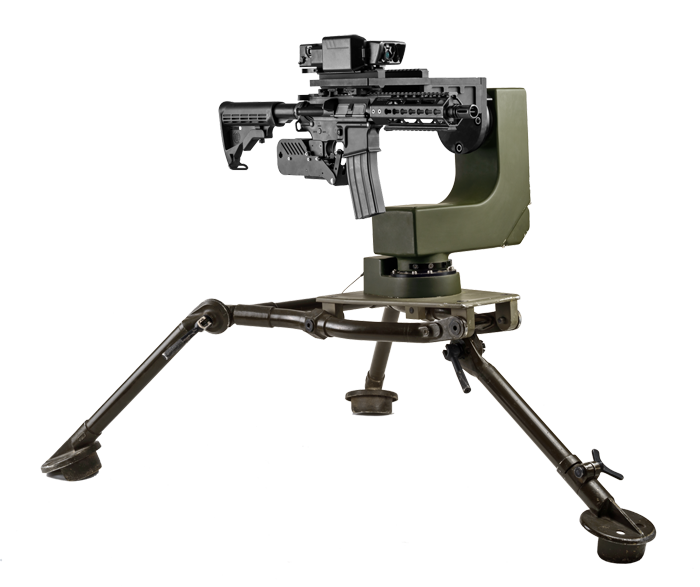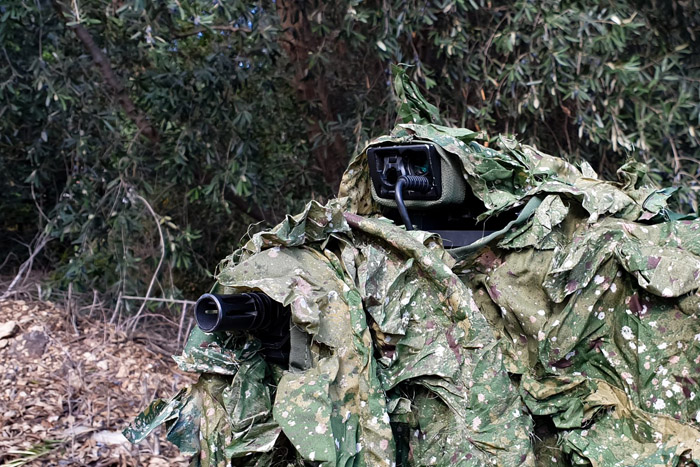 The Smash Hopper has a safe trigger mechanism with a mounting solution, and a ruggedized Remote-Control Unit (RCU). It also has pan–and–tilt capability allowing for more precise control of the weapon system even if it is controlled via cable or wireless connectivity. It can be mounted on a tripod system as seen in the photo, put high up in a fixed mast, or on a light vehicle.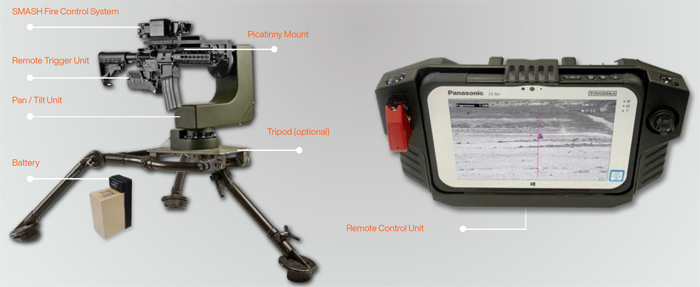 You might say that there are already weapons systems that can do that.  But what Smart Shooter brings to the table with the Smash Hopper is the SMASH Fire Control System (FCS) which gives it a high degree of accuracy. Whilst there is no video demonstrating the FCS on the Smash Hopper, here is a demo video of the Smash FCS mounted on a M4 which we think is the Smash 2000, showing how it works:
Michal Mor, Smart Shooter CEO said, "We are honored to present Smash Hopper, an innovative portable LRCWS solution that offers precise fire capability against ground, aerial, static, or moving targets. The unique 'One shot – One hit' Smash capability finds its way into the world of RCWS in a soldier friendly truly light configuration. Designed as a modular and rapidly deployable solution, Smash Hopper dramatically increases accuracy, lethality, and survivability of small arms."
The Smash Hopper can work with NATO 5.56mm and 7.62 AR style rifles such as the M4 and SR-25 rifles. You might wonder why not on a machine gun such as an M249 though the idea here is to make the Smash Hopper system to be light and with its accurate targeting system, be able to use an abundant weapons platform, and it may need lesser ammo to use as compared to LMGs.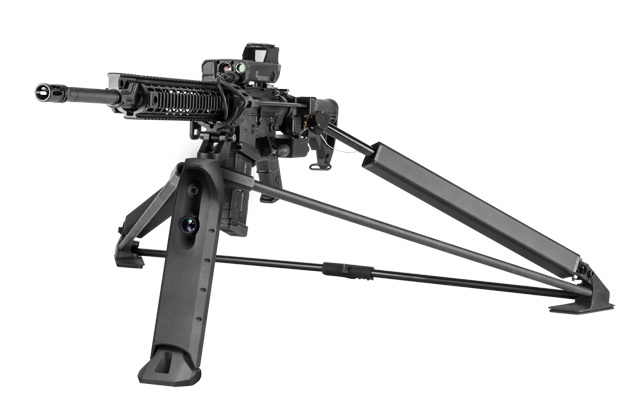 There is an even light version of the Smash Hopper. The Smash Hopper Light is an ultra-light system that can be carried, assembled and operated by a single person. It can be good for squads want to bring a RCWS in the field. Can be good for setting up an ambush position as well as used in a temporary security perimeter when the squad has to stop and rest.