SB Tactical Announces SB22 Chassis System For Ruger 22 Charger & 10/22
Gungho Cowboy
04 Jun 2021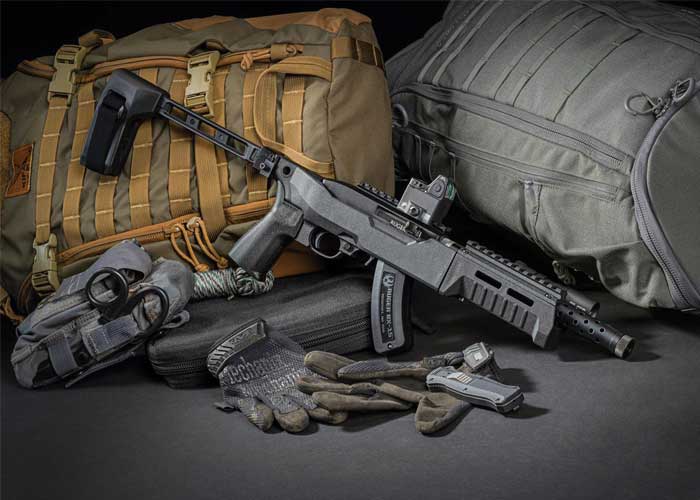 Owners of the KJ Works KC-02 Airsoft CO2 Blowback Rifle which is based on the Ruger 10/22 who are looking into customising it, they are in luck again as another company announced that they have released a chassis system. SB Tactical, a leading manufacturer of stabilizing braces for firearms announced the SB22 Takedown and SB22 Fixed kits designed for the Ruger 22 Charger, Ruger 10/22, and clones of these.
In getting any of these kits, users  can find in the package a Polymer Chassis, Reptilia CQG Grip, a Picatinny (M1913) Bridge Mount, and a Flat Top Cover. In case of the SB22 Takedown Kit an M-Lok compatible handguard. With the Reptilia CQG grip, it can accept AR-15 standard pistol grips.
---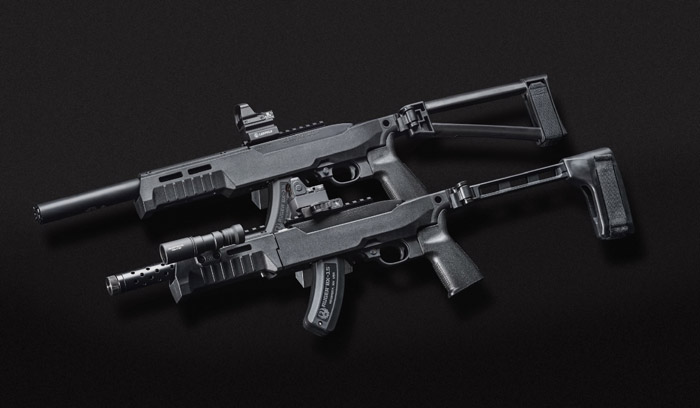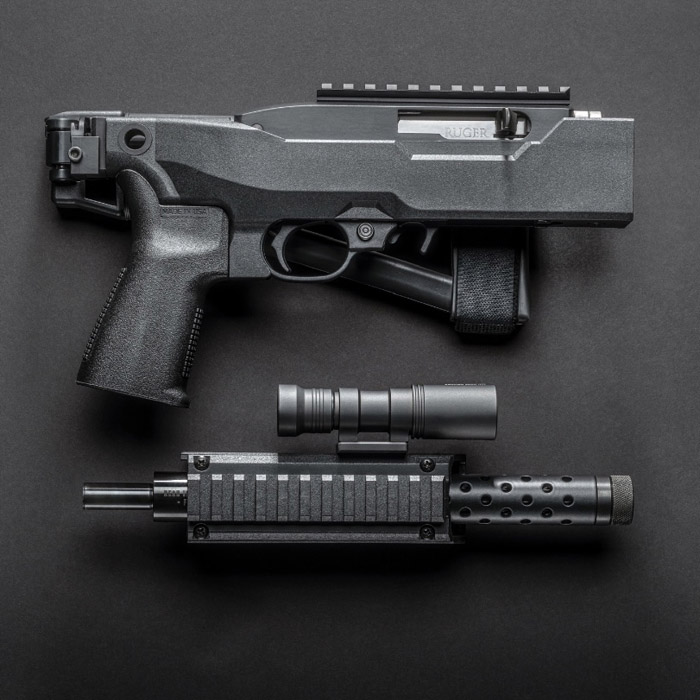 ---
According to the President and CEO of SB Tactical, Jeff Creamer, Unity Tactical, which is also a familiar brand to airsofters through its licensing agreements with PTS Syndicate, helped in the design of the chassis. The design of the chassis gives the user more options in mounting weapons accessories.
---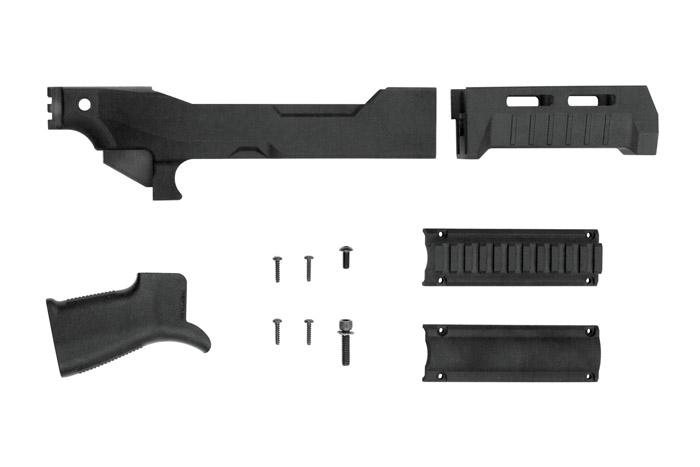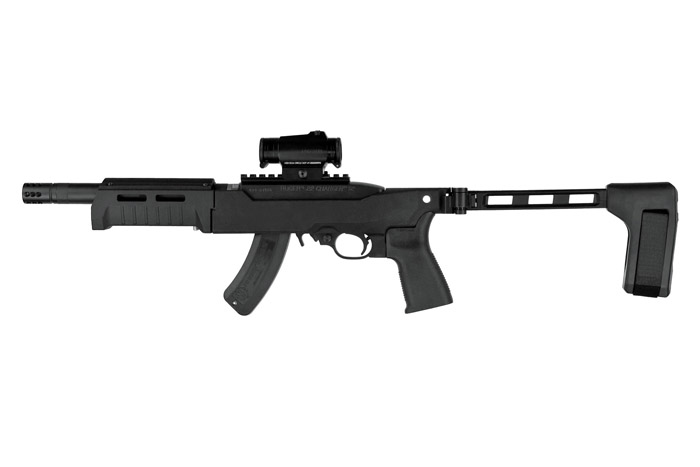 ---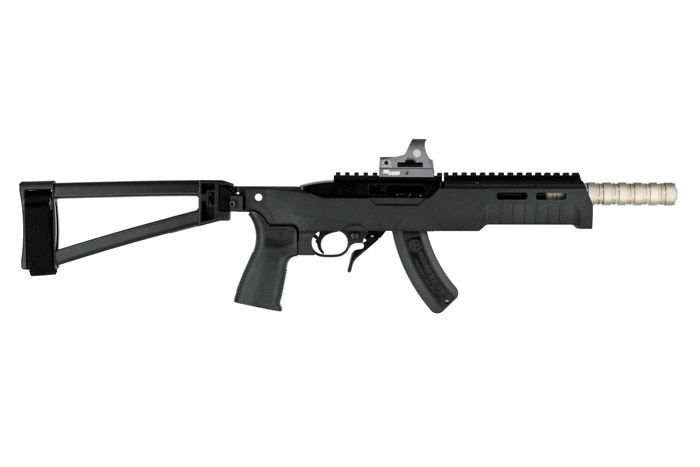 ---
Both the SB22 Takedown and SB22 Fixed are available at authorized sellers and priced at US$124.99. For airsofters wanting to get the chance to customise their KJW KC-02s with these kits, they should be prepared to be able do some modding to fit the kits.
More info on the press release from SB Tactical:
SB Tactical Introduces SB22 Chassis System for Ruger 22 Charger and 10/22 Platforms

Bradenton, Fla. (June 2, 2021) – Long known for its innovative Pistol Stabilizing Braces, SB Tactical® is bringing that same quality of build and practicality to its new SB22™ – a lightweight, modular chassis for the Ruger® 22 Charger™ and Ruger 10/22® family of firearms.

Designed in partnership with Unity Tactical®, the SB22 is a 17-ounce polymer chassis with an aluminum insert, adding utility and functionality to the 22 Charger and 10/22 platforms.

"The SB22 is the first product in what will be a long line of new non-brace products from us," said Jeff Creamer, president and CEO. "While we have no intention of moving away from our core, we want to expand our portfolio and offer a wider range of products with the same design excellence, quality and customer service that people have come to expect from SB Tactical."

Available for both fixed or takedown models, the SB22 features a Picatinny (M1913) rail on the rear and integral, ambidextrous QD sling sockets. Also included are a M1913 Bridge Mount and Flat Top Cover.

The Takedown Kit features all the above as well as an M-Lok™ compatible handguard for the attachment of lights, lasers, and other accessories.

Proudly made in the United States, the SB22 accepts all standard AR15 pistol grips, and comes with the Reptilia® CQG™ Grip.

At 15″ long, 1.5″ wide, and an MSRP of $124.99, the SB22 chassis turns any Ruger 22 Charger or 10/22 into the ultimate pack gun. Lightweight, durable construction, and the ability to take M1913-compatible Pistol Stabilizing Braces or rifle stocks, the SB22 is built to deliver all the performance you demand.

For more information on the SB22 and all the American-made products from SB Tactical, please visit us at www.sb-tactical.com.