Rebel Tactical Customs Kydex Glock Holster
Master Chief
15 Mar 2016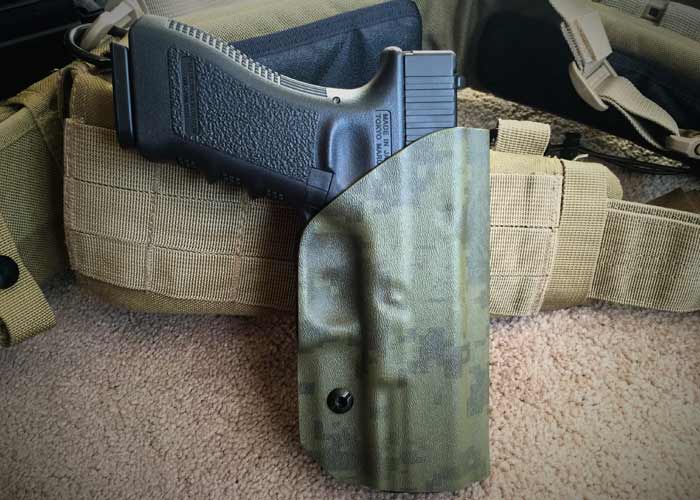 Here's the story... I have finally decided to retire my 10 year old Tokyo Marui 1911 GBB pistol, so I treated myself to a nice Tokyo Marui Glock 17 GBB. I am very happy with the pistol. It is very solid and the build quality is superb as expected with Tokyo Marui products. My only problem is that, I don't have a holster for it.
I started searching eBay for a cheap or affordable holster that I can use for the Glock 17 preferably one that I can attach to my MOLLE chest rig and battle belt. eBay had a lot to offer ranging from universal holsters to paddle holsters. And then I found a Kydex holster for Glock pistols and the seller is based here in the UK.
According to Wikipedia, Kydex is a line of thermoplastic acrylic-polyvynil chloride materials manufactured by Sekisui SPI. It is used in a wide variety of applications including firearm holsters, and sheaths for knives.
Kydex holsters are the "in" thing at the moment in airsoft. But they are not cheap. Not only that, some of the good quality ones that I found are based abroad so buying them will mean added costs with customs charges and shipping cost which have put me off in buying them.
Rebel Tactical Customs is a UK based company that makes a variety of Kydex products including pistol holsters, pistol magazine holsters, and sheaths for tactical knives.
I ordered the holster through the company's Facebook account and after paying them via PayPal I received my holster through the post within 3 working days.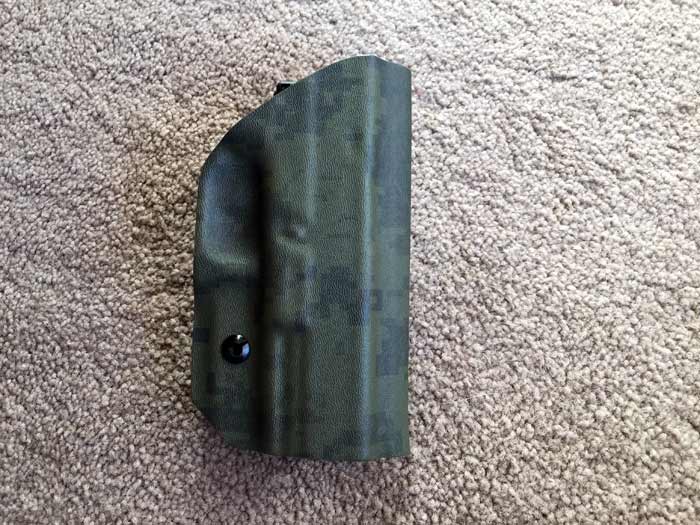 This is my first Kydex product of any kind and my first time to actually see and feel Kydex up close and personal. My first impression is that it is very light. This is good as I will be mainly wearing it on my battle belt and heavy weight things attached to your belt does not have a good effect as it will pull the belt down as you run around. Secondly, the material is harder than I expected. I thought it would be flimsy and foldable but it isn't. The whole thing actually holds its shape but it is flexible enough not to snap break.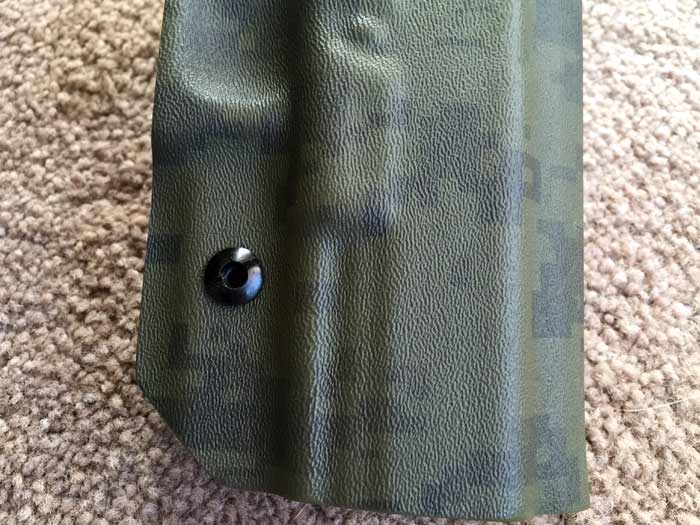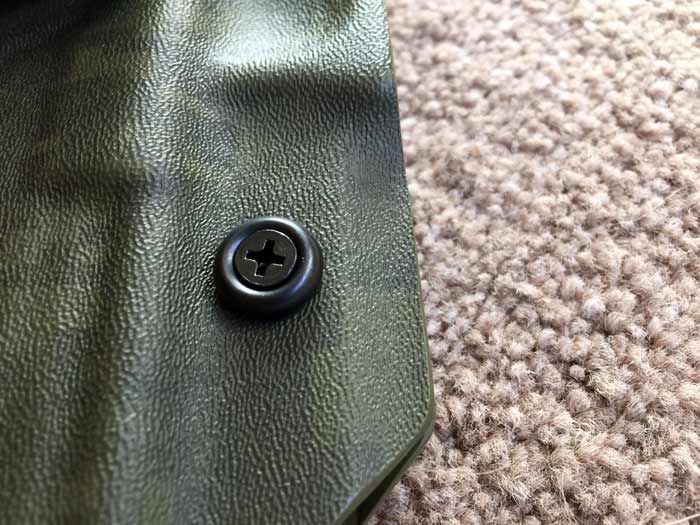 The holster that I chose has an OD green digital camo design. The digital camo prints are faint which I actually prefer as it gives the holster a "dirty" or blemished look. The quality of the make is amazing. The edges are rounded and very smooth and there are no joint edges as it is made from one piece of Kydex folded and moulded around the shape of the pistol. The part where the two sides meet is held in place by a screw. This screw can be adjusted as needed and there is no external locking mechanism on this holster. As it is moulded around the shape of the pistol, the indentations made by the mould around the trigger area acts as the locks that hold the pistol in place. I am very impressed with the strength that it holds the pistol in place, even with the magazine in place which adds a lot of extra weight to the pistol. You can even hold the holster upside down and shake it and the pistol will stay in place.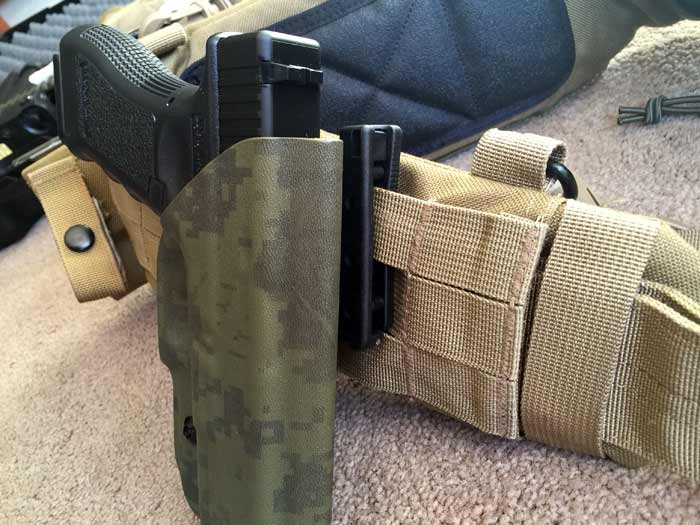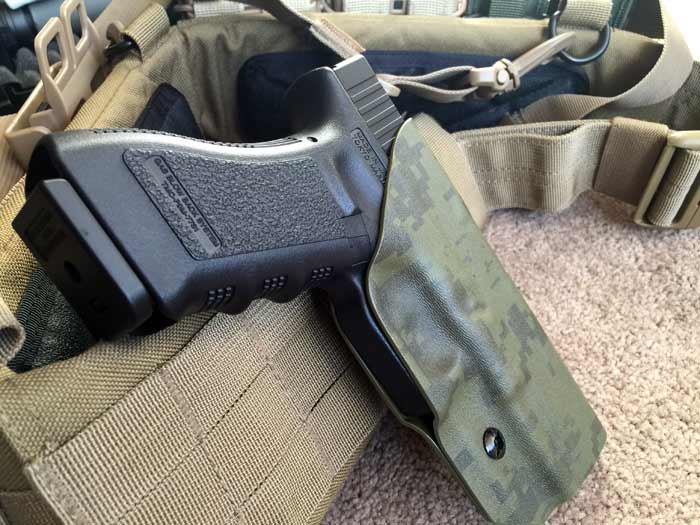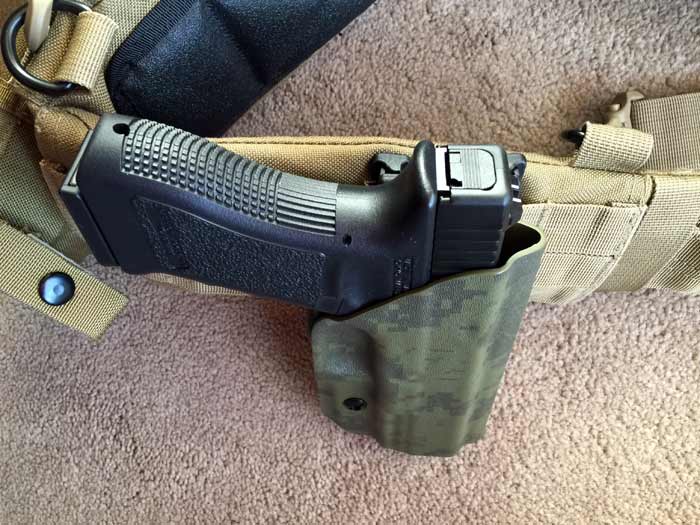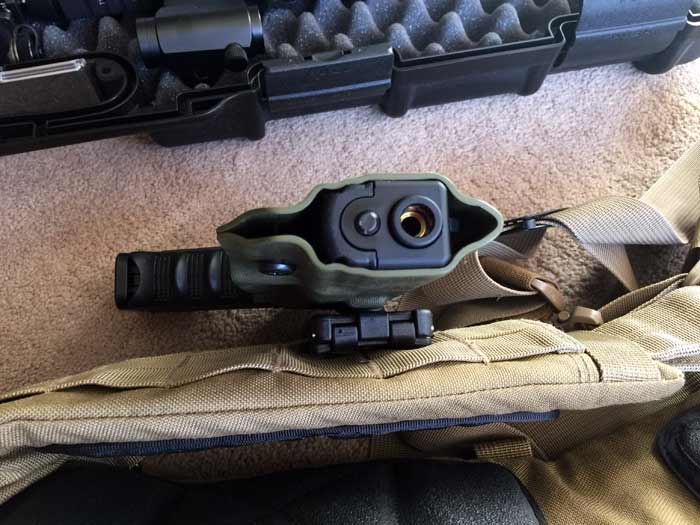 The holster came with a Tek-Lok which serves two purposes. One, it serves as a belt loop and second, it can be used to attach the holster to your MOLLE gear. This is great as you can use your holster on different attachment points without having to change anything. I attached it to my MOLLE battle belt and it was a great fit. I was a bit apprehensive and originally wanted to buy one with MOLLE clip attachments but David suggested getting one with the Tek-Lok system. Now I am really thankful I took his advice as with the Tek-Lok system I can attach the holster on my normal belt or to anything with a MOLLE webbing.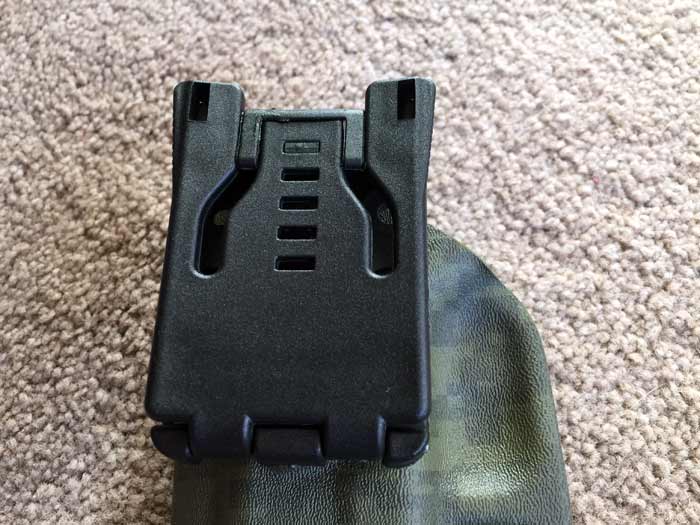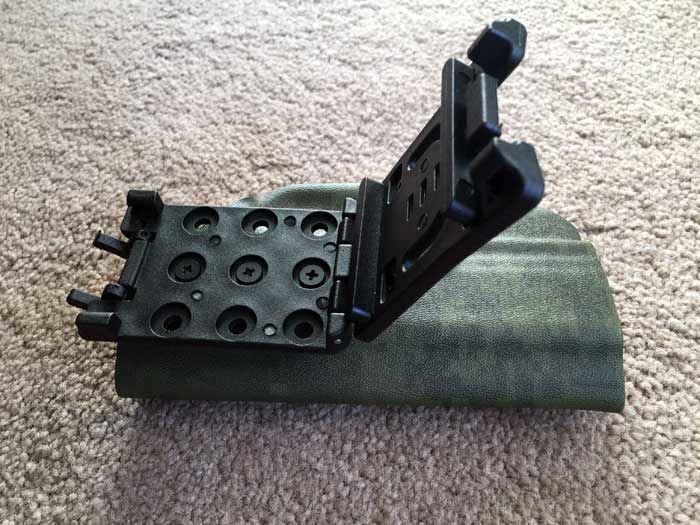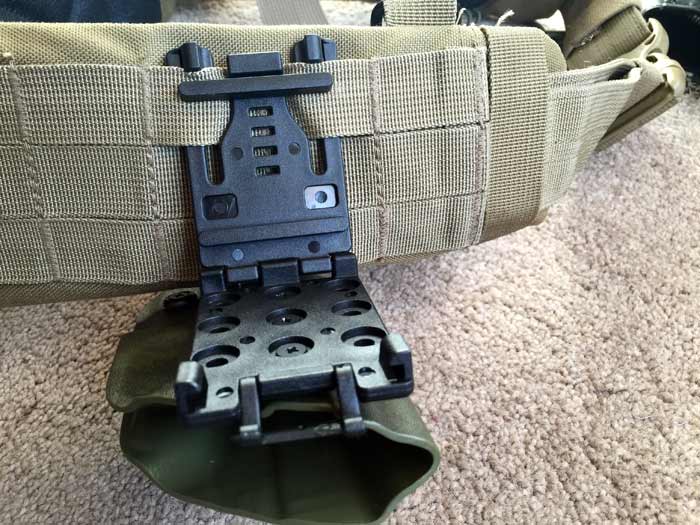 CONCLUSION
As with anything new, I had my concerns when I chose to try a Kydex holster. But upon getting this I am well impressed with the quality not only by the Kydex material itself but with the way the product was made. I was also concerned that the TM Glock will not fit well into it as we all know that TM do say that the diameters of their RIFs are sometimes a bit off from the real deal but my TM Glock17 fits like a glove in this holster.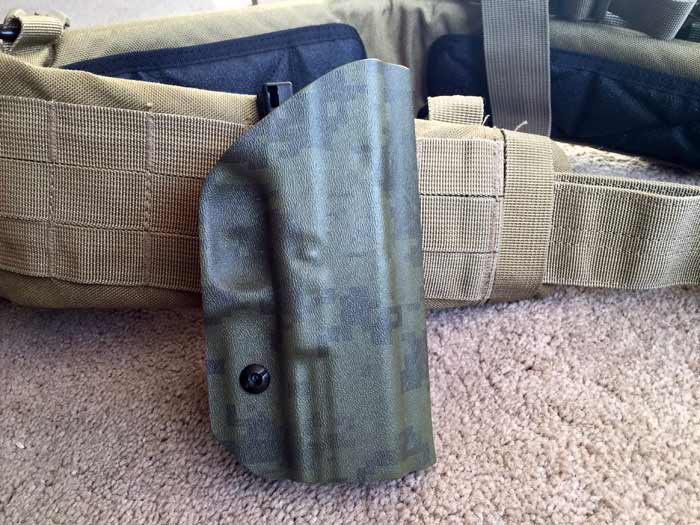 So if you are interested and getting one for yourself check their Facebook page "Rebel Tactical Customs" and check out their other products and message them, David is very good at replying to messages really quick and you can speak to him and ask for advice about any of their products.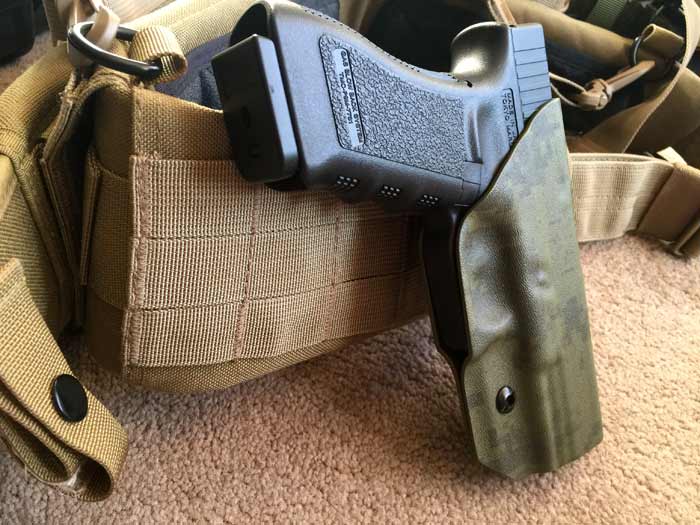 One thing to bear in mind is that you need tell David the specifics of your pistol if its parts are not stock parts such as custom slides to make sure that the pistol fits perfectly in the holster.