Perun Improves On The AB MOSFET With The AB++
Matt Furey-King
24 Oct 2020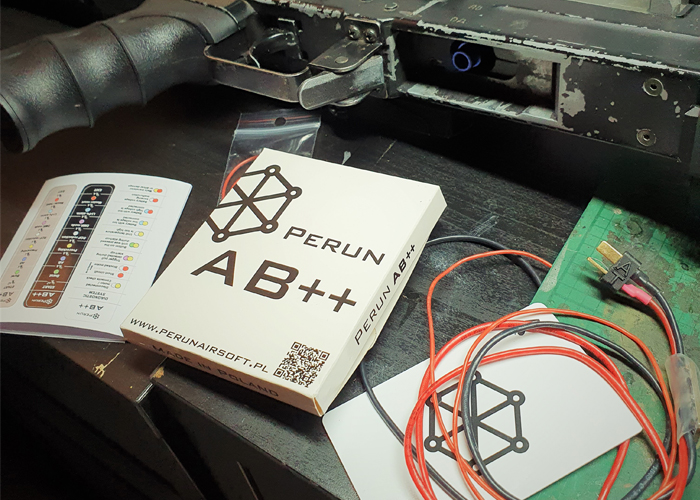 I was around when AEGs came out in the early 90s, and many of us were disappointed that their functionality didn't advance any further for the first 20 years. However, in the late noughties the first advanced trigger controllers came out.  I was very excited to see features which we only dreamed about previously, and bought 3 to try in different guns. I ripped them straight out soon after; they were awful. Fragile, prone to terminal failure, awkward to reprogramme, and very complicated to install. So I switched back to MOSFETs and waited for the day when advanced trigger controllers would become viable.
It seems that day has come. The Perun AB++ is the latest unit from Perun, a Polish airsoft company, and I've been fortunate enough try out one of the new units.
---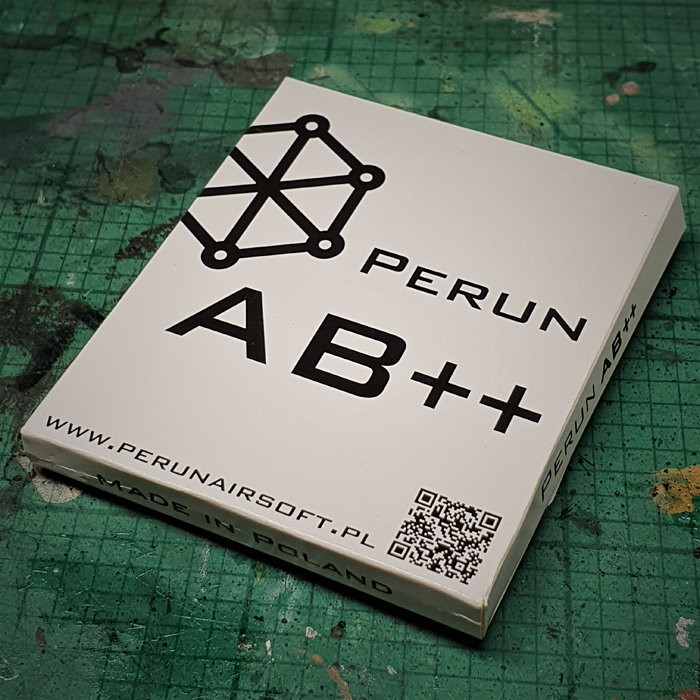 ---
Installation is no problem. It installs like any MOSFET; 2 wires to motor, 2 to battery, and 2 wires to the trigger contacts. This surprised me, as I thought additional sensors would be required to utilise the fancy features, as with older controllers. Seems not! The package comes with all the wiring you will need, pre-installed on the unit where applicable, including new spade connectors for the motor terminals, and T-plug (deans) connecter pre-installed. My install was easy as I already had a basic MOSFET fitted and simply soldered the AB++ in its place.
---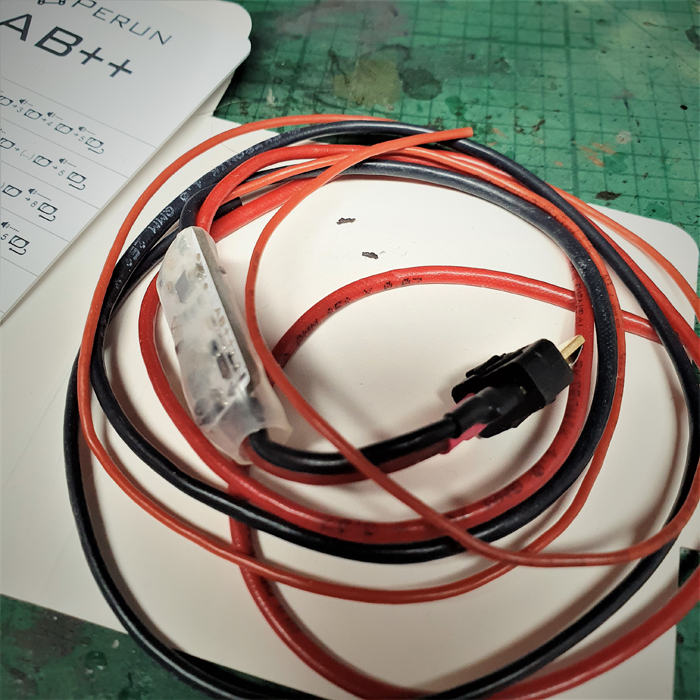 ---
Also included in the box are programming sequences, printed on black and light grey stickers, as well as on a plastic 'calling card', so you can keep the instructions on your person, or in/on the gun. Nice touch.
The unit is quite reasonably sized, no larger than a normal MOSFET. It shouldn't be an issue fitting it inside normal guns. Especially when you consider that this unit includes a resetting electronic fuse, so you can delete your physical fuse and fuse holder if you still have one.
---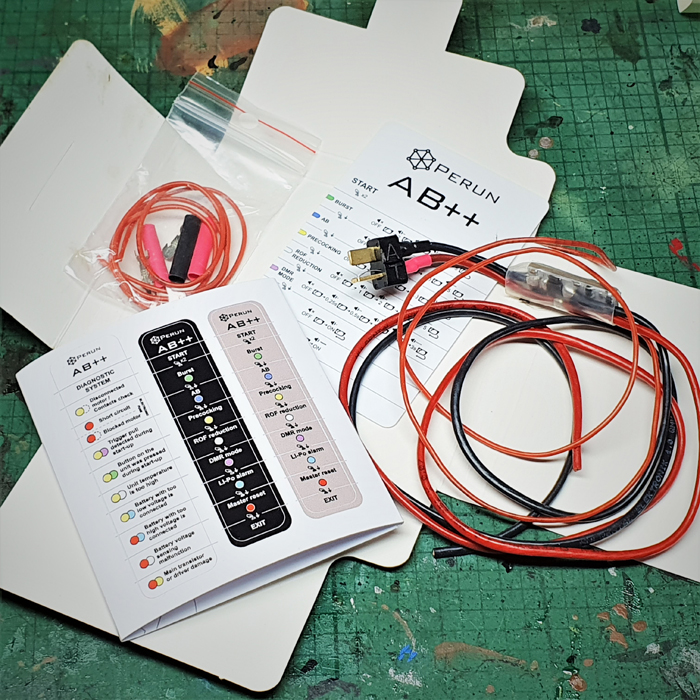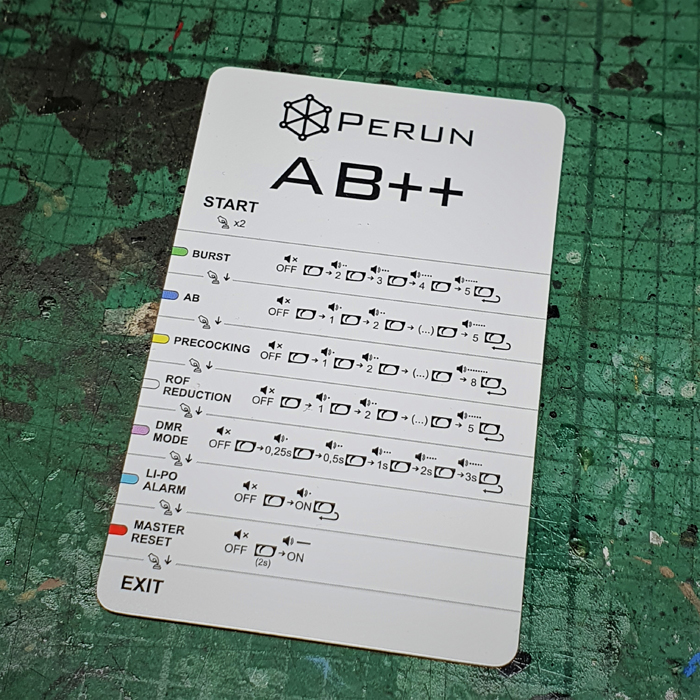 ---
I've installed one in my old RPK, which hasn't seen much use since being superseded by my PKM years ago. So I figure a new spring, flat hop, and the features of this unit should turn it into a decent DMR. Having now put some rounds through it, I think this unit is an essential purchase for anyone building a DMR.
The previous Perun model had an issue which drew a fair amount of flak, which was that if a battery failed with the piston cocked you had to strip the gun down to reset it. The new AB++ unit has addressed this --- you can reset with button pushes.
---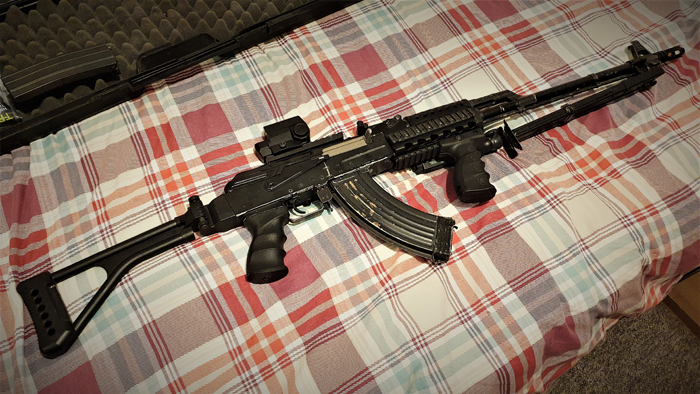 ---
The unit manages the advanced features by sensing the load being drawn by the motor. You cycle through modes by double pressing the small button on the unit to access the modes menu. Each mode can be selected by pushing the unit button again, and watching the LED change to the corresponding colour to the mode you want. When in the mode, a trigger press will change the 'level' of that mode, and the current mode level is announced by a repeating beeping from the unit, until you cycle out of the menu with the unit button.
You can select multiple features at once, for example, pre-cocking can be engaged alongside 'DMR' trigger interval, or burst and ROF reduction.
---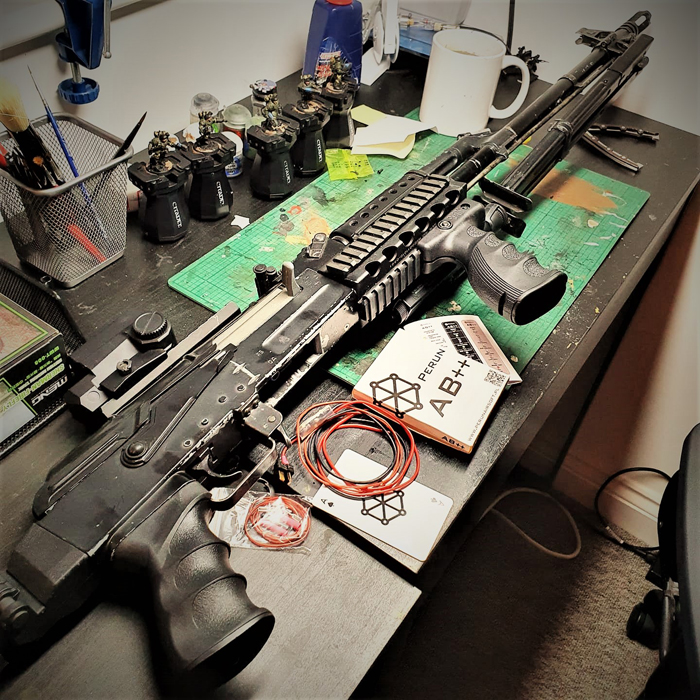 ---
The features are as follows:
Burst - 2,3,4, or 5 rounds, works in full-auto only.
Active Braking - 5 levels of braking can be set
Pre-cocking - 1-8 levels of pre-cocking can be selected (functions in semi only)
ROF Reduction - 6%-30% reduction
DMR Mode - 0.25s, 0.5s, 1s, 2s and 3s interval delay on shots (some sites may require this for DMR users)
Lipo Alarm - you can turn this off if you use other battery types
The only mode which seemed to be inconsistent was burst. The bursts weren't always at the number of rounds selected, but the manufacturer warns this may be the case. It is a limitation of using load sensing to determine piston cycle state. Burst is still perfectly useable though. I have played around with all the other modes and they work flawlessly. I am particularly impressed with the pre-cocking, which I wasn't sure would work well without a sensor to detect the piston position. On the most aggressive setting the pre-cocking is extraordinarily effective on my RPK, the piston drops the instant the trigger is depressed. Perfect for a DMR. On triggering the mode reset function, the active braking appears to revert to 'on', but you can turn it off in the menu, of course.  You can also activate an 'endex' function by holding the unit button as you pull the trigger, which fully releases the piston by firing a single shot with maximum active braking.
---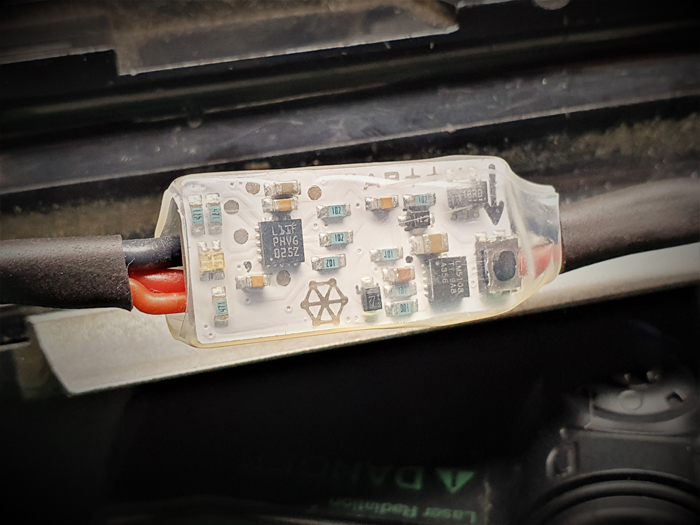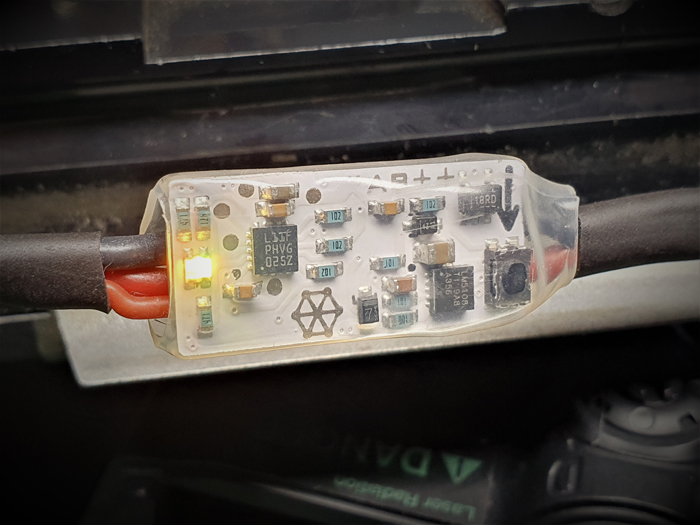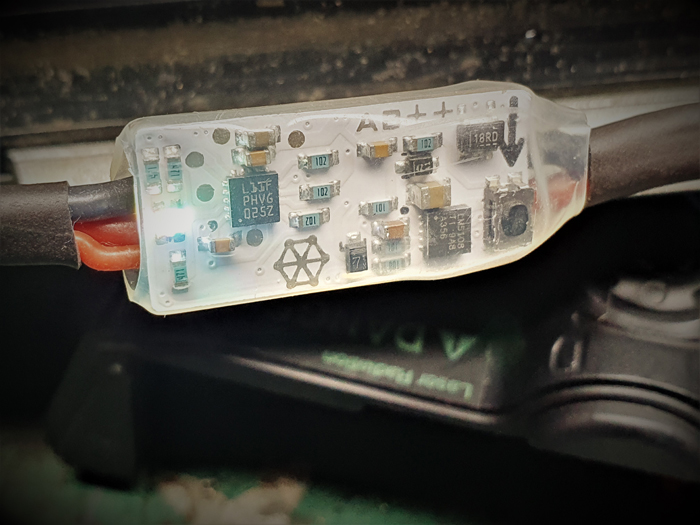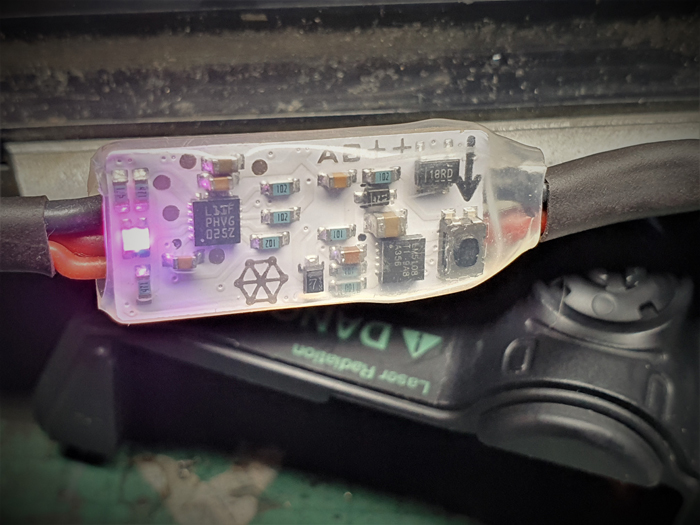 ---
Also included is a diagnostic system which seems extremely comprehensive, the unit will show you 10 different LED combinations to indicate which failures have been detected in the gun's electrical systems.
If you ran this unit as an alternative to a MOSFET, without taking advantage of the funky modes, I think it would still be an excellent purchase. It seems very well made, easy to install, has a fuse, Li-po voltage protection, as well as handy diagnostic features. If you purchase it to utilise the modes as well, you will be extremely impressed by this unit.
About the Author:
Matt Furey-King runs Airsoft Fury, is the founder and former Chairman of the United Kingdom Airsoft Players Union (UKAPU), and former president of the European Airsoft Association (EAA).