Perun Airsoft ETU++ MOSFET
ROEthan
15 Dec 2020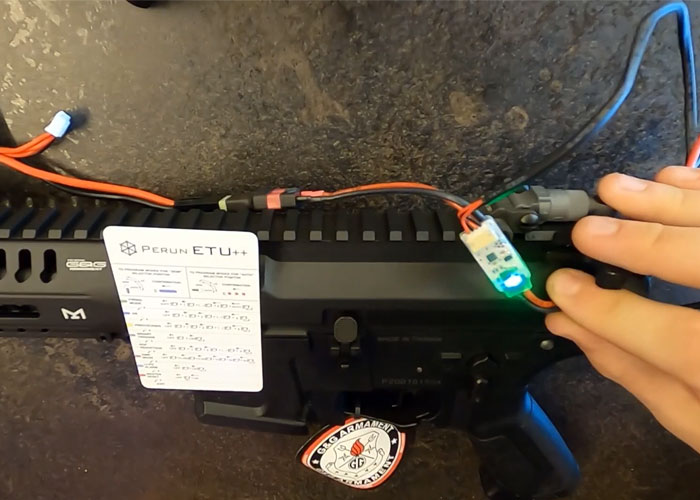 The Perun ETU++ is a brilliant MOSFET and the perfect upgrade for anyone who owns a G&G AEG with an ETU looking for more programmability options or even for someone who's burnt their old MOSFET out and wants an upgrade over a replacement. In this review I install it into an ARP9 to test out some of its extensive features to find out whether it's worth the retail price of £49.99!
Installation is one of the easiest I've ever seen in a MOSFET before. All it requires is for the user to unscrew the stock plate and remove the stock. Once the user has done so, they simply have to remove the old MOSFET and wiring by unplugging the small white plug on the electronic board, then plug in the new and improved Perun ETU++. This is something I would recommend doing at home on your own (which is something I would never ordinarily recommend) it's just that easy!
---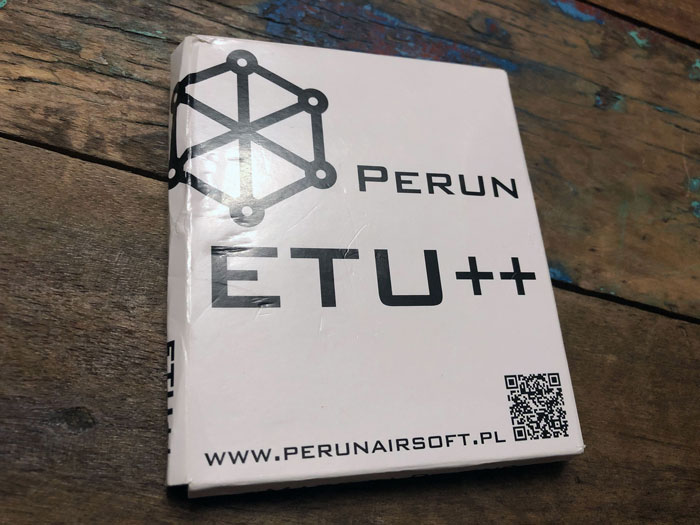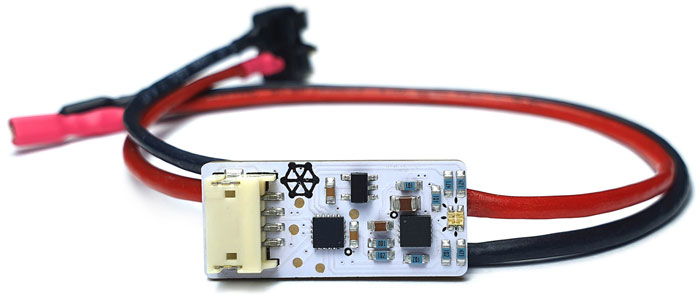 ---
Once the MOSFET is installed you can now start to go through your programmability options. There are a lot of new options compared to the original G&G unit which only allowed programming between 3 round burst and full auto. The options include:
Programmable firing modes - Much like the G&G standard MOSFET, the ETU++ allows the user to program firing modes. But in this case, not only can they program the auto selector into 3 round burst, they can also program it from 2 all the way up to 10 round burst and even lock it to semi.
Active Brake - Active brake is a feature very useful in rapid firing AEGs such as the ARP9 seen in this review, it stops the motor from over cycling the gearbox and causing occasional double taps. The user is able to increase or decrease active brake in their rifle for with 5 levels of sensitivity. This will allow fine tuning to get the exact active brake needed for the rifle.
Pre-cocking - Pre-cocking is widely used in many high-speed builds for an instant trigger response. The way it works is the MOSFET will compress the piston before the next shot meaning it is ready to fire instantly, therefore creating a faster firing AEG with a crisp trigger response. The user is once again able to fine tune it to their AEG with multiple levels of pre-cocking sensitivity.
Binary Trigger - This is one I was personally very excited for. The binary trigger function paired with the rapid trigger response that the ARP9 offers created an awesome gun, meaning I was able to let off up to 17 RPS on semi auto! This function will fire a shot when the trigger is compressed and one when it's decompressed, effectively allowing two shots with one trigger pull whilst remaining on the semi auto position.
Rate of Fire Reduction - This feature is brilliant for users who regularly play at different sites with ROF limits. The ARP9 comes with a high rate of fire of about 21 RPS on semi auto. The Rate of fire reduction feature allows the user to lower or increase the rate of fire accordingly to accommodate different site regulations, once again this feature has multiple levels.
DMR Mode - This mode would be better off for those who choose to run a DMR (designated marksman rifle) It slows down the rate at which the user can pull the trigger, simulating a real DMR which is certainly a good thing because no one wants hundreds of BBs hurled towards them at 450 FPS from an ARP9 with a scope on it!
Low Battery Voltage Alarm- Everyone knows how much of a sensitive technology LiPo batteries are. This feature makes sure to let you know once your battery is running low on charge, so you don't permanently damage it by draining it too much.
---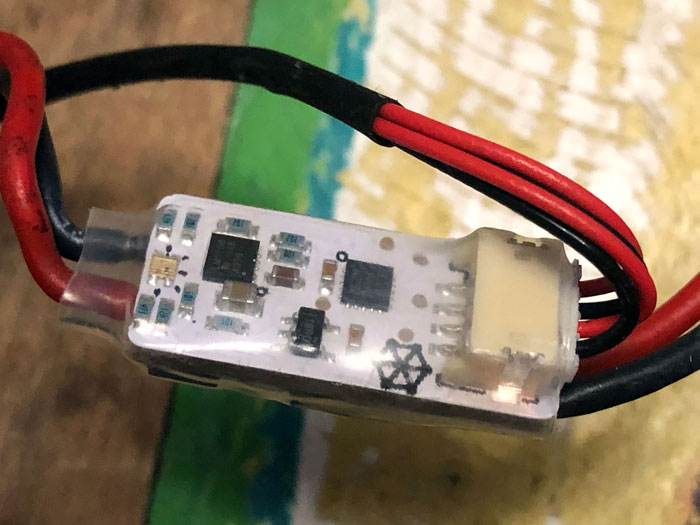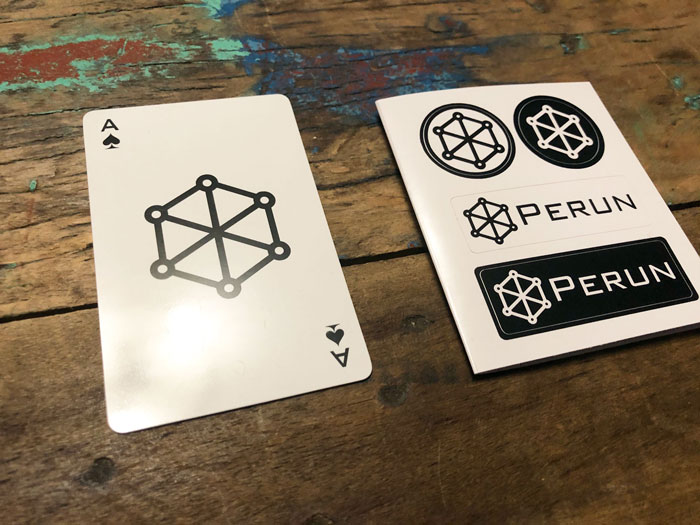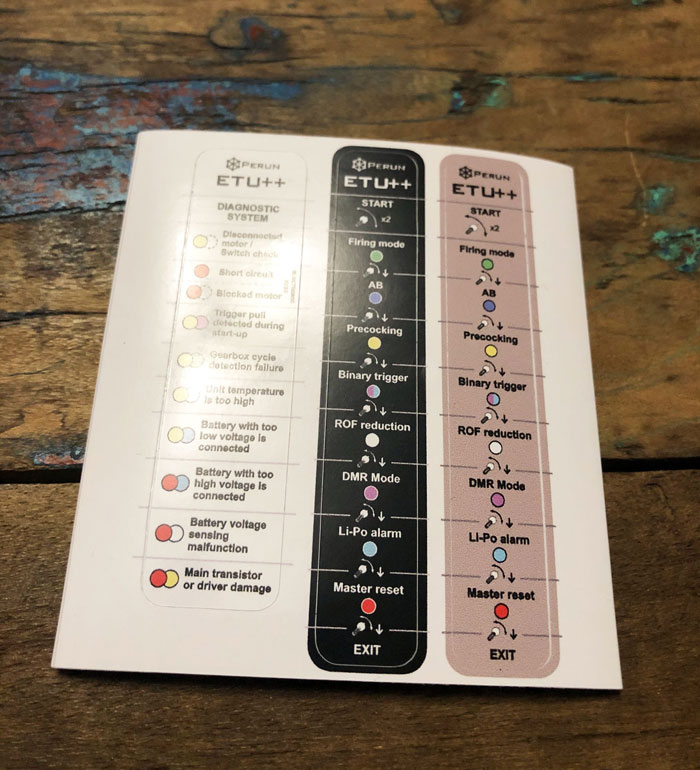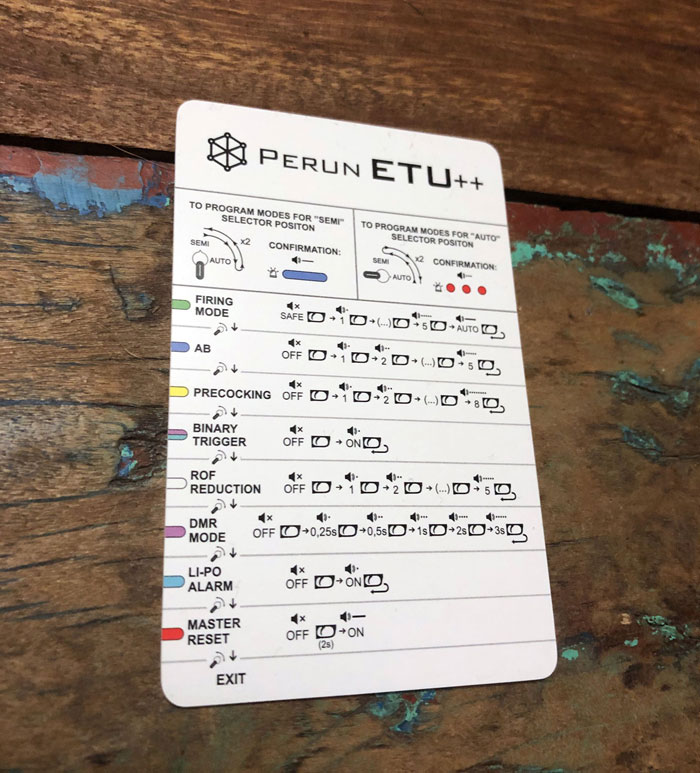 ---
To enter programming mode simply switch the selector over twice from semi or from auto and you'll be programming that firing position (as seen in the video).
Obviously these features are a massive improvement to the original G&G MOSFET but how do they compare to something like a Gate Warfet which is priced similarly at £69.99. Well, the Warfet has some good features like active brake and rate of fire reduction but it hasn't got anything that the ETU++ doesn't. The ETU++ actually has more features like the DMR Mode and binary trigger which certainly isn't bad considering it is £20 cheaper.
Not only is the ETU++ better in terms of programming but it's also better when it comes to installing. Granted, the Warfet can just be a plug and play MOSFET and it will work if you just plug it into the stock wiring, but it won't allow for all the features. It requires the user to take the gearbox apart and re-solder a signal wire into the trigger contacts where the standard wiring loom used to be to be able to use the MOSFET to its full capabilities. Whereas the Perun ETU++ is as simple as unplugging a wire and plugging a new one in its place. The only downside is the ETU++ is proprietary to G&G rifles with their electronic trigger system pre-installed.
---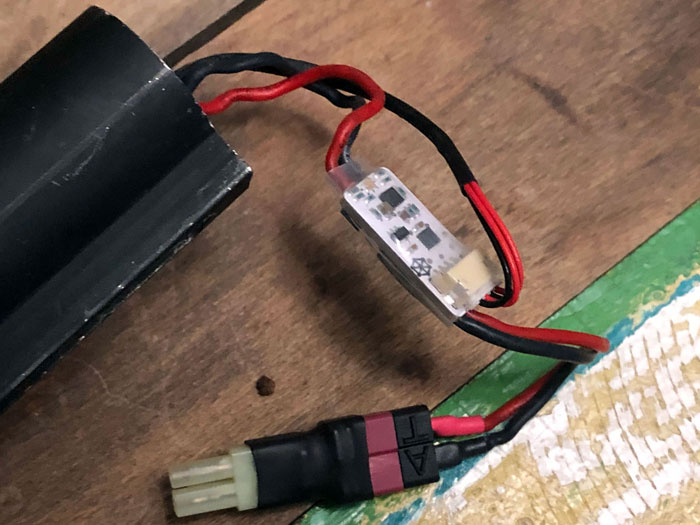 ---
Overall, the ETU++ is definitely worth it to someone looking to replace their burnt-out G&G MOSFET. The originals cost £39.99 to replace and that is if you know how to do it yourself. The Perun ETU++ is only £10 more yet you get all of these features plus you don't have to pay the installation fee from a tech. In my opinion it's also worth it to anyone who has a G&G and is looking to set it up exactly how they want. The ETU++ is just an overall well made MOSFET and is a much-needed upgrade to the standard G&G.
Thanks to Perun Airsoft for sending a unit for review.