ForceCore Industries Spectre SMG AEG
Operator7
20 Aug 2015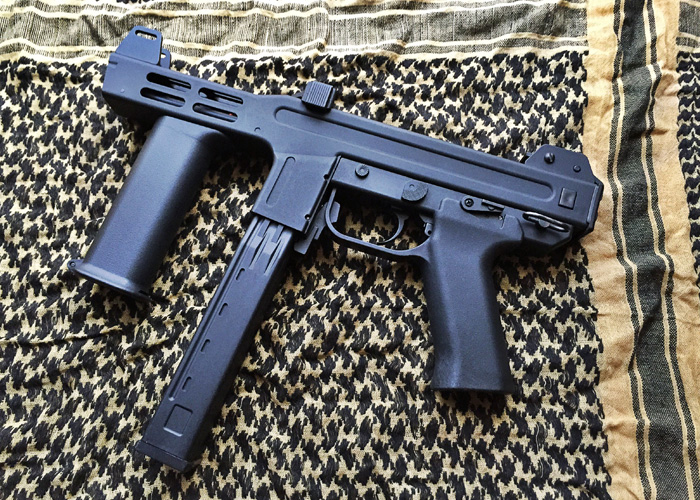 Looking for something completely different? The Spectre M4, although bearing the "M4" in its designation has nothing to do with the M4 platform. In fact it couldn't be further from the latter. This Italian made sub machine gun has a very unique look to it thanks to its compactness and pistol like design.
The real steel version or should I say versions, since there are several, has a polymer body and stamped steel receiver, and in some cases a folding stock or a suppressor.
The Spectre was of course design specifically for CQB engagements and the Airsoft version is of course, no different since due to its technical characteristics is really not advisable to use it anywhere else rather than in a close quarter scenarios and so you can have some real fun with it!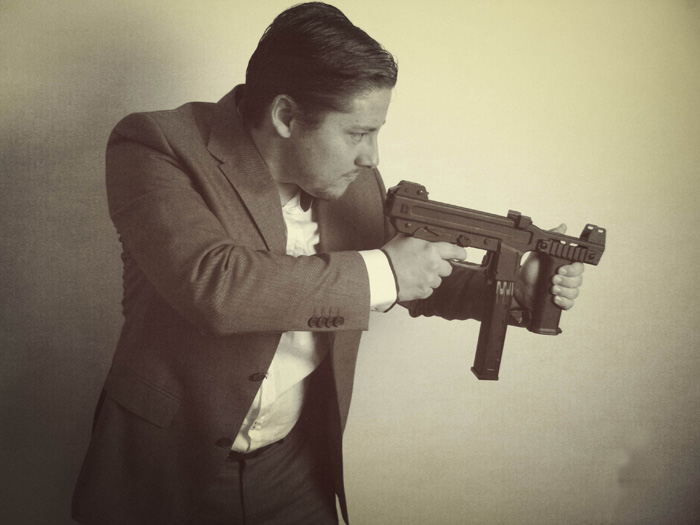 DESIGN AND BUILD QUALITY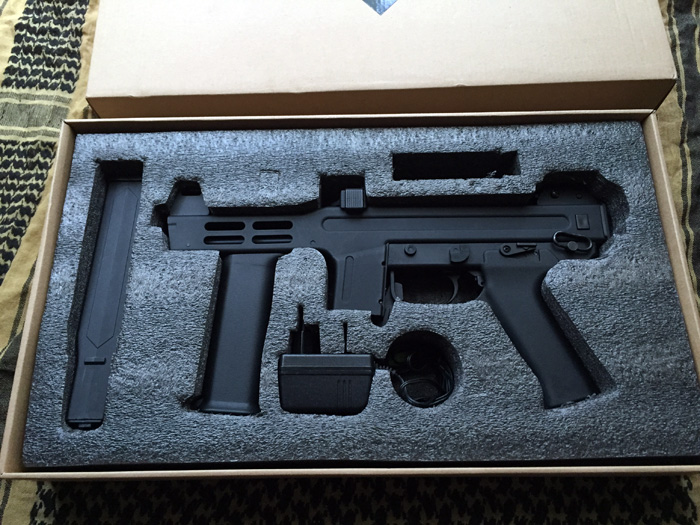 As soon as I picked up the gun from the box I noticed immediately that the gun was heavier than it looked and heavier than what I was expecting for an AEG of this size. Since the price point of this gun is around €134 or £95, I wasn't expecting much in terms of quality when it came to the materials used to build this AEG.
However, the weight was a clear sign that I was wrong and the polymer used to build the Spectre was indeed very good, if not high quality. Again, when closely inspecting the gun, the quality of the plastics can also be felt by touching and tapping the plastic which has a very sturdy and solid feedback.
I even compared it to the fiberglass polymer of the ASG Scorpion EVO, since it's almost as good as the material used in that particular gun.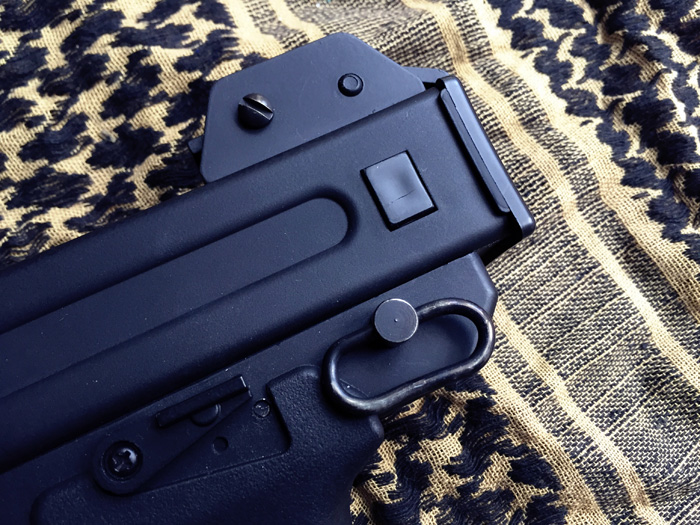 There are some small bits here and there which are made of metal, such as the sling mount, the fire selector, charging handle, and the sights, all are also very nice and solid.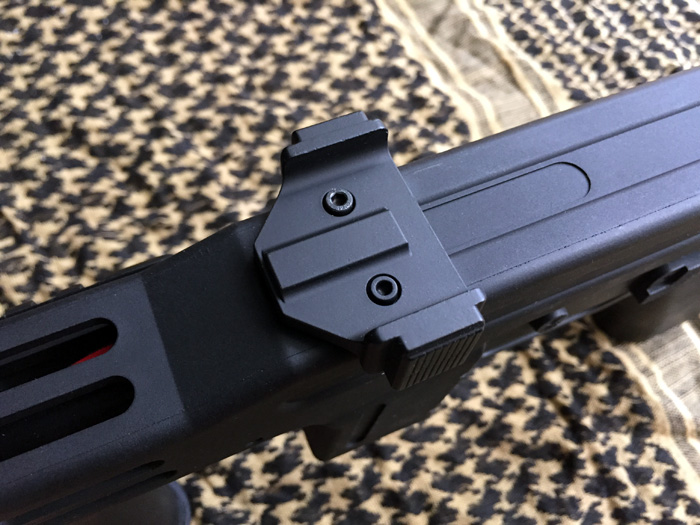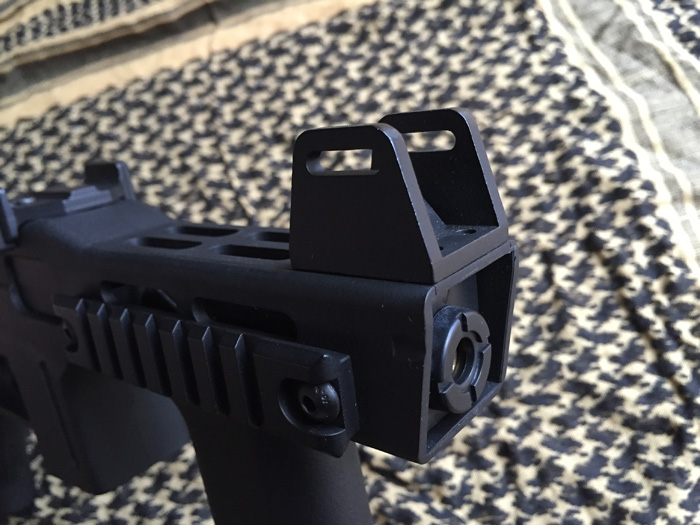 The latter are very easy to use but I don't see myself using them that often in a CQB environment where it's so fast and dynamic and I find myself often shooting before being able to aim down my sights.
For those who like to run a laser, ForceCore have included a rail on the right hand side of the barrel, allowing you to attach anything on the short rail that has been included in the gun package. But I don't see anything else you would mount except for a small laser or flashlight.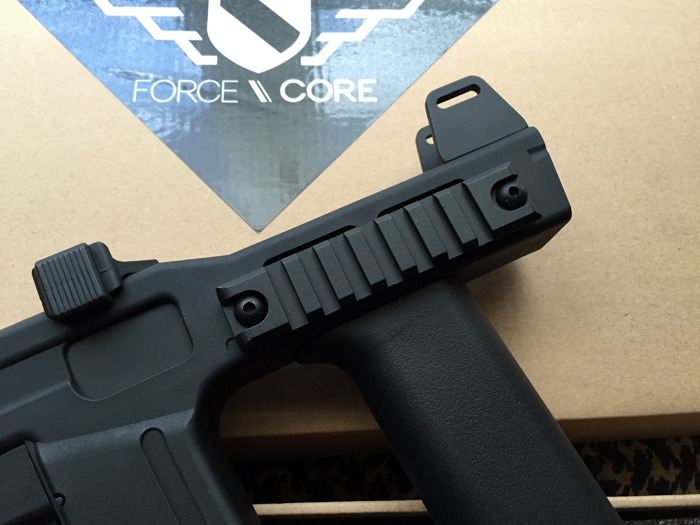 Design wise, the gun is quite different from many SMGs out there thanks to the big metal sights and the front grip. Both grips are very easy to use and quite ergonomic, the front grip comes very natural in terms of position when you want to use the gun and get the most accuracy out of it.
On the front grip is also where the battery is located with ForceCore deciding to include a small 8.4v out of the box that fits quite snugly into the grip, balancing it very well.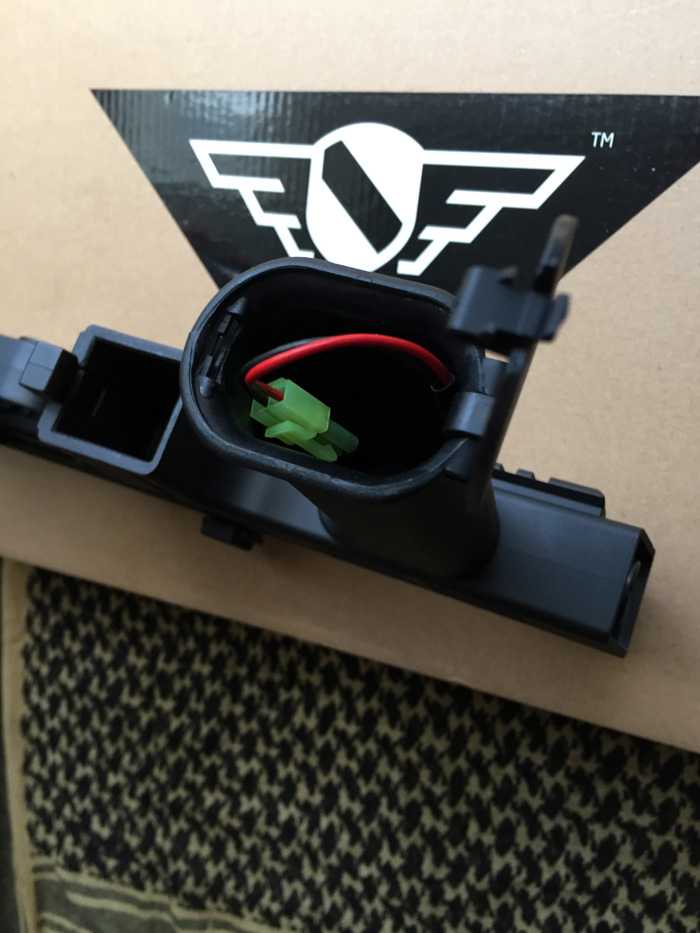 The trigger is very rounded instead of having the very straight edges of the AR-15s that I'm used to, this makes it quite pleasant to use and also very ergonomic in my opinion.
So when it comes to picking up and holding this gun it actually feels very solid and good since everything is so well thought out and ergonomically minded and only weighs 1.5Kg.
Because of this I've found myself using it when running my M110 SASS as a secondary weapon for those more close quarter engagements where the M110 would be too powerful and long.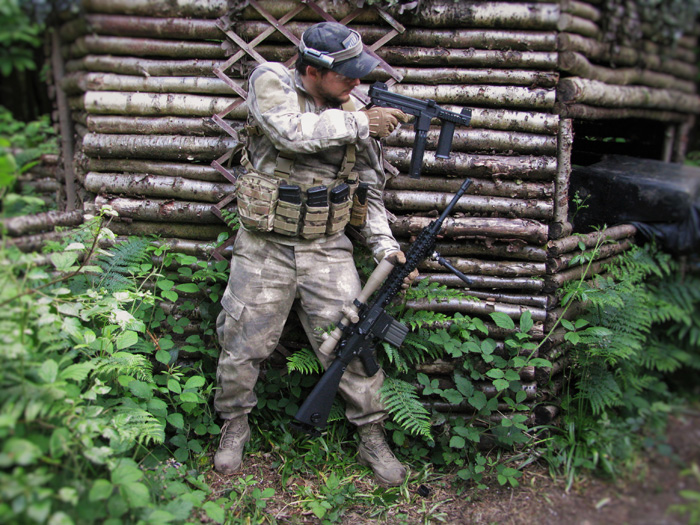 Also ergonomic and easy to use is the magazine release button which is located right in front of the trigger, and it is very well integrated on the trigger guard. The magazine is a mid-cap with 50 rounds capacity, so you'll need more than one to use this gun which takes us to the next chapter: operation and internals.
OPERATION, INTERNALS AND PERFORMANCE

Operation wise, this is an easy AEG to use. But there's a small learning curve that you need to face, especially when it comes to the fire selector and safety switches which are in different positions; say when compared to the most popular M4 or AK platforms.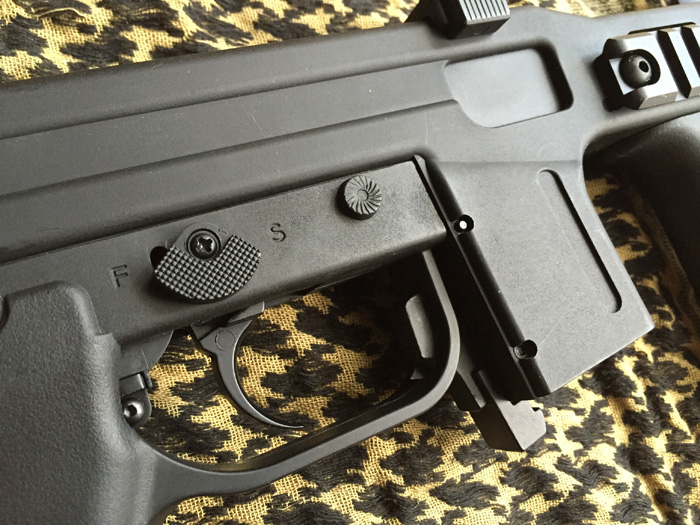 On the right hand side of the receiver, there is a marked selector with an engraved "S" and "F" which could very well mean single and full auto. Well, they actually don't, these are the safe and fire positions. So just like in a pistol, this would be your safety switch. Close to this switch is a dummy selector, which I believe would be the ambidextrous fire selector that is also present on the left hand side of the receiver, but being that the latter is not a dummy and is actually used to select single or full auto fire modes.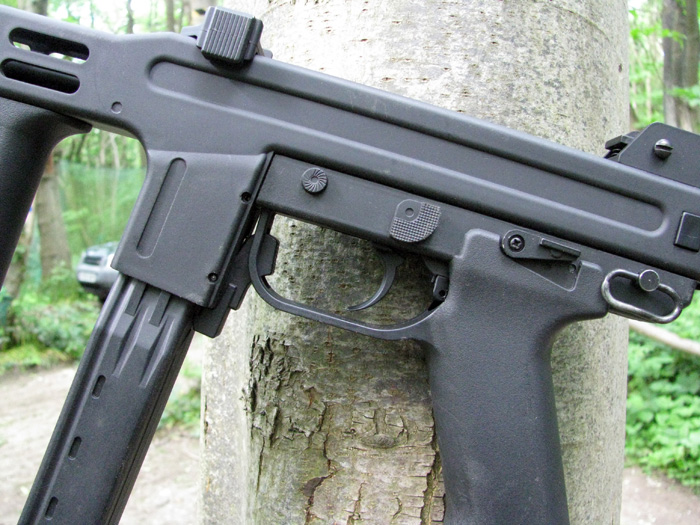 The placing of the fire selector is however quite clever and it almost feels like an M4 fire selector, so it's quite easy to use.
When it comes to the battery installation on the grip, the room available isn't much, but you can easily fit the included 8.4v NiHM or, like what I did, use a 9.9v 750 mAh LiFe battery, which I most definitely recommend over the stock battery, since it's too weak.
So when it comes to shooting with the stock battery, you don't get a lot more than 10 rounds per second and a very, very sluggish trigger response.
Even with my LiFe 9.9v, I wasn't getting a very good ROF, so here is where we get into the realm of the upgrades: the motor definitely needs upgrading as its way too weak, making the trigger response way to slow which is exactly the opposite of what you want on a dynamic and fast paced CQB environment.
Luckily the ForceCore Spectre has a full blown V3 gearbox, so making upgrades is just easy-peasy!
When I comes to disassembling the gun, it also not very hard and you just have remove a few screws and push the lower down to access the gearbox and motor that is in the pistol grip.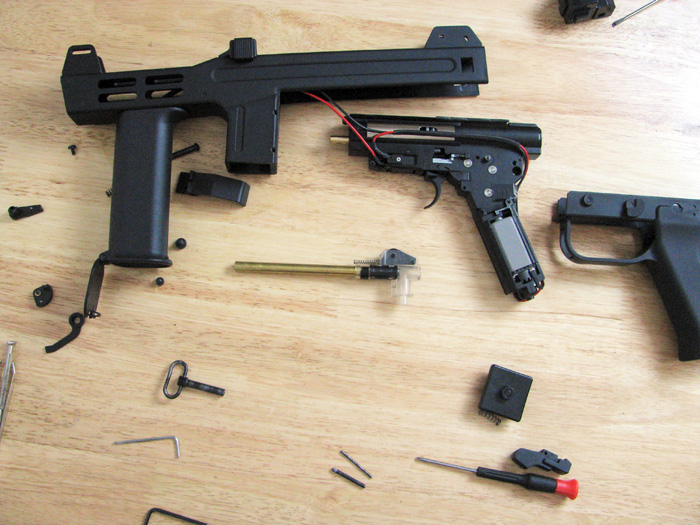 The good news is that inside, most components are metal and show very decent quality so you can easily upgrade this AEG to a more performing standard motor and a slightly more powerful spring since it only shoots around 270 fps at 10 rounds per second.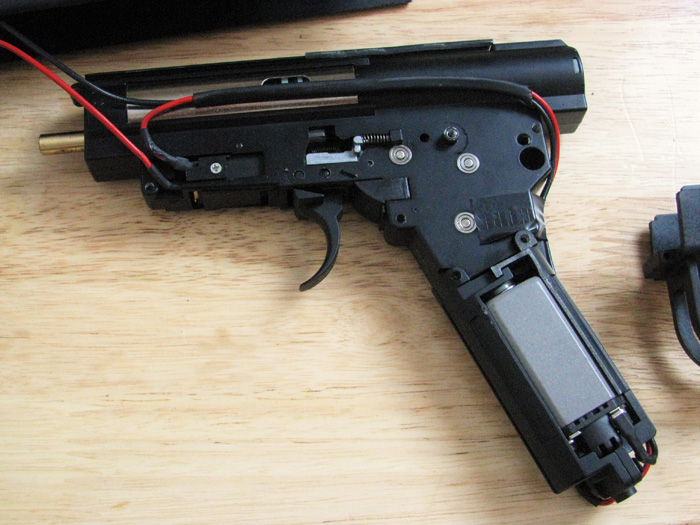 The gearbox shell is painted black on outside and very nicely finished, and as usual with most V3 gearboxes you can see the cage and a short motor.
The gears look very sharp and well machined, as well as the piston with full metal teeth but with polymer construction, including the piston head.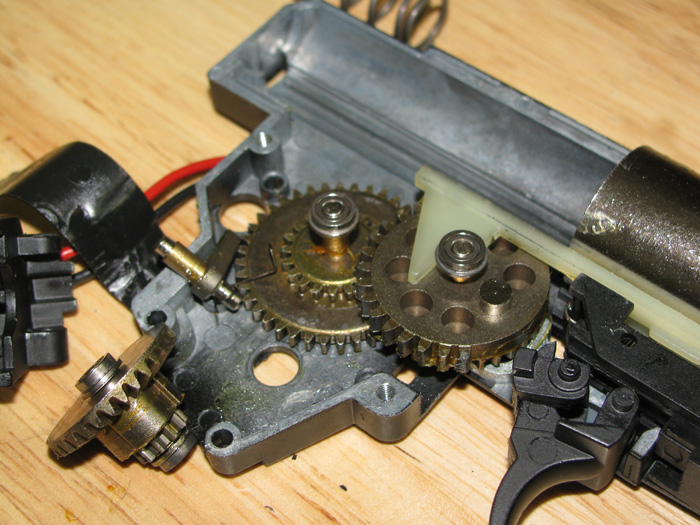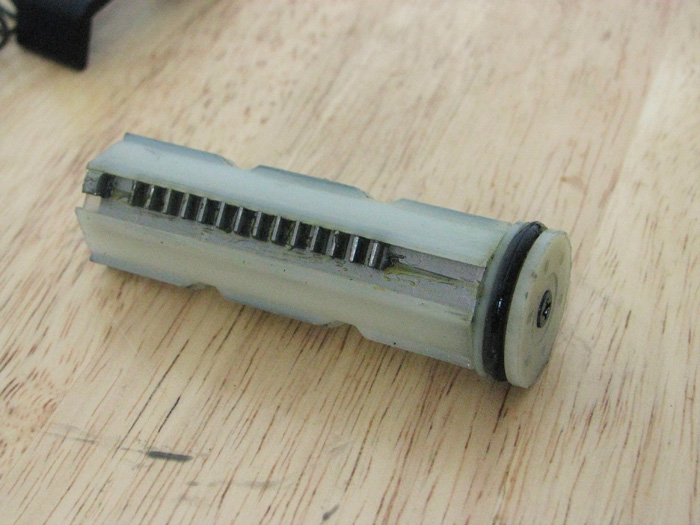 The cylinder is aluminium and the nozzle seems to be a brass nozzle. Finally, the spring guide is made of plastic but does its job for the used spring.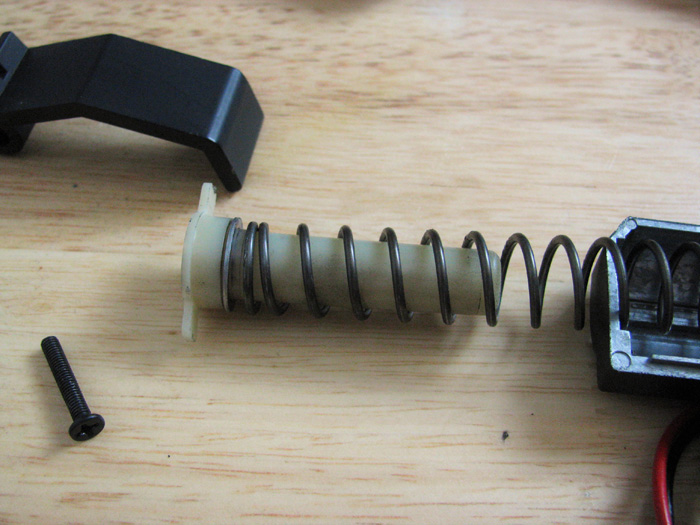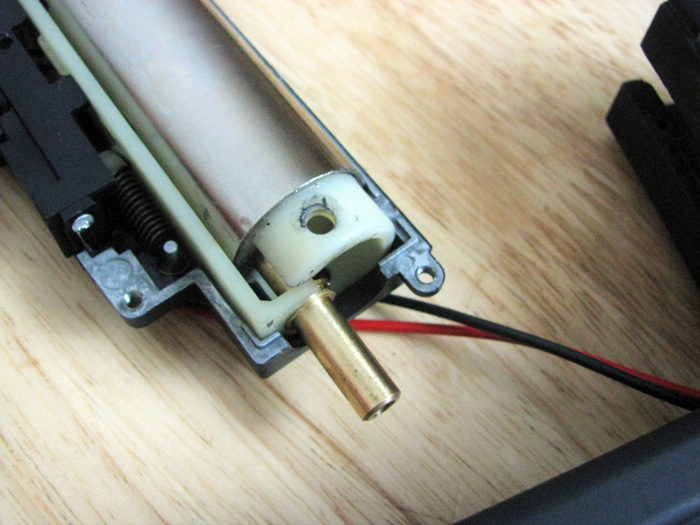 When it comes to the hop-up unit, it's a clear polymer hop-up very similar to the one you would find on an M4, but there is a small difference in the feeding port which is cut in an angle, so you could probably use an M4 hop-up unit but you would most likely need to do some fiddling around.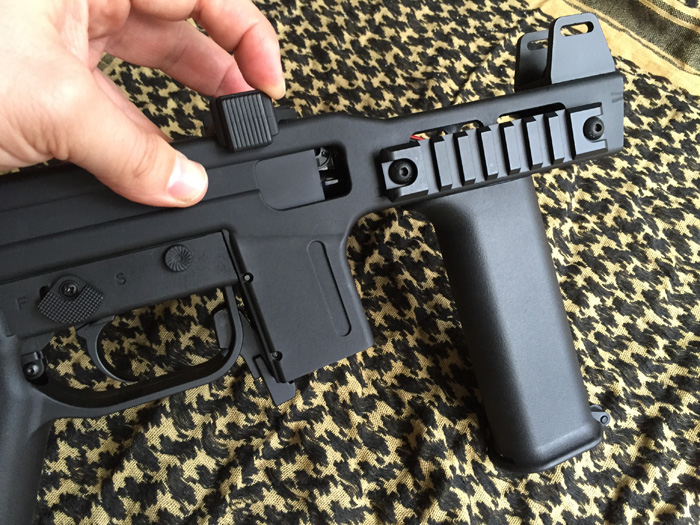 The hop-up is kind of easy to adjust, were it not for the small opening provided by the bolt cover, but rather works flawlessly together with the very short inner barrel, measuring only 120mm. It is still being quite accurate and more than enough in close quarters.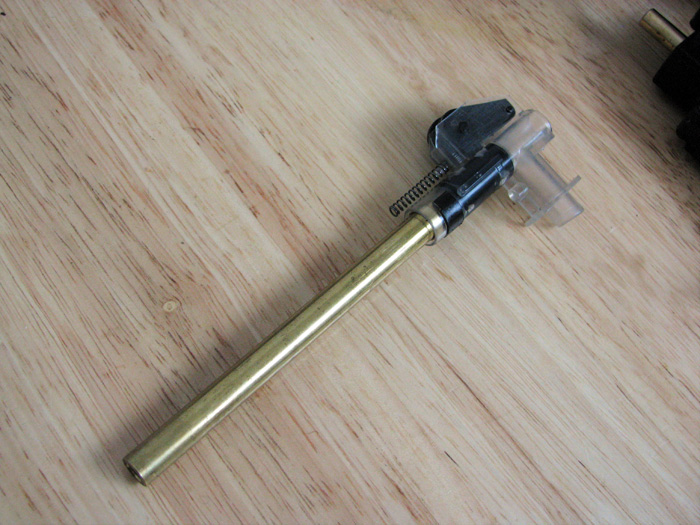 Not as surprising inside as it was outside, but still quite good when it comes to some of the key components such as the gears and gearbox shell. The other components can be easily upgraded making this a great gun to improve.
CONCLUSION
Overall this is a very fun SMG with a high quality construction and a very uniquely cool look. Easy to use and upgrade, this small AEG with a very attractive price tag has lot going on for it, except for the motor and spring, which you can easily replace without breaking the bank.
ForceCore is now another promising manufacturer of AEGs at a very competitive price while maintaining a good level of quality.
You can get one, or two (to go Akimbo) of these Spectre AEGs at Gunfire and soon they will also have more accessories such as extra mags!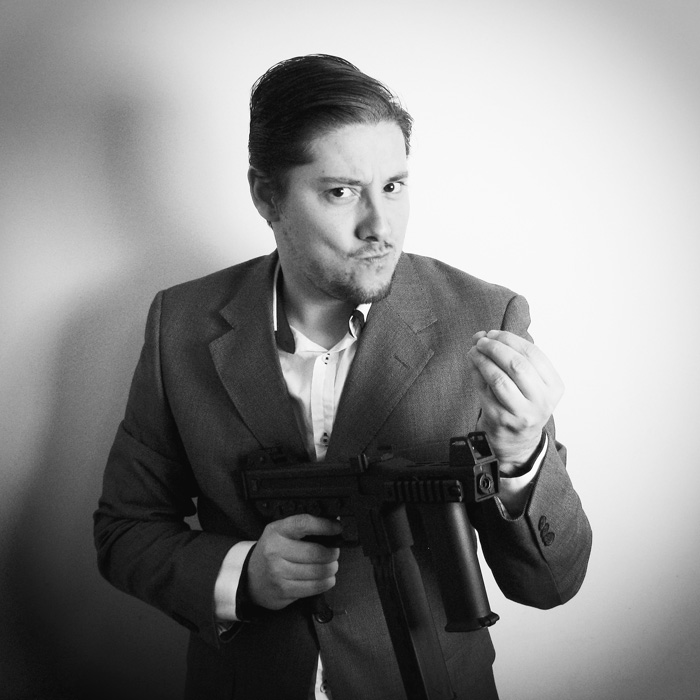 Pros
Great build quality
Unique look and design
Small and compact
Easy to use
Easy to upgrade internals
Cons
Very weak motor
Another mid cap would have been useful