Blueye Tactical Eyewear Jager Ballistic Glasses
OptimusPrime
12 Sep 2016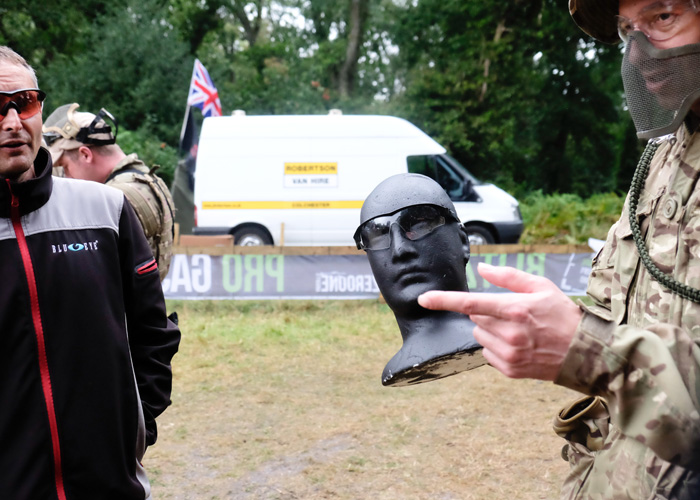 During the Ground Zero National Airsoft Event 2016, we get to visit Blueye Eyewear at their booth. I have heard and seen some of their products, mainly online, and now it was my first time to see them up close and personal. At their booth, I found Nigel Streeter of Airsoft Action Magazine who introduced to me Leigh Thomas of Blueye who immediately discussed with me the Blueye Tactical Eyewear lineup.
Blueye Tactical Eyewear is a division of Blueye Eyewear Pty Ltd. which was founded in 1995 by Dean Bennel. Dean Bennel was working as a horse trainer in Australia when he realised that the goggles being used by jockeys had not changed in design and material since 1950s and started developing new designs. From the horse racing industry, the company expanded to different sports disciplines and professions that will require protective eyewear, designing products that meet the demands of their users. By 2013, they have finally expanded into the tactical market, producing eyewear products mainly for military purposes.
They have several products such as goggles specifically designed for special operations such as HAHO/HALO and Waterborne Ops and Ballistic Sunglasses. All these products have Asian fit versions, so no wonder they are in use in Southeast Asia such as the Indonesian Armed Forces.
This review is a quick one, as it was totally unexpected. Thomas asked me if we could do a test at Ground Zero in the morning of the third day, to which I agreed to. In this case, he wanted us to test the Jager Ballistic Glasses. According to the Blueye Tactical, the Jager exceeds US Military MIL-PRF-31013, clause 3.5.1, ANSI Z87.1-2010 standard for ballistic impact and optical requirements, Certified EN166, and Certified AS/NZS 1337.1 standard.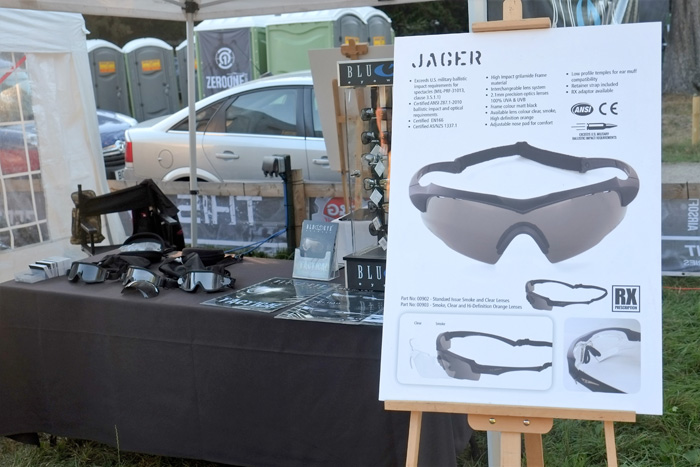 Just like the other ballistic glasses on offer by well-known competitors in the military and tactical markets, Jager has interchangeable lens with two package types available: Jager with Standard Issue Smoke and Clear Lenses; and Jager with Standard Issue Smoke, Clear Lenses, and High Definition Lenses.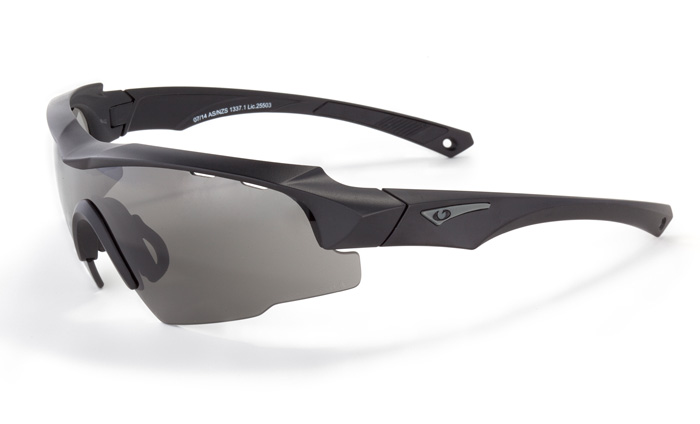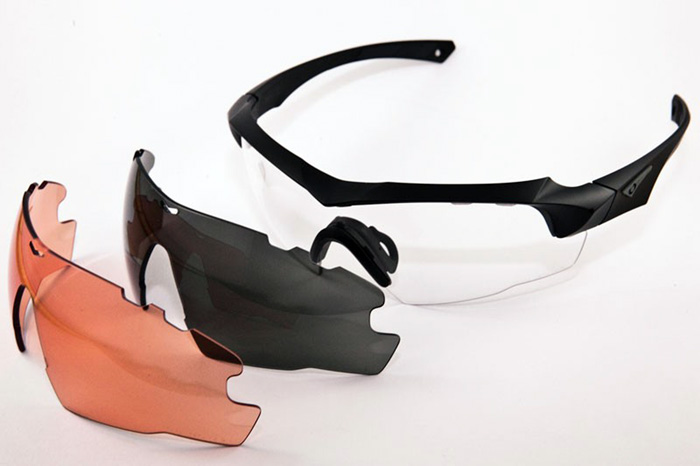 The frame is made from high-impact grilamide with low profile temples to accommodate earmuffs or work with tactical headsets. The nose pads are adjustable as well and there is provision for accommodating prescription glasses and also comes with retainer straps.
The lenses come with cuts in the upper parts that when attached to the frame, become holes and thus indicating that the Jager comes vented as an anti-fog measure.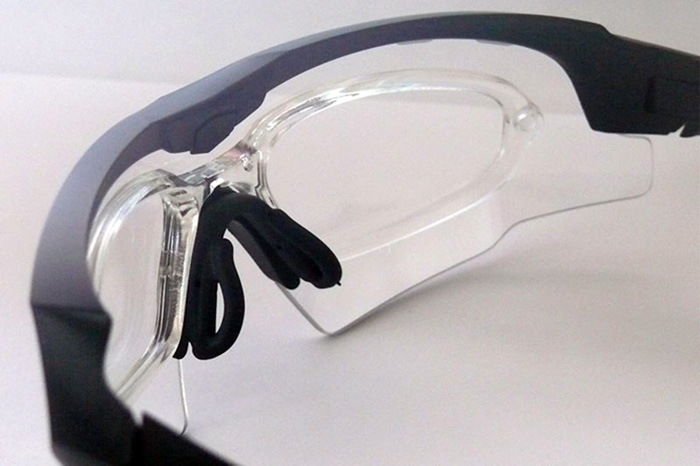 I have already written about ballistic impact standards that the Jager meets or exceeds, but it is always best to do some testing which Thomas was confident that that the Jager can take any BB fired at it by airsoft guns. In this case, we did a hasty test at the Saloon-cum-shooting range at Ground Zero with the help of our good friends from Incentive Designs who brought in their .50 cal airsoft machine gun. It was also a good thing that there was a good number of airsoft players at the range to watch the test.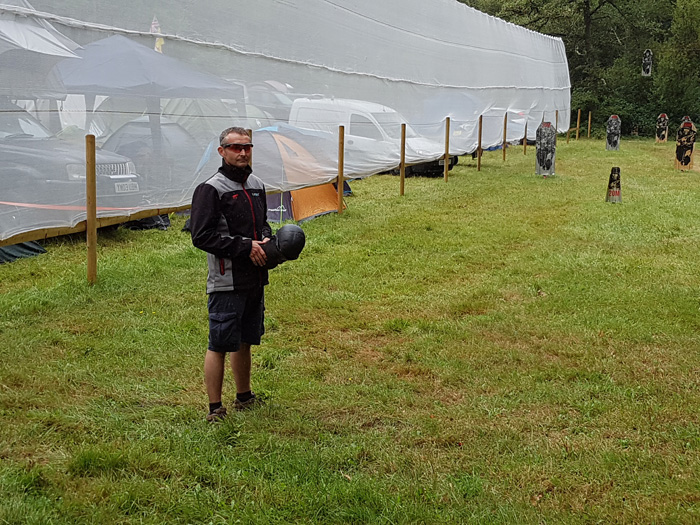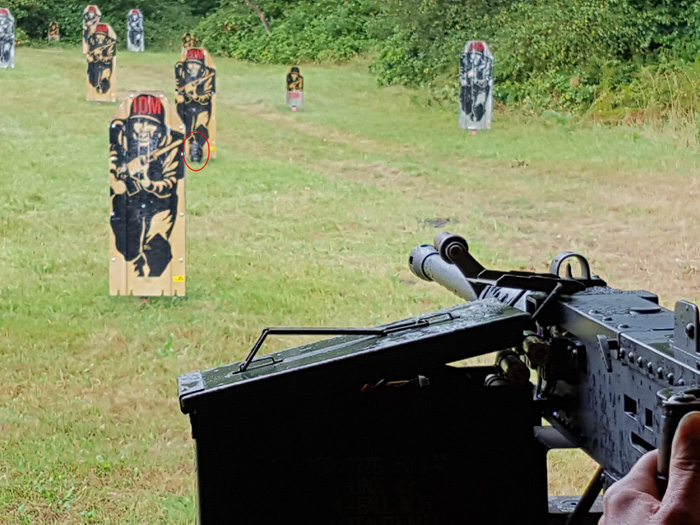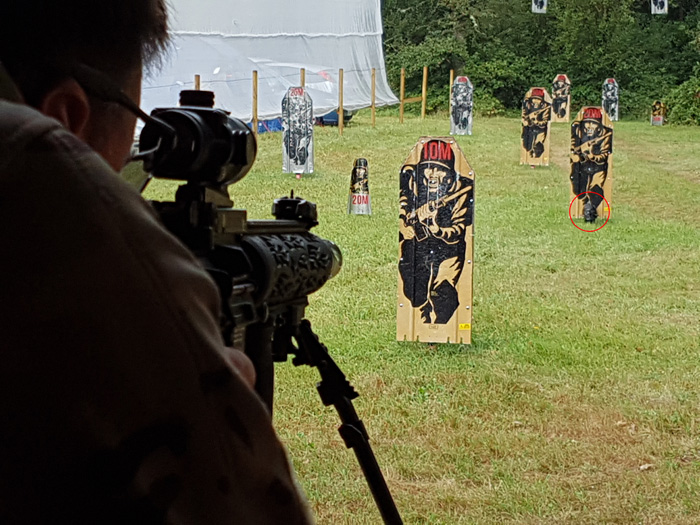 The Jager was a placed at a distance of 20 metres so everyone can see when it is shot at. Not exactly a very scientific one with no shot at pointblank range. But a constant stream of BBs fired from an airsoft gun and in this case, a lot of airsoft guns that followed after the test with the .50 cal, would surely put a lot of stress on the Jager that it may cause it to crack or shatter.
Watch the video of the Jager taking punishment from BBs during the test:
Here are the close-up photos of the BB impacts on the lens: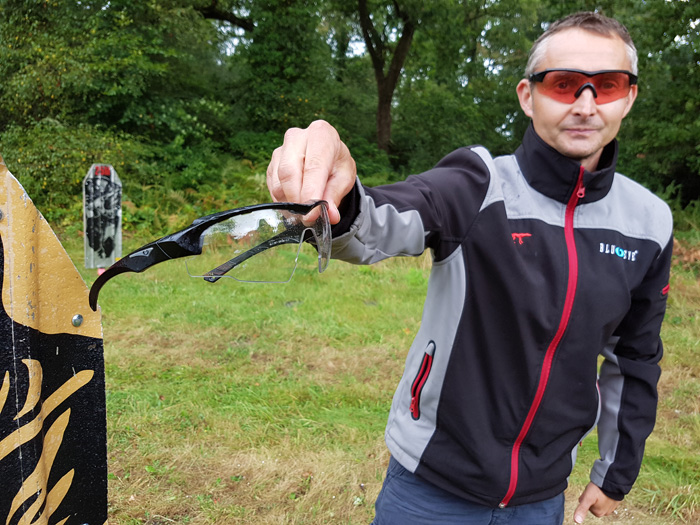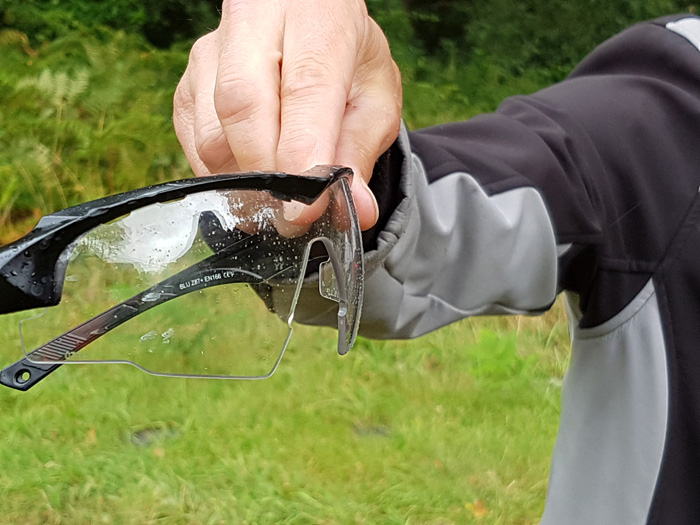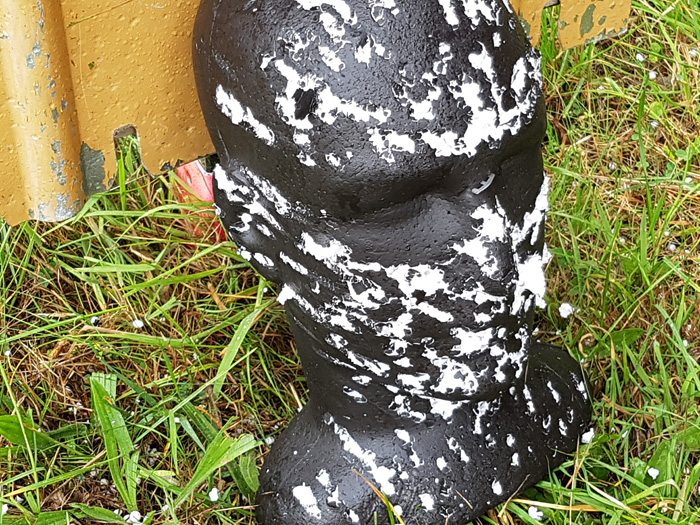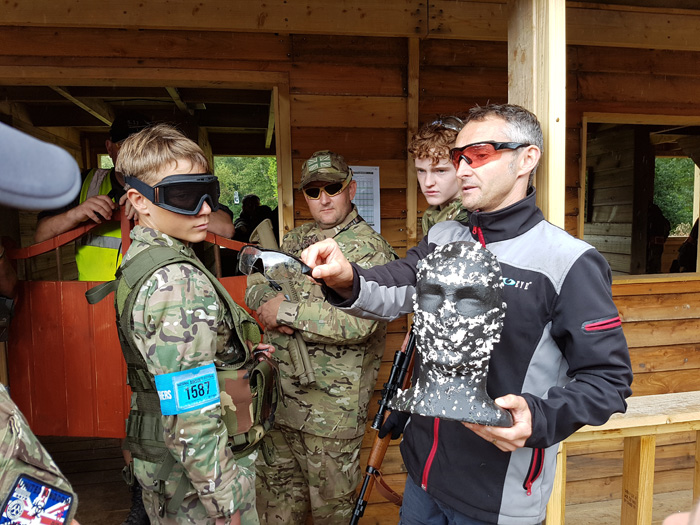 As you see in the video and photos here, the Jager was able to withstand the punishment from the BBs fired at it. The airsoft players who actually fired at it or have observed the test were more than satisfied with the Jager and were convinced that it more than exceeds the protection required in airsoft. Being a military-grade ballistic glasses, I was not really surprised at all.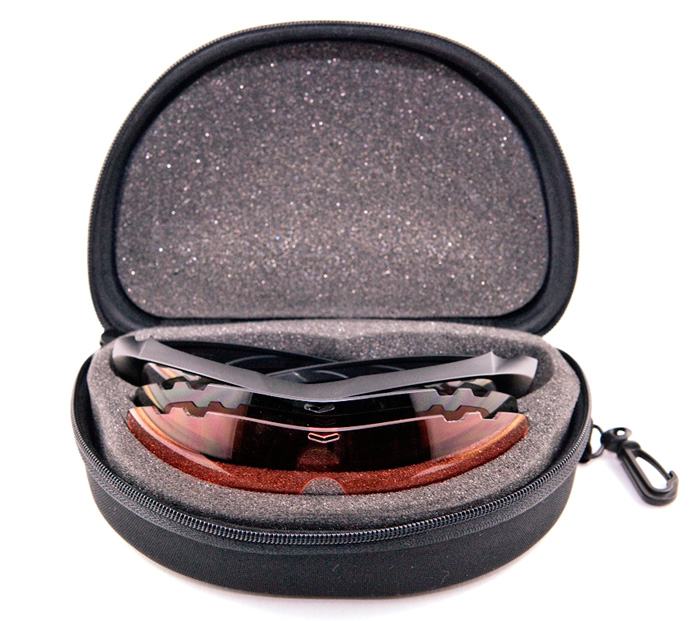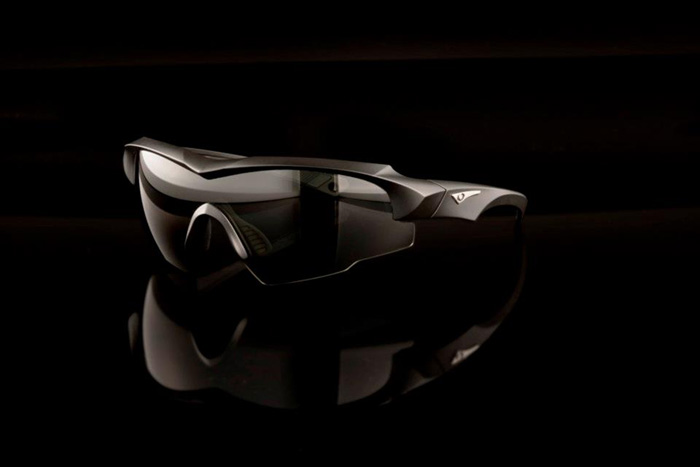 The Jager is available at the Blueye Tactical Eyewear online store for £110.00 for the basic package and £150.00 if you want it to packaged with the High-Definition Lens.