Now Anyone Can Buy A 3D-Printed Auto Coilgun From ArcFlash Labs
Logan
25 Jul 2018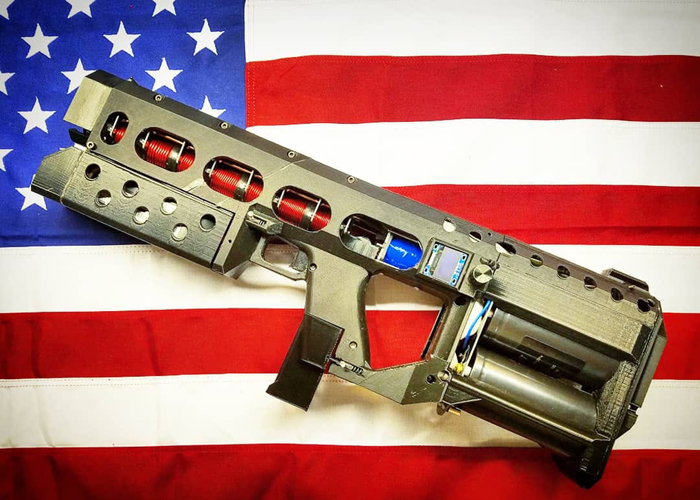 Yesterday, it's about downloadable 3D-Printed Gun Designs, today we talk about something that was before in the realm of science fiction, the availability of a 3D-printed Coilgun or also known as a Gauss rifle. There is no need to use a projectile encased with gunpowder, it will harness electromagnetic power to propel it out.
A small startup founded by David Wirth and Jason Murray called ArcFlash Labs announced that a 3D-printed coilgun is now available for purchase. If you have been hoping for a rail gun in the form of a rifle than a gun that can only be carried by a battleship, then the coilgun from ArcFlash Labs is the closest thing to owning one.
The Arcflash Labs EMG-01A or the Electro-Magnetic Gun – 01 Alpha  is an 8 stage, IGBT switched, low voltage capacitor augmented fully automatic coilgun. Each of the IGBT stage has an independent infrared optical gate with the  fire control and sequencing of the coils controlled by a nanosecond-precise microcontroller switching IGBT gates which allows for firing up to 4 rounds per second at >45m/s.
As for the projectiles that can be fired by the EMG-01A, it has been configured to fire dowel pins which are 0.25×0.75" steel projectiles. They recommend the dowel pins from 2575 Magnetic Armatures, but any 0.25×0.75" dowel pin should work with the EMG-01A.  It ships with a 9-round coil spring magazine and in full auto can fire up to 6 rounds.
As for the power source, it uses a 1500mah 6s Lipoly Battery which can allow up to 100 shots before recharging.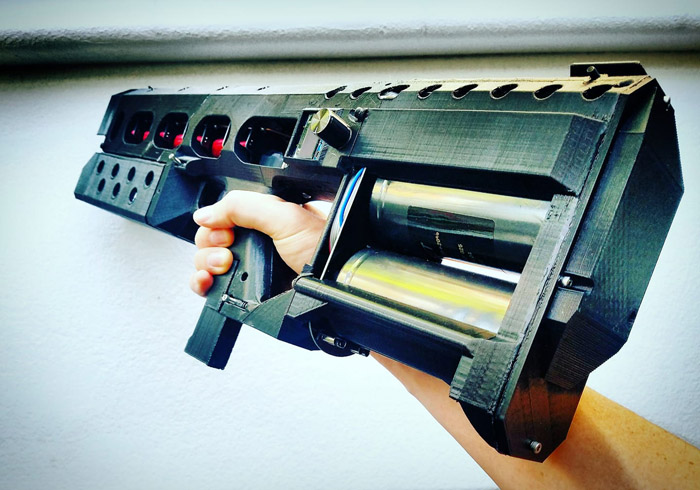 The Coilgun looks under powered, but it is more of a proof of concept that it will be commercially available.  For those interested in owning an EMG-01A, they will have to take note that it is an Alpha Tester version, which requires you to signing a separate alpha tester contract. As an Alpha Tester, there will be issues that will be discovered as the product will be further refined as it is an early stage commercial product, and even if it further matures, it will have to be a Beta product after Alpha testing.
There are few EMG-01A units remaining, but if you have the US$950, you can get one of the units for further testing if Coil Guns are the future of firearms.