Vickers Guide Kalashnikov Volume 2
OptimusPrime
17 Jan 2020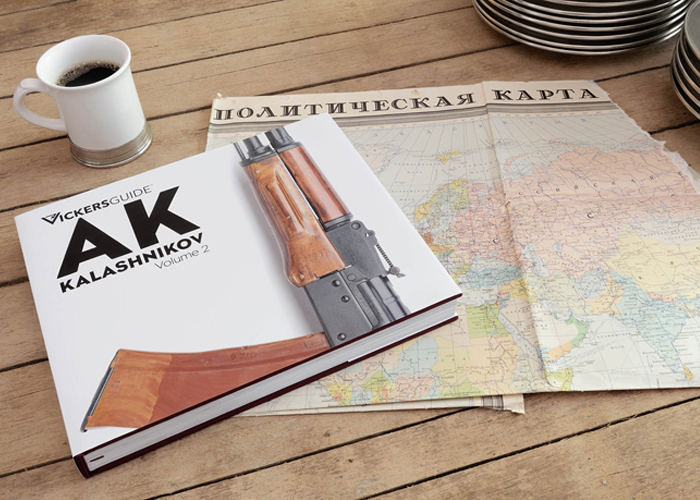 Something for everyone in airsoft and the real steel world to collect, the just released Vickers Guide: Kalashnikov Volume 2... "VickersGguide™ is a one of a kind tour of some of history's most interesting and rare firearms, sourced from public and private collections across the globe.
Vickers Guide: Kalashnikov (Volume 2) is a premium quality, collector's grade, coffee table reference book. All books contain the following features:
352 pages
13in. wide by 11in. tall (approx.)
Commercial quality, section sewn style binding which allows the book to lay open flat
Full color prints on premium quality photo paper stock
Foil stamped, plum-colored linen hardcover
Full color protective dust jacket
Ribbon page marker
In addition to the above Standard Edition, two premium versions of the book are available:
Signature Version - Hand signed by Larry Vickers
Limited Edition Premium Version (Limited to 250 Books) - Personal Message Hand Written and Signed by Larry Vickers
Limited Edition Slip Case (x of 250)
Limited Edition Numbered Signature (x of 250)"