Umarex Pre-Order News From Land Warrior Airsoft
OptimusPrime
28 Jan 2023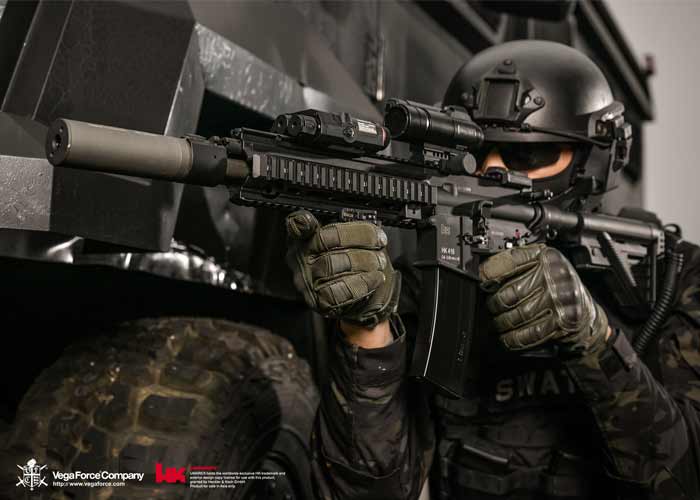 Land Warrior Airsoft announce that they are expecting a delivery of some of the sought after airsoft guns from Umarex and are taking pre-orders. As these are in demand, better place your pre-order if have you been looking for these... "Fresh from the anvils at Umarex, 2 brand new and gorgeous offerings of replicas sure to please any airsoft player or collector!
The Heckler & Koch HK416 A5 is undoubtedly one of the most performant systems of airsoft sports. Players appreciate the countless customization options just as much as the reliable system, the ambidextrous elements and the robust and fancy look, straight out of the hands of modern Special Forces. With the all-new HK416A5 Gen3 GBBR comes a powerful gas operation with a very satisfying blowback. It's holds a "No Compromise" attitude when it comes to the airsoft experience, for both the users enjoyment and its ability to conquer the field! Available in the usual flavours of All-Black and FDE, you'll be sure to grab the perfect rifle to complete your loadout!
When Umarex did a collaboration with GHK for their Glock 17 last year, it was hugely popular and widely appreciated amongst the airsoft market! Now, GHK bring forward another offering; a Glock 17 Gen3 GBB Pistol with the same top-quality features as before now with a lighter, more gas efficient slide! Plus, official GHK Co2 Glock 17 magazines, ideal for the British Climate!
All of these items are available for Pre-Order on our website right now!
Check out the rest of our website here for all things Airsoft and be sure to follow us on Facebook and Instagram for more daily content!​"