Umarex HK416A5 Sportsline AEG At Commando Store
OptimusPrime
19 Dec 2022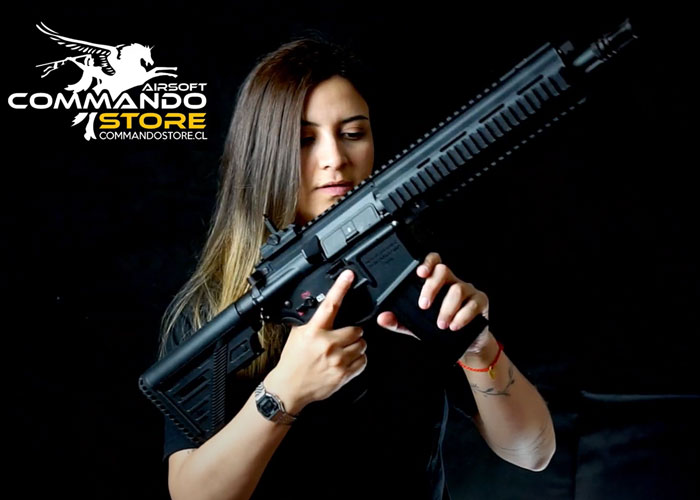 The affordable Umarex HK416A5 Sportsline AEG is available now at the Commando Store in Chile and here is what they say about it... "The next evolution of the assault rifle" is what Heckler and Koch call the fifth generation of the highly successful HK416 series. Like S-AEG in the weight-optimized Sportsline version, HK416 A5 brings this new replica to the playing field in 6mm BB caliber.
The Sportsline version achieves the particularly balanced ratio of realism and suitability for sports through the impact-resistant plastic construction. Weighing just 2,300g, it is also suitable for long-lasting scenarios and fast movements. With its electric drive using LiPo batteries, it remains temperature-independent while offering features such as the GEARBOX ECU with a directly visible diagnostic function for a clear determination of weapon and battery status. It has a quad Picatinny rail for attaching accessories, a 5-position sliding stock, and an adjustable bore sight. The 160-round magazine (MIDCAP) and adjustable draft complete the package for a perfectly matched player favorite.
TECHNICAL SPECIFICATIONS:
quick change spring
Sealed cylinder
electronic trigger
piston with metal teeth
Energy 1.0 Joule
caliber 6mm
AEG operation
Magazine MID CAP 160 rounds
Semi + Auto Mode
Adjustable Hop Up
length 720mm
Weight 2.3kg
Recommended BB: 0.20
Battery Type: Lipo (not included)"