RedWolf Airsoft Announces Phantom Industries name change to PANTAC
OptimusPrime
17 Aug 2007

From RedWolf Airsoft: "We have an important news announcement from Phantom Industries, the makers of quality combat gear, that they will be changing their name. The statement, as seen below, mentions that the decision comes as a result of increasing numbers of low-quality fake Phantom products which have filtered its way through into the marketplace. To protect the reputation of the company, the Board of Directors decided to change the name and take all measures possible to protect their brand from being tainted by poor-quality imitations. Any further illegal reproduction of their branded products will result in prosecution.
Thus, the change in name means that a new logo will be used also, new and old can be seen in the two pictures below. Products with the revised logo will come out shortly, and we will continue selling the remaining Phantom-labelled products in our inventory. Redwolf Airsoft are authorised retailers of their products, so rest assured that you will be getting the genuine article when shopping with us.
Note that we still carry Phantom branded products in our stock and when you purchase with us, you may get products labeled as Phantom or PANTEC. Both brands come from the genuine manufacturer. RedWolf is an authorized dealer for Phantom / PANTEC so rest assured that when you shop with us, you are getting the real thing. Beware of counterfeits, which are widely available on the market."
Old Phantom Industries Logo: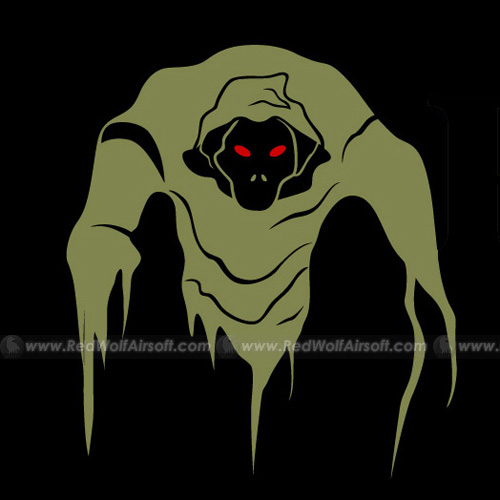 New Pantac Logo: