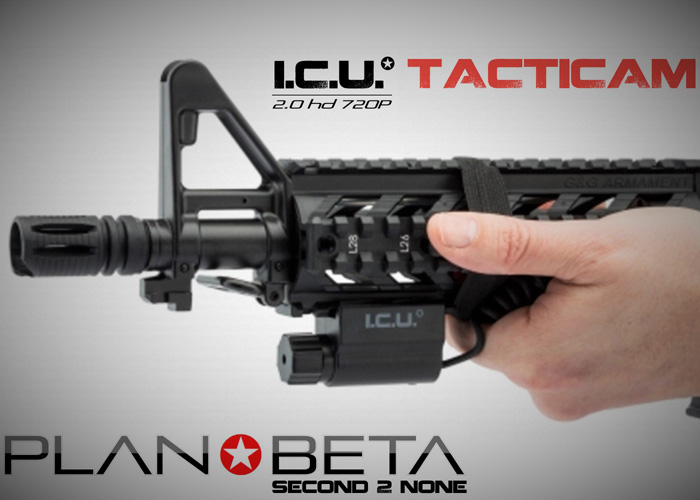 Plan Beta announces the ICU 2.0 Tacticam which is a quick follow up on their first version of the Integrated Camcorder Unit (ICU) which was released with ultraVGA resolution. ICU 2.0 now comes in 720p HD and can be mounted on rail equipped airsoft rifles and handguns... "I.C.U. 2.0HD is the evolution of the first tactical camera ever dedicated to Airsoft, featuring HD imaging and new functions.
HD Video resolution (720p)
5.0 Mpixel photo
Charge while recording
Auto image rotation at 180º
Photo burst mode
Longer wire"