Military 1st: Highlander Flug 18L Backpack
OptimusPrime
11 Jul 2020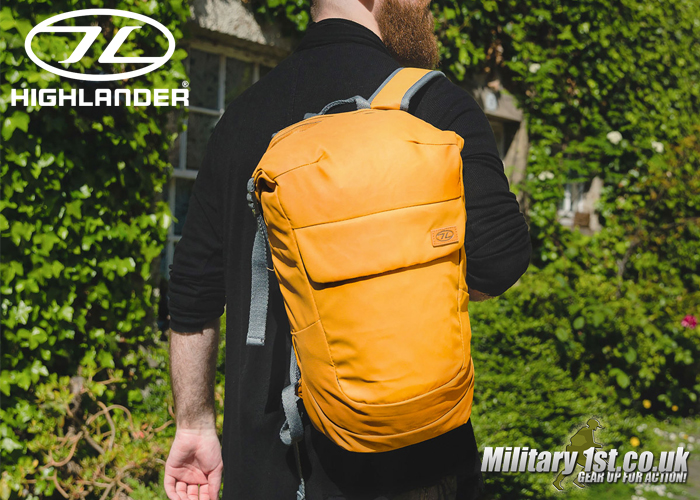 A backpack that you can use for outdoors as well as a travel bag, the Highlander Flug 18L Backpack is available now at the Military 1st online store... "The Highlander Flug is a spacious roll-top backpack with a single main compartment, front pocket with magnetic closure and padded and stiffened laptop compartment.
The roll-up closure has a soft handle and stiffened edges providing a wide opening, simple size adjustment and easy access to the greyscale-lined main chamber and its zippered mesh pocket.
Moreover, comfortable ergonomic shoulder straps with high-visibility stripes, air-mesh padded back and water-resistant coating make Highlander Flug 18L ideal urban backpack for an everyday commute.
Included is detachable Duraflex Smart Life mobile phone stand.
Find out more at Military 1st online store.
Enjoy free UK delivery and returns, free shipping to the U.S., Ireland, and Australia, and excellent rates for delivery across Europe."