Kitanika Mark IV Jacket Available
OptimusPrime
29 Nov 2020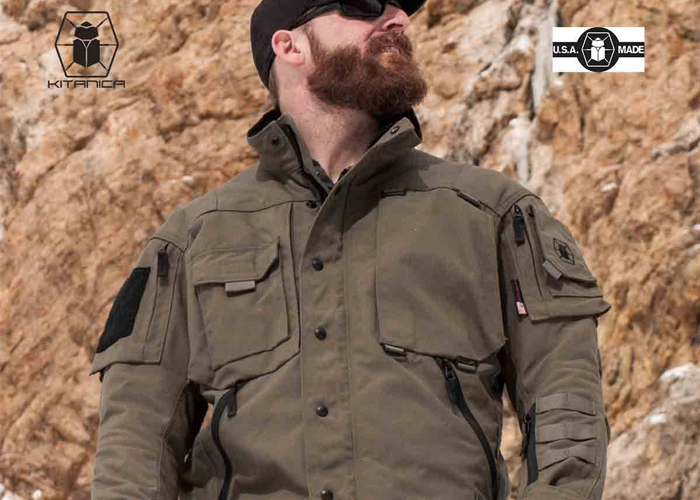 A rather expensive jacket, the Kitanica Mark IV Jacket is now available to order... "The KITANICA MARK IV, AKA the Kitanica jacket that started a utility clothing revolution has been redesigned 21 years from its original inception. The new design is higher functioning, more stylish and even more abuse proof. It still retains the signature articulated spine pad, but has also been equipped with double layer elbow sleeves that accept Kitanica's articulated padding system.
Features:
Abrasion resistant 1000 Denier CORDURA Fabric®
Urethane Coated for Great Weather and Wind Resistance
Double Layer Elbows and Shoulders
Interior Hammock Pockets
Interior Zippered Pockets
Cinching Waist
Articulated Spine Pad
Articulated Arms
Emergency Drag Strap
Elbow insert sleeves for Kitanica's padding system
12 Pockets
Forearm pocket and MOLLE for external watch attachment"