Netflix's "Mosul" Is A True Story Of An Iraqi SWAT Team That Battled ISIS
Gungho Cowboy
19 Nov 2020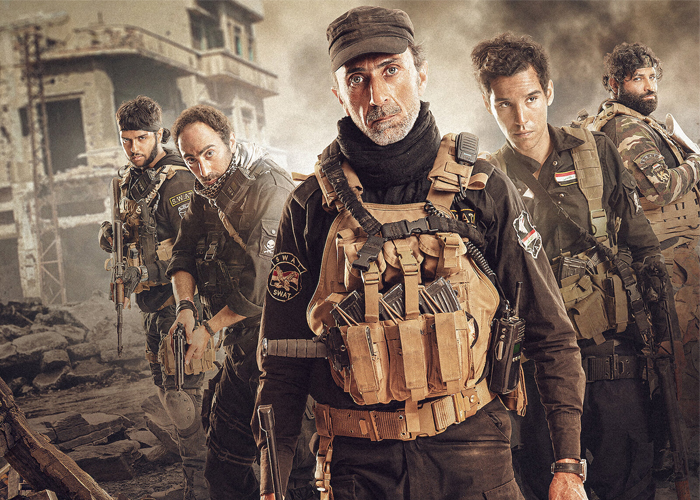 This is something for a change. Instead of watching films about true stories of American soldiers on their experience in Afghanistan and Iraq, now we get to watch a film about those who have the biggest stakes in such conflicts, the locals fighting the terrorists. Netflix got the distribution the rights to show "Mosul" which is loosely based on the New Yorker Magazine article "The Desperate Battle to Destroy ISIS."
The story is about Nineveh SWAT Team which went rogue in order to engage in a guerilla war against ISIS (or ISIL) when the terrorist organisation seized Mosul during its rapid expansion encompassing Iraq and Syria in 2014. Kawa, (Adam Bessa of "Extraction) a relatively inexperienced police officer gets rescued during a battle by the SWAT Team. He then joined the team which is commanded by Major Jasem, played by Suhail Dabbach, who played as a black suited man in "The Hurt Locker".
Major Jasem's renegade SWAT Team is comprised of 10 men is set to avenge the what the ISIS have done to their family, friends and city. They gave themselves a "dangerous operation determined to wipe out an enemy base and restore order to the lawless territory."
The adaptation of the article to film was done by Matthew Michael Carnahan ("The Kingdom", "World War Z') and is also his directorial debut. According to Deadline, when he accepted this assignment, Carnahan insisted it to be filmed entirely in the Arabic language to honour those heroes in Iraq who fought against the terrorists. It is produced by Anthony and Joe Russo who are mainly known for directing films under the Marvel Cinematic Universe. It is supposed to be shown in theatres this year, but with the Covid-19 pandemic, the best option was to have Netflix stream it to its large subscriber base.
"Mosul" will premiere in Netflix on 26 November. If you like the movies "Extraction," "Hurt Locker," and "Zero Dark Thirty", then better check your Netflix subscription, this movie is for you.