Mando & Grogu Off To New Adventures In Season 3 Of "The Mandalorian"
Logan
12 Sep 2022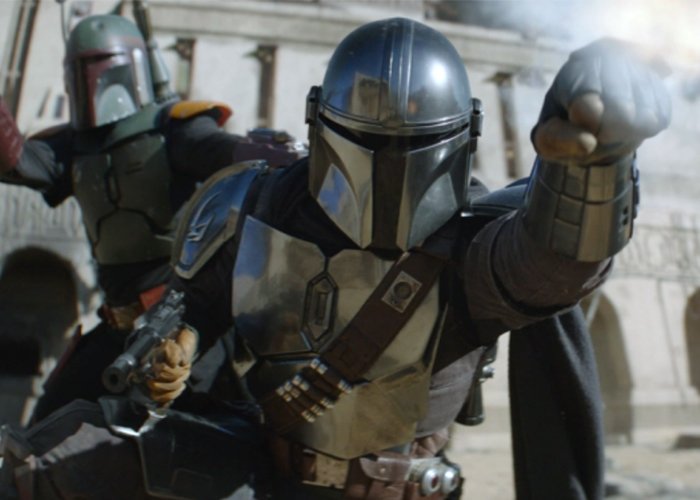 The teaser trailer of "The Mandalorian" Season 3 has been dropped by Disney+ and Lucasfilm and familiar characters are back again to make the adventures of Din Djarin (Mando) and Grogu (Baby Yoda to everyone) even merrier ever since they got reunited when Grogu decided not to continue his training at the Jedi Academy under Luke Skywalker.
At D23, which is the Official Disney Fan Club, Katee Sackhoff said that this season is going to be crazy according to Variety. Sackoff plays the role of Bo-Katan Kryze, the commanding officer of the Nite Owls and he leader of the Resistance who lays claim to Mandalore. In Season 2, she and her crew helped rescue Grogu from Moff Gideon on the condition that Mando will help the Resistance and since Mando is bound by a code of honor amongst mercenaries, then he better fulfill the agreement.
Another thing is that Mando has to reclaim his honor back after being banished by the Armorer of the Children of the Watch for removing his helmet in Season 2 and will need to go back to his home planet. Bo-Katan wants the dark saber that Mando got from Moff Gideon which made him the leader of the Mandalorian people by tradition.
Season 3 will see even more Mandalorians who will be battling it out together with Mando and unknown enemy which was not revealed by the teaser trailer. But we get to see more Mandalorians flying with their own jet packs and Nevarro magistrate Greef Karga, played by Carl Weathers, also returns. However, Cara Dune looks like is not returning. Gina Carano, who plays the character, was fired removed from the show after a series of controversies involving her outside of the show.
"The Mandalorian" Season 3 is expected to be streamed on Disney+ in 2023. A subscription is required to be able to watch the series.