The Limited Edition Faxon Firearms Mustang Rifle Is Inspired By The P-51 Mustang
Logan
28 May 2020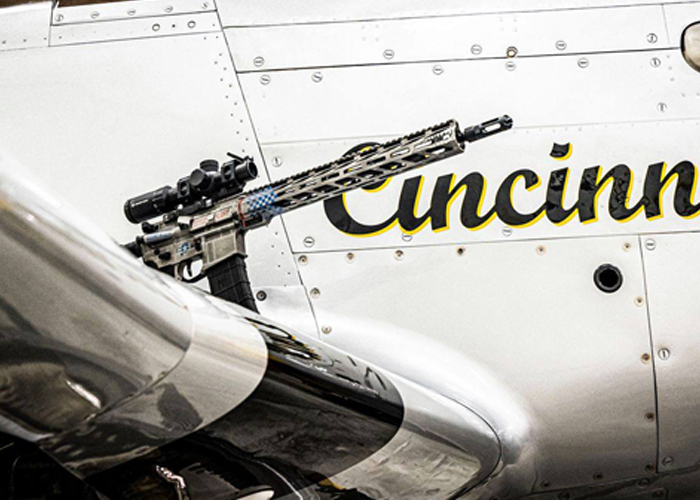 If you are planning for a real cool custom airsoft project and you need a real world firearm to take inspiration from, why not check this rifle from Faxon Firearms? If you are a war history buff then the Limited Edition Faxon Firearms Mustang Rifle should even motivate you more as it is based on one of the most iconic World War II fighter planes, the North American P-51 Mustang.
The North American Aviation P-51 Mustang is a single-seat long range fighter and fighter-bomber that that was first introduced in the Royal Air Force (RAF) in 1942. It became the dominant fighter plane, able to escort B-17 bombers deep into the heart of Germany reaching Berlin and fly back that would be impossible for most Allied fighters in the European theatre to do.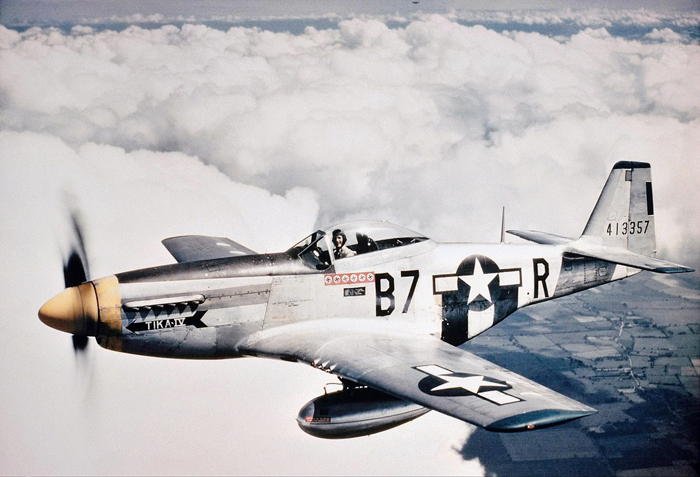 Photo: North American P-51 Mustang (Source: Wikimedia)
Over 15,000 P-51s were built and was able to shoot down 4,950 enemy aircraft with an 11:1  kill ratio. The Supreme Commander of the Luftwaffe, Reichsmarschall Hermann Göring, was quoted to have said, "When I saw Mustangs fly over Berlin, I knew the jig was up," though it is just a variation of the original quotation that "No enemy bomber can reach the Ruhr. If one reaches the Ruhr, my name is not Göring. You can call me Meyer" which he said in 1939 when France and the United Kingdom declared war on Germany after it invaded Poland.
Nevertheless, there was no doubt the P-51 Mustang was one of the finest fighter aircraft during World War II and went on to serve in the Korean War at the start of the Jet Age, when jet fighters were used for air superiority.
Faxon Firearms explained at the product page of the Mustang the rationale for basing it on the P-51:
When looking to a famous airplane for design inspiration of this limited edition rifle… the choice was easy. You have to start with the P-51 Mustang.

From its war history to the massive amounts of custom nose art, the Mustang is iconic, and we're proud to pay homage to it with this limited edition rifle.
They produced the firearm in cooperation with One Off Coating LLC for the coating and laser artistry. It also features Magpul furniture, a Faxon Match Series Gunner barrel, and MuzzLok Flash-Hider style muzzle device.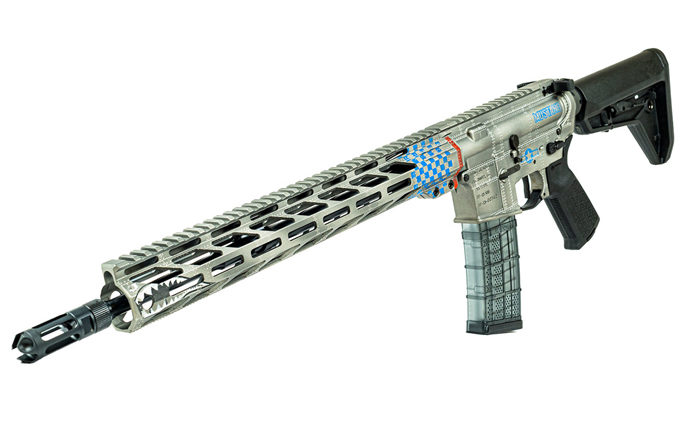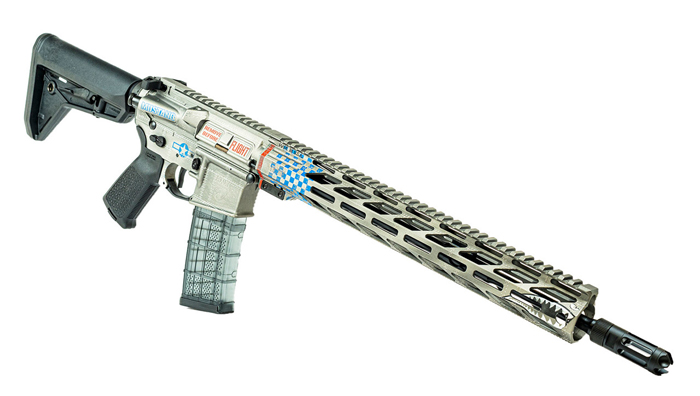 The full package will cost you US$1,550.00 and comes with the following:
Custom T-Shirt
Stickers
Framed Print of the original Faxon Mustang artwork
Signed Certificate from founders Bob & Barry Faxon
Please expect an extra 2-3 business days for shipping as some of these items will be personalized.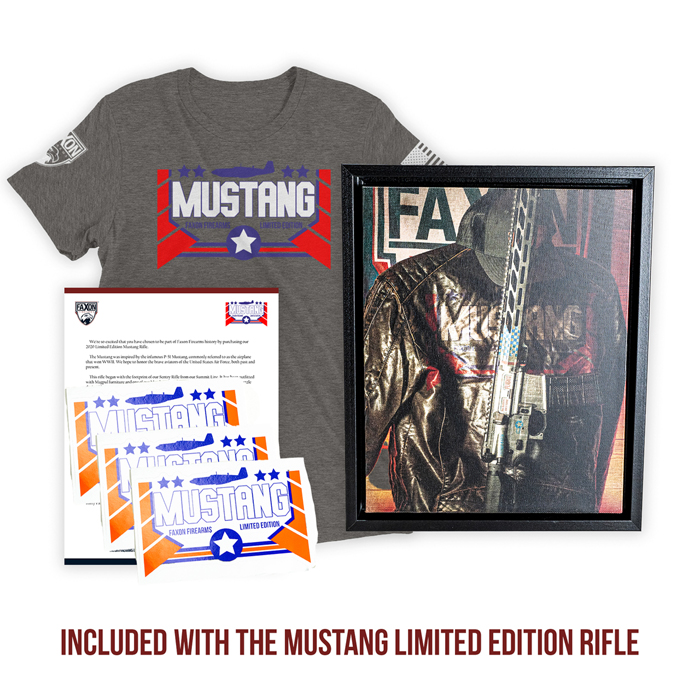 As for the specs in case you need to do some of your own custom machining to make your own airsoft version of this, here they are:
16" 556 Match Series Gunner Profile Barrel
Nitride Coated
Nickel Teflon Extension
5R Rifling
Enhanced Forged Receiver Set w/ Tensioning Screw
Nitrided M16 BCG w/ Superfinish
15" M-LOK Aluminum Handguard
Hiperfire EDTDM Single Stage Trigger
Radian Raptor LT Ambi Charging
Radian Talon Ambi 45/90 Degree Safety Selector
Magpul MOE SL® Carbine Stock
Magpul MOE® Grip
Faxon MuzzLok Flash Hider
Mid Length Gas System
Rifle Weight: 6.1 lbs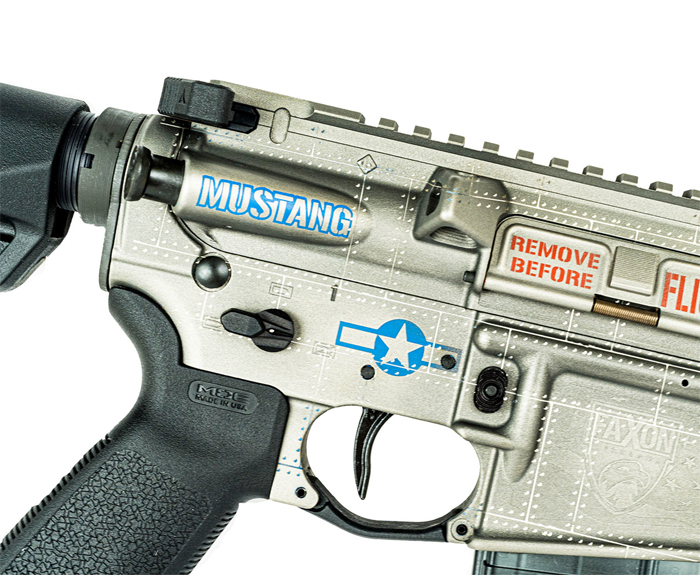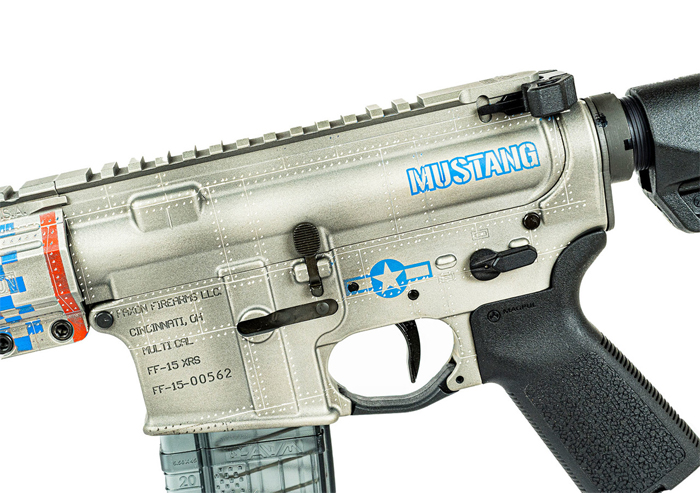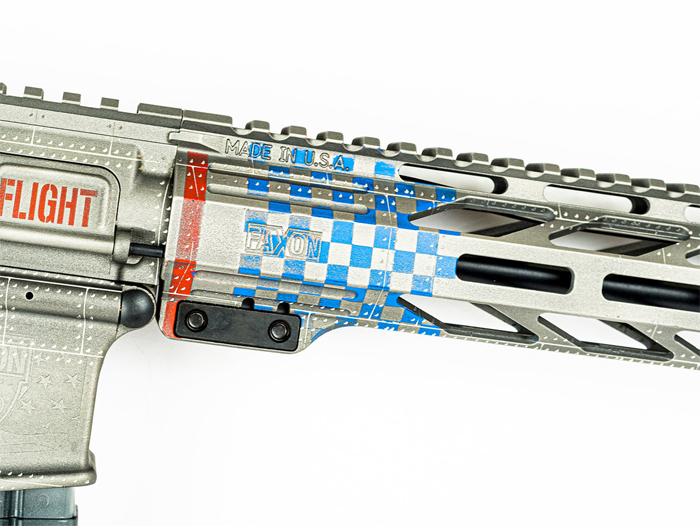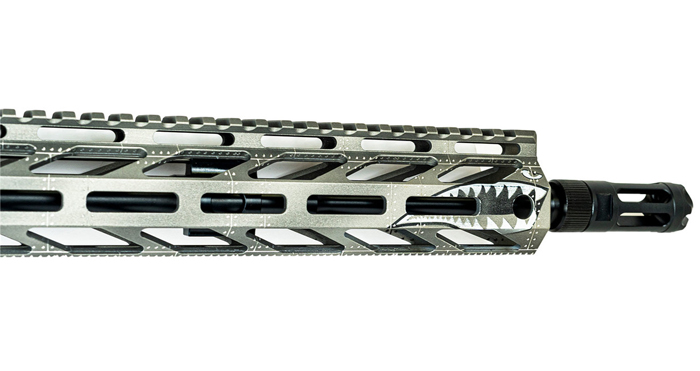 We wonder which airsoft company would be interested in making an airsoft version of the Mustang. There will be interest in such as brought about by the success of the Laylax Krytac Trident SDP A-10 Edition that was based on the popular Fairchild Republic A-10 Thunderbolt II.