The KH9 Covert Is Another Folding Gun From Brügger & Thomet
Gungho Cowboy
13 Sep 2022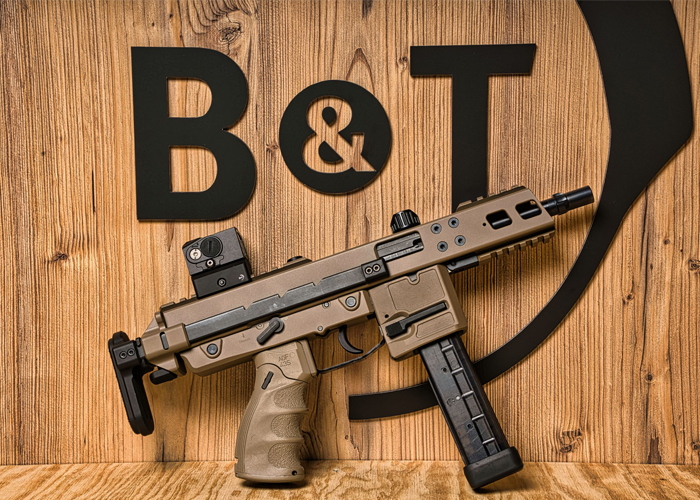 If there is one thing that Brügger & Thomet is doing these days, it is building compact weapons. From the USW to its folding pocket gun, the BWC-9, the Swiss company is doing another pocket gun. They plan on releasing an updated version of the KH9 semi-automatic carbine, the B&T KH9 Covert.
The B&T KH9 is initially designed as sport weapon for Low Velocity Rifle competitive shooting and the B&T KH9 Covert was designed to be folded with the mag well and pistol grip can be folded 90° to give it a slimmer profile for stowing away. With the configuration, it can also be like the MP5K which can be hidden in coats.
---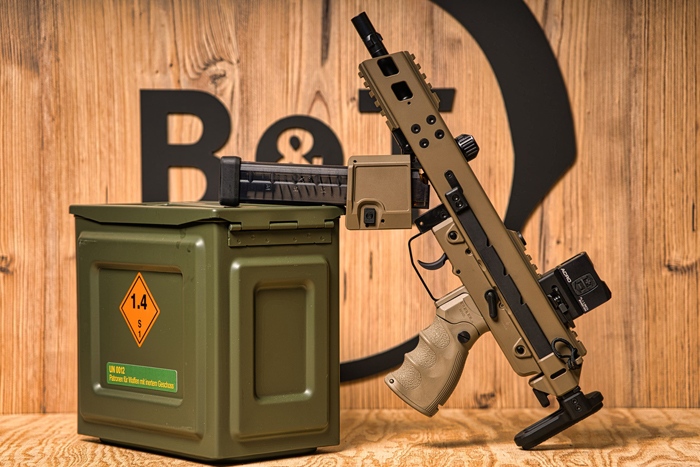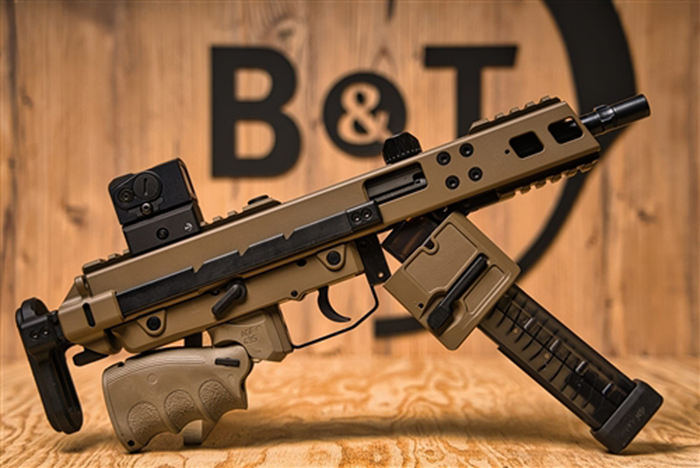 ---
The B&T KH9 Covert is different from the B&T BWC-9 as the latter is designed like the Magpul FMG-9. The B&T KH9 Covert is not exactly discreet as it can be easily identified as a weapon. It just makes it easier to hide it. Another difference that the Covert edition has from the original KH9 is that it also has a 25-round magazine designed for it and can also accept the polymer 9mm magazines used by the B&T APC9.
Whilst you might want to call it a PDW, it has something which compact carbines and PDWs usually don't have. The safety lever functions as a de-cocker for the internal hammer and the trigger has a double-action/single-action setup. It can also be configured to meet the shooter's requirements with the provided Picatinny rails to mount optics, third-party iron sights, and lasers or weaponlights for the under rail. It also has a tri-lug adapter on the muzzle so it can take in a suppressor. As for operation, it is fully ambidextrous.
---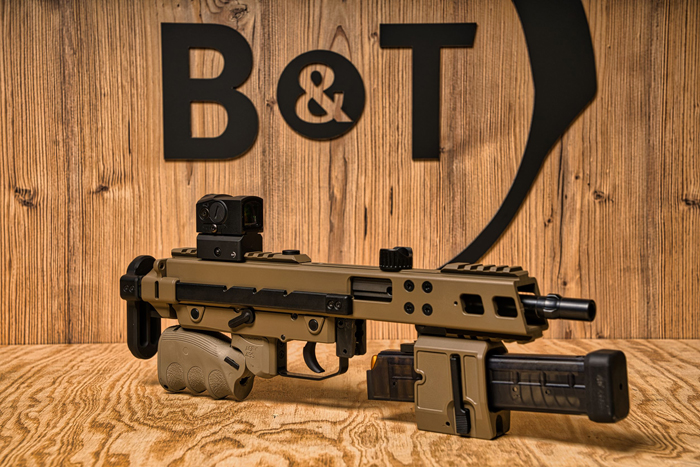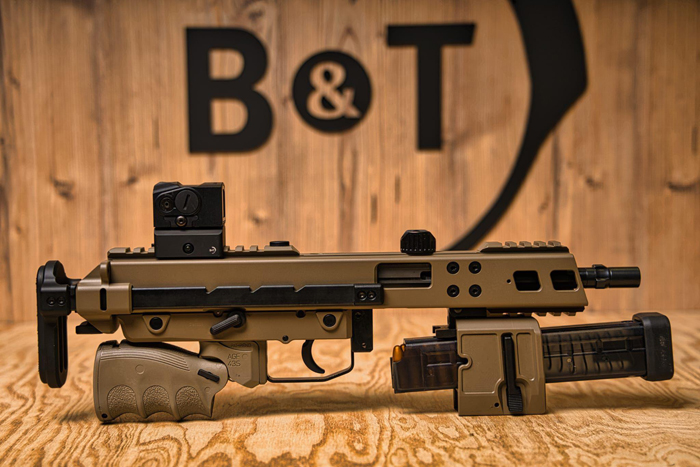 ---
The B&T KH9 Covert is shipped with the telestock when ordered. But it can also be equipped with a pistol brace and B&T Stock Adapter Kit which are sold separately.
According to Armi e Tiro, the B&T KH9 Covert will be released in Europe in January 2023 with only 111 units to be made. They will be shipped with with sling bags and Aimpoint Acro red dot optics. There is no information on its release in the USA, but it is assumed it will be released through B&T USA as some firearms such as Arms Unlimited have already put up product pages for it, with a retail price of US$3,000.00.
We await ASG, which has the licensed to produce B&T firearms for the airsoft market to announce it they plan on producing one, as well as the BWC-9.