It's The SHOT Show 2023 Next Week! Watch This Site For Reports
Logan
14 Jan 2023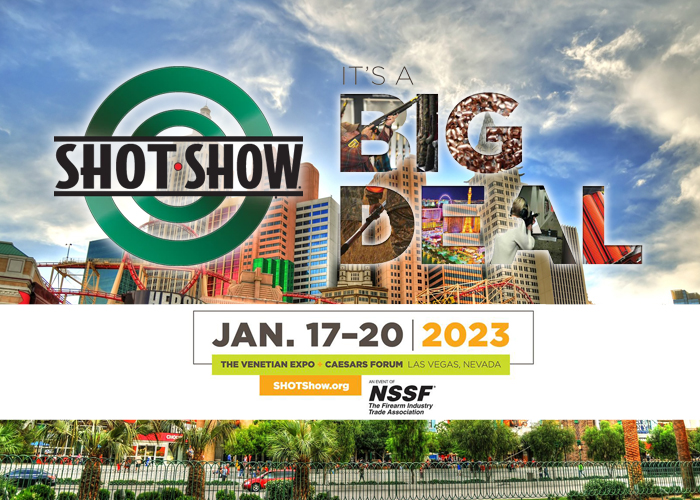 The first big trade event in 2023 that the airsoft community will always look forward to is the SHOT Show 2023. Held annually in Las Vegas, it is the largest shooting sports, hunting and law enforcement industries. Airsoft already has a presence in this event and after the most of the restrictions of the Covid-19 pandemic have been lifted, we expect a bigger presence of the airsoft industry this event this year.
Last year, airsoft's representation was almost negligible but more will be attending this year so expect better reports on the airsoft segment of the SHOT Show. We will also be seeing more of the airsoft media and influencers to be attending this event and bring reports to their audiences.
Whilst the SHOT Show 2023 trade floor at The Venetian Expo + Caesar's Forum will formally open on he 17th of January, there are preliminary events that will take place before that such as the Supplier Showcase, Xtra Pavillion, SHOT After Dark, NSSF/HAVA Golf Classic, and the Industry Day at the Range, the last one is one that many of our readers are interested in. The industry and media get to try the real steel guns that will be on display at the trade convention and it is fun to watch all the videos uploaded on social media showing airsoft influencers and media representatives guns that shoot real bullets rather than BBs.
We already had a preview of what airsoft offerings will be in 2023 during the MOA Exhibition in Taipei last December and we'll be seeing most of these plus new ones at the SHOT Show. But expect more reports on the real steel side of the show since it's really more about it and airsoft takes inspiration from that side. We just hope that airsoft manufacturers strive more to getting on those deals to produce airsoft replicas of some of the cool guns on display.
Keep a close watch on this website, we'll bring to you the reports from various sources at the SHOT Show 2023. The SHOT Show 2023 will be from the 17th to 20th of January.