Springfield Armory Releases The 3.8" Compact Member Of Its XD-M Elite Line
Logan
10 Sep 2020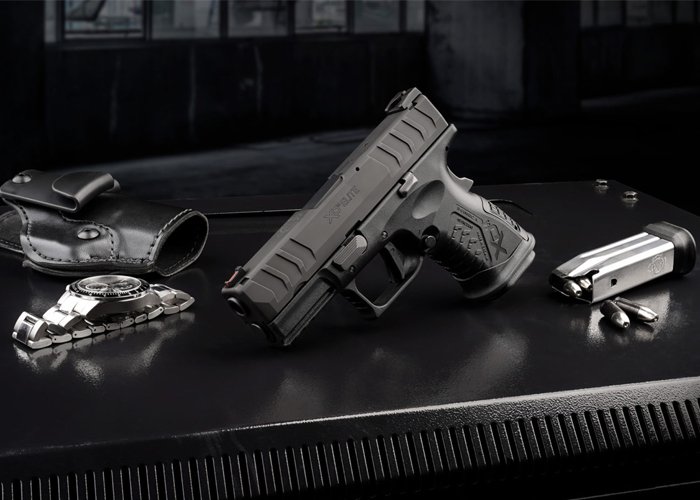 The Springfield Armoy XD pistol is no stranger in the airsoft community as there are airsoft versions of the XD-M model made by a few manufacturers such as Tokyo Marui, WE Airsoft, and Air Venturi. The Tokyo Marui version was well received by players, well, since it's a Marui. We are looking forward to more airsoft version of the XD-M series, especially with the release of the XD-M Elite Line.
The new XD-M Elite is comprised of five 9mm models designed for any role. The first four releases were full-size competition and suppressor-ready pistols. With the release of the fifth member of the line, the 3.8" Compact, shooters now have an option of a compact concealed-carry pistol.
The XD-M Elite 3.8" Compact features the Match Enhanced Trigger Assembly (META) which Springfield claims "to deliver the finest production polymer-framed pistol trigger pull available". Other features are an ambidextrous slide stop, improved slide serrations and a magazine capacity of 14+1 working in concert with a removable extended and flared magwell. Overall height is just 4.58" while the length is 6.75".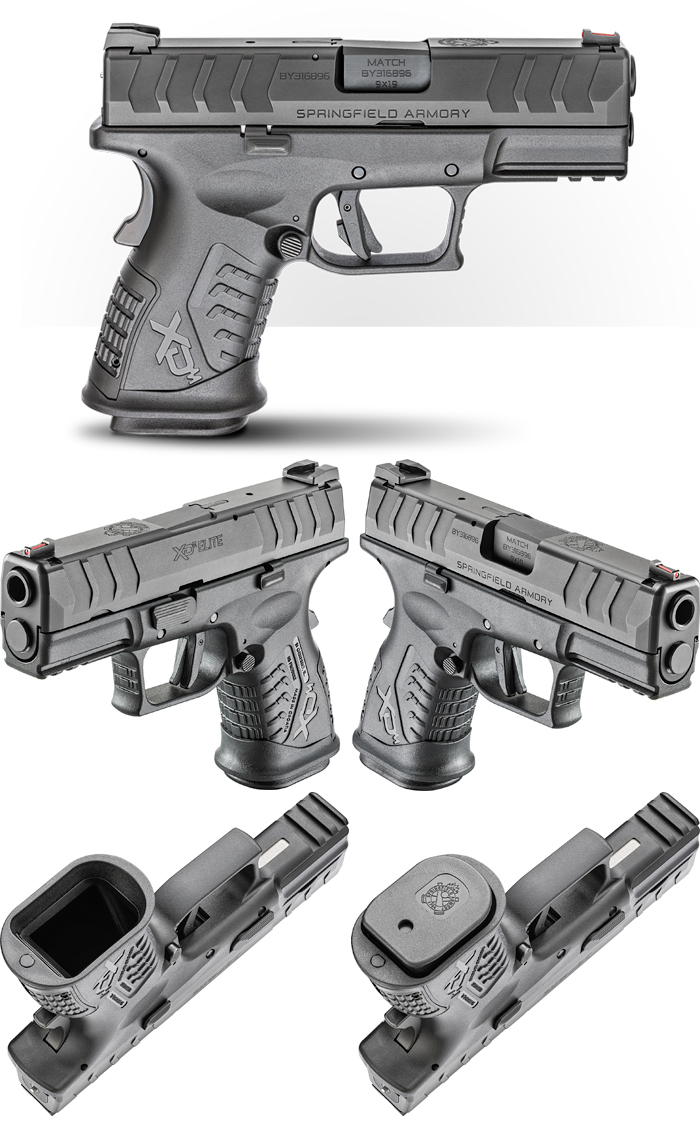 If the removable mag well is taken off, shooters can use use full-size, 20-round XD-M magazines in their pistol with a grip sleeve. For target acquisition it has fiber optic front sight and a tactical rack U-Dot™ rear sight.
The Springfield Armory XD-M Elite 3.8" Compact has a suggested retail price US$559 and comes with two 14-round magazines.  It's been a wonder why these models are not having their own airsoft versions the given that the XD-series are some of the most extensive after the Glocks and SIGs.
Press release and video review of the pistol by USA Carry which he did in January:
SPRINGFIELD ARMORY® INTRODUCES XD-M® ELITE 3.8″ COMPACT

GENESEO, ILL. (9/8/20) – Springfield Armory® is proud to announce the newest addition to the popular XD-M® Elite series — the XD-M® Elite 3.8″ Compact. This EDC-ready 9mm, like all the XD-M Elites, redefines what you should expect from modern, striker-fired firearms.

The XD-M® Elite 3.8″ Compact is designed for concealed carry, combining impressive capacity and performance with concealable dimensions for ease of carry. The 3.8″ match grade Melonite® finished barrel maximizes ballistic performance while remaining compact for concealability, and the compact grip frame houses a double-column stainless steel magazine that provides 14+1 capacity in the two included magazines.

To facilitate quick reloads, the XD-M® Elite 3.8″ Compact also features a removable extended and flared "short" magwell. An additional benefit of the removable magwell is that you can quickly convert the pistol from a compact to a full-size frame with a 19+1 capacity. This is accomplished by simply removing the magwell and employing optional full-size XD-M magazines with compatible magazine sleeves.

At the heart of the pistol is the Match Enhanced Trigger Assembly (META™) system, a superbly refined trigger designed to wring out the most from the pistol's most important interface with the shooter. Featuring a flat face and integral overtravel stop, the META™ system delivers the finest trigger pull available on a production polymer-framed pistol.

The XD-M® Elite 3.8″ Compact includes an ambidextrous slide stop and magazine release, ensuring that it can be run easily by either hand. Additionally, improved slide serrations with enlarged grasping grooves provide enhanced ergonomics and slip-free purchase. Topping off its forged steel slide is Springfield Armory's excellent Tactical Rack U-Dot™ rear sight. It features a u-shaped white outline and works in concert with the high-visibility fiber optic front sight.

"This newest addition to the XD-M® Elite line of pistols gives shooters and concealed carry users a great option for EDC," says Steve Kramer, Vice President of Marketing for Springfield Armory. "Features like the META™ trigger, fully ambidextrous controls and a funneled, removable magwell make the XD-M® Elite 3.8″ Compact a must-have for CCW."

If you need a capable and powerful 9mm pistol that combines ultra-refined performance with concealable dimensions, then look no further than the new XD-M® Elite 3.8″ Compact.
---