Apple To Bring Sequel To "Band Of Brothers" And "The Pacific" To TV
Gungho Cowboy
14 Oct 2019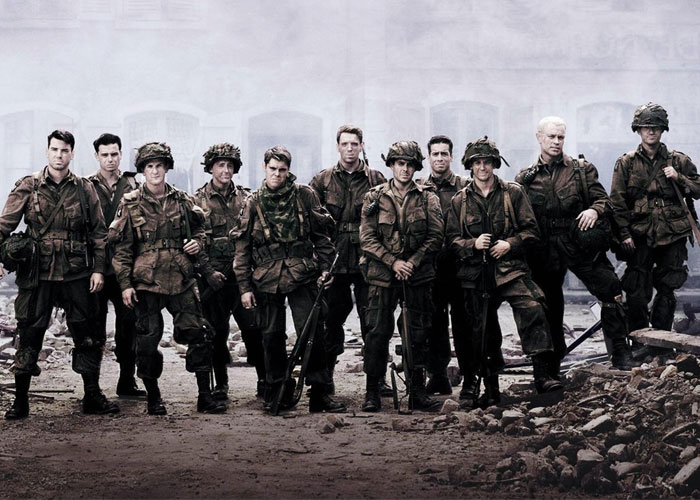 Perhaps it's high time to dust-off those DVDs or do some reruns via video on demand of two of the biggest HBO hits about World War II, "Band of Brothers" and "The Pacific" to get ready for a new World War II TV series. Apple will be bringing in the latest of the World War II series produced by Steven Spielberg and Tom Hanks. "Masters of the Air" is about the American bomber boys who flew over Nazi Germany.
The series will be based on the book by Donald Miller "Masters of the Air: America's Bomber Boys Who Fought the Air War Against Nazi Germany" first published in 2006. Putting the book into a new TV series is not exactly new "news" as news of the TV series was first reported by the Hollywood Reporter in 2013 with HBO teaming up again with the Spielberg-Hanks duo.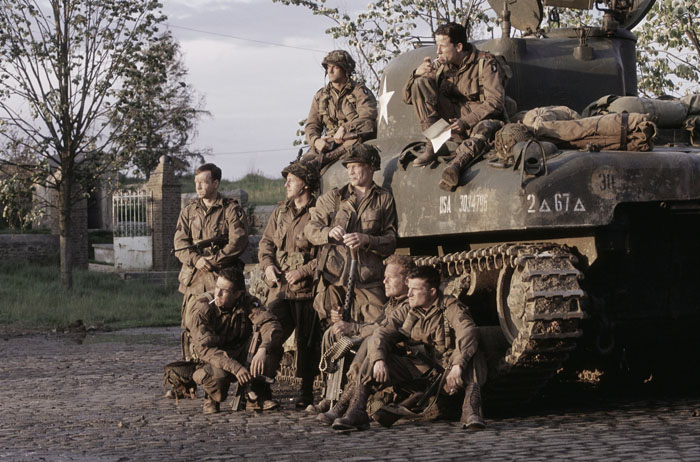 "Band of Brothers" (HBO)
But the plan fell through as there was no further movement with the planned sequel via HBO. "Band of Brothers" and "The Pacific" were expensive ventures for the company which only turned a profit via sales of DVD and with streaming services now the preferred way of watching video on demand or release new TV programmes, perhaps HBO might have shied away due to this. "Band of Brothers" had US$150 million budget whilst "The Pacific" was produced at US$200 million.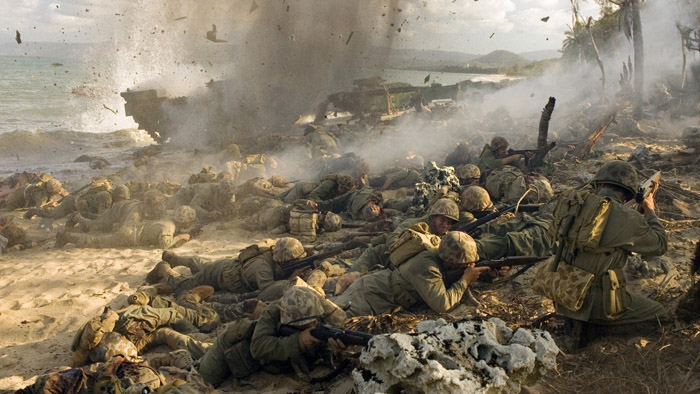 "The Pacific" (HBO)
Online tech companies such as Netflix, YouTube and Amazon got bigger budgets to produce such. But it is Apple, one of the most valuable tech companies these days that will be fronting the money to bring "Masters of the Air" to the screen. It is investing serious money into its Apple TV+ streaming service and have been procuring shows left and right to for the service but it will be the "Masters of the Air" to be produced in-house. With the success of the three companies in original shows for their own streaming services, Apple wants to give these competitors a run for their money.
This is the second time for Spielberg and Apple to cooperate with the first one being "Amazing Stories" made by Spielberg's Amblin Television. Apart from Hanks, Gary Goetzman and Steven Shareshian of Playtone will be executive producers. They will also be joined by Darryl Frank and Justin Falvey of Ambin TV.
No date yet announced when the "Masters of the Air" will premiere. Apple TV+  will be launching on the 1st of November.