Heckler & Koch Is Working On A Multiple Grenade Launcher Called The HK369
Logan
04 Oct 2019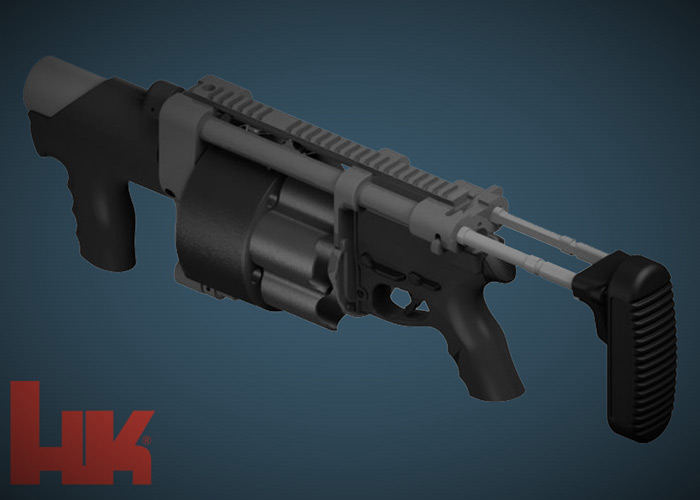 If you are waiting for another multiple grenade launcher to use with your 40mm gas grenade shells or the TAGinn 40mm pyro rounds apart from the ICS Airsoft Milkor MGL, you may have to wait until Umarex gets the go-signal from Heckler & Koch to build an airsoft version of a multiple grenade launcher that they are working on, the HK369.
According to Europäische Sicherheit & Technik (European Safety & Technology), Germany's leading monthly magazine for security policy and defense technology, the world-renowned arms manufacturer is working on the HK369 which is a 40 mm x 46 low velocity (LV, 75 m/s) multiple grenade launcher for police and military applications. The company is focusing on developing on the modularity and ergonomics of the launcher.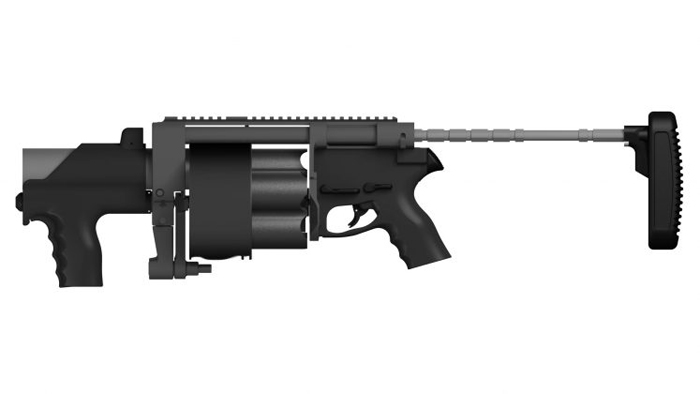 The ergonomics of the HK369 looks like an improvement on the existing grenade launcher from Heckler & Koch, M320 Grenade Launcher Module. But unlike the M320, the HK369 looks like a standalone launcher like the Milkor MGL while the M320 can be a standalone or be underslung to the rail of rifle like the HK416.  The drum magazine seems to have six 40mm grenade rounds capacity like the MGL. It has a telescopic stock so the user can adjust the length to a more comfortable position. It has a trigger with a safety catch and a STANAG 4694 NATO Accessory Rail (NAR) on top.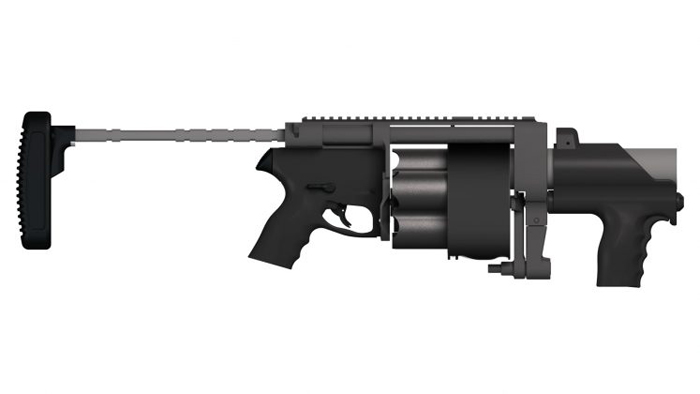 The defense magazine also explains that the HK369 designation is from the Heckler & Koch number key: first digit is the generation of the device, second digit is the code for the launcher, and the third digit for the caliber 40mm.
The company is looking to release this in 2022. That's a long way to go, but not unusual in the arms industry. So if even an airsoft version can be released, the earliest can be 2023. If you are looking for an airsoft HK grenade launcher, there are HK M320 versions available in the market, with the Tokyo Marui version being the popular one. But if you want an MGL, the ICS Airsoft Milkor MGL is your best bet.
All HK369 graphic renderings from Heckler & Koch according to the Europäische Sicherheit & Technik.