The First Of "The Matrix: Resurrections" Trailers Is Now Playing
Logan
10 Sep 2021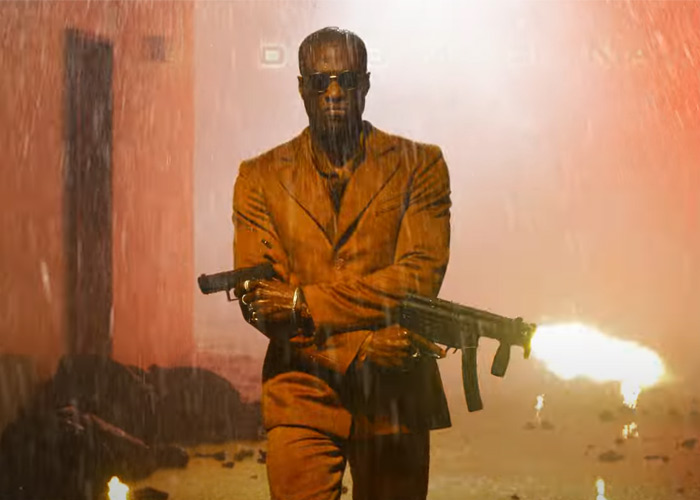 "After all these years, to be going back to where it all started... back to the Matrix," says Jonathan Groff ("Hamilton") to Neo in the highly anticipated first trailer of "The Matrix: Resurrections" that was released on schedule yesterday by Warner Bros. Previously, the trailer was first previewed to journalists during the CinemaCon last August 24 in Los Angeles.
The trailer starts with Keanu Reeves, playing the role of Thomas Anderson/Neo, consulting his therapist Neil Patrick Harris, asking him if he is crazy. Harris replies, "We don't use that word here."
Then cue in "White Rabbit" of Jefferson Airplane with the trailer totally synched to lyrics of the song which takes inspiration from the imagery of Lewis Carrol's "Alice in Wonderland." I'm not complaining as "White Rabbit" is one of the best psychedelic rock songs of all time in my book. Even the opening scene of the trailer shows San Francisco where Jefferson Airplane was based.
With the music setting the tone, it shows the encounters of Neo as he begins his renewed realization The Matrix, taking the Blue Pill as part of his therapy, initially meeting Trinity though they did not recognise each other, encountering Priyanka Chopra as he follows clues of "Alice in Wonderland"; then taking the Red Pill from Yahya Abdul-Mateen II who is playing the role as the young Morpheus, and following Jessica Henwick to find the truth.
The action begins that reminds us and be nostalgic about the original "The Matrix" Trilogy: physics defying kung fu; guns, lots of guns; the sentient programs called "The Agents"; Neo stopping bullets by raising his hand; and a new skill of Neo --- the ability to redirect a missile. Also, if you observe closely --- reflections, including its release date 12/22/21 which is reversible as well.
It looks like they are saving the best of the action when the movie premiers during the Holiday season.
"The Matrix : Resurrections" is written and directed by Lana Wachowski, who also co-wrote and directed the original "The Matrix" trilogy with her sister, Lilly Wachowski. It will be shown in theatres and streamed on HBO Max's ad free plan on December 22.