Firebird Skydiving's VIC Project Gets You Airwalk Vics In Multicam & Multicam Black
OptimusPrime
23 Jul 2020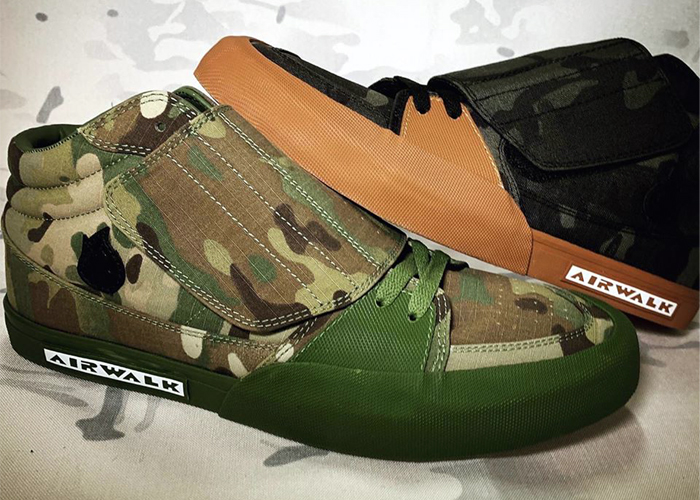 Hello Sk8er bois… errr airsofters! Here is a custom project that you might want to put your feet into, literally. Firebird Skydiving, the Arizona-based outfit that makes products and accessories for, you guessed it right, parachutists, are taking pre-orders for their VIC Project, providing Airwalk shoes in the original Multicam and Multicam Black. This is the result of a year of planning in cooperation with Airwalk.
Dom, Popular Airsoft's reviewer extraordinaire, told us that he has placed his pre-order for the shoes. Airwalks, which has a following in the skating community, was designed to prevent blisters which were a common complaint with the Vans shoes. The Vic model, which Airwalk named after a fictional skating champion named "Victor Novettipolae" for marketing purposes, was said to be the most technical skating shoe available when it was first released. This comes with the Lace Guard to prevent the lace from unravelling whilst skating.
The Firebird VIC Project is at the moment in pre-order and it looks like there is a big demand for these Multicam Airwalk Vics. They are limiting orders to 3 pairs and charging 50 bucks per pair as deposit. The full retail for a pair US$50 when they are released. They did not mention if these are limited editions though assume for the meantime they are and thus, collector's items.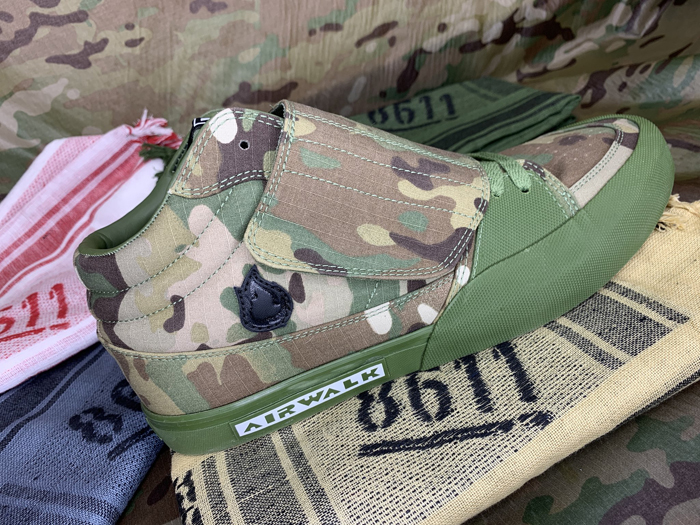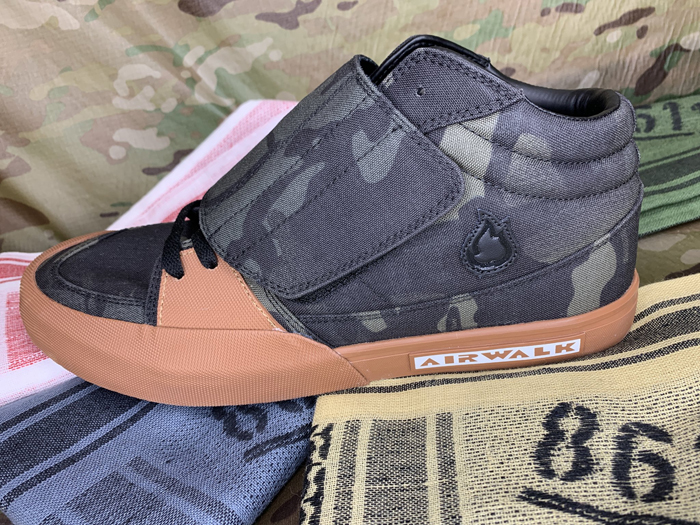 As of this writing, this is the update from Firebird on the project as posted on their Facebook Page:
VIC PROJECT UPDATE: Please read the below!

We are stoked to see that the demand was way higher than we expected so we decided to order double than what was initially planned. We can confirm that we will offer the VIC in following sizes: 8, 9, 9.5, 10, 10.5, 11, 11.5 and 12.

Production will take approximately 90 days due to the Covid-19 pandemic. We appreciate your patience as we get through this together.

We understand that giving us your money 3 months in advanced is not ideal, however, you will only have to pay a $50 down payment per pair. We created a gift card on the VIC Project page where you can put this $50 payment for up to 3 pairs per color. It can be different sizes but you have to indicate this in the notes box of the cart section. We will take the gift card off the store as soon as we reach the threshold so first come, first served.

When the shoes are on their way, we will open the shoe sales on our page and you can use that gift card towards the final purchase. The down payment is not refundable after we start the production.
With an estimated ETA of the 4th quarter 2020, you might want it as a Christmas gift to yourself or friends. There is no exact date for its release due as the Covid-19 pandemic has messed up production schedules of just every business in the world. But most likely the shoes will be ready before the year ends.