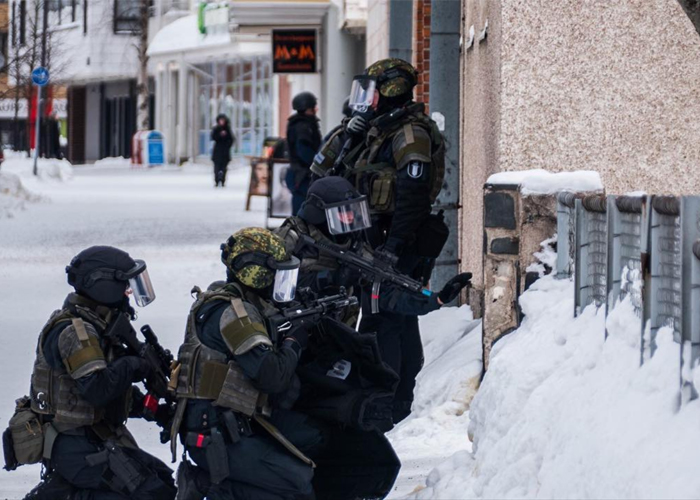 The reliable but rather old Heckler & Koch MP5 Submachine Gun, beloved by counter-terrorist units and police officers around the world will soon be replaced in Finland. According to news sources, the Poliisi or the Police of Finland, the MP5 will be replaced with an SMG that many airsoft players are familiar with nowadays, the CZ Scorpion EVO which is made in the Czech Republic/Czechia.
Finnish news agency STT announced that around police officers around the country will soon be receiving a new SMG with terrorism being a primary reason why the need to upgrade their weapons. In August 2018, the police arrested a man of Moroccan descent who is suspected of murder and attempted murder with terrorist intent. The attack left two people dead and eight injured. Suspect is said to have his application for asylum denied by Finnish authorities.
The new SMG will be introduced as soon as the supply contracts expire. According to Yle, the Scorpion Evo is easier to use for sustained firing.
Police Inspector Ari Alanen, a member of the National Police Board said, "The technical features are a bit different, so setting up for automatic fire is a little easier."
More firepower is needed by the police to counter growing terrorist threat and that with the new SMG, they can use more precision as it is shouldered weapon as compared to using a pistol according to Timo Lappalainen, a firearms expert in the same Yle report.
New weapons platforms can be easily configured to meet mission requirements as compared to the older weapons such as the MP5. That can done with the Scorpion Evo with its use of rail systems and police can easily familiarize themselves with it as the operations is just a bit different from the MP5 and both use the same 9mm round.
In airsoft, the CZ Scorpion EVO 3 A1 is licensed to the Action Sport Games (ASG) of Denmark. It is first released in AEG form, it is a much well-received airsoft gun and a custom HPA-powered version developed in cooperation with Wolverine Airsoft also available.
Top photo: Lapland Police in LAPPI 118 local defence exercise (Source: Lapin Poliisi Instagram)