E&L Airsoft Is Developing A QBZ-191 Gas Blowback Rifle
Logan
01 Feb 2023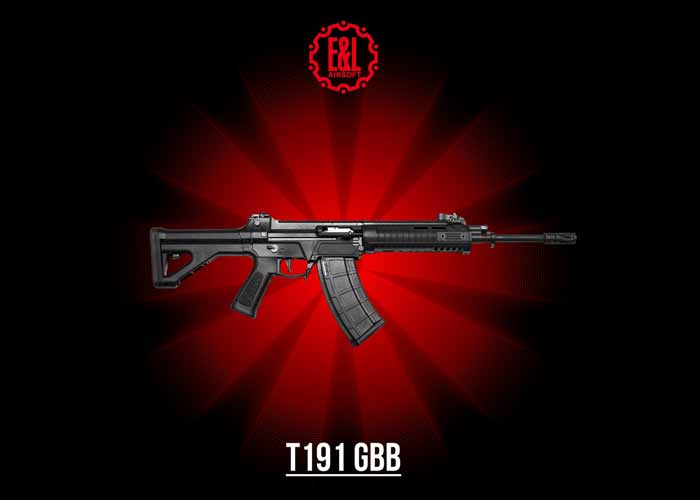 With the SHOT Show 2023 now in our rearview mirrors, the question in the airsoft community is what product on display at the trade event that got their curiosity. It looks like the airsoft gun that was on display at the MOS Manufacture booth the features airsoft products from E&L Airsoft and Arcturus Tactical.
It is the E&L Airsoft T191 Gas Blowback rifle that is based on the QBZ-191 rifle made by Norinco of China. Here is a video from Far East Tactical which looks like to be a promo clip:
A YouTube Shorts video showing its blowback action was also also uploade by Gavin Young:
A good information about this upcoming product came from Chris of MOS Manufacture in this video by Airsoft.nu when they visited their booth. Chris talked about the products from the China-based airsoft companies with information about the QBZ-191 GBB at 6:13 in the video:
Feeding the QBZ-191 is through the magazine which we assume to be a polymer magazine that can be used by AEGs as gas feed is not via a gas magazine but rather follows the principle of HPA airsoft guns that can be fed via an airline through the pistol grip. It is also CO2 ready via 33 gram cylinder stored in tthe buffer tube which is usually used for lifejackets. The CO2 cylinder can power 160 BB shots before it is fully empty.
Operation is like the real thing where the bolt locks when it is empty. The bolt travel is shorter as BBs are fired rather than actual bullets. It has flip up sights.
As for its release, it is seen to be around the third quarter of 2023.
Unlike other modern Chinese weapon designs such as the QBZ-95 which is a bullpup rifle, the QBZ-191 is a more like an AR-style rifle that is gas-operated short-stroke piston and fires the 5.8×42mm intermediate cartridge. The Chinese People's Liberation Army and People's Armed Police use this as their primary service rifle since 2019 and uses a 30-round magazine as well as 75-round drum magazine.
Task & Purpose has a video explaining why the Chinese PLA has adopted the QBZ-191 over the QBZ-95:
When released, the E&L Airsoft T191 GBB Rifle will be second (or third) airsoft gun that is based on Chinese weapon design that is not AK-derived. Real Sword first introduced the well-received Type 97 and Type 97B AEGs in the late 2000s and are based on the QBZ-95 bullpup also developed by Norinco.