DICE Will Permanently Ban Battlefield 2042 Cheaters With No Warning
Logan
05 Oct 2021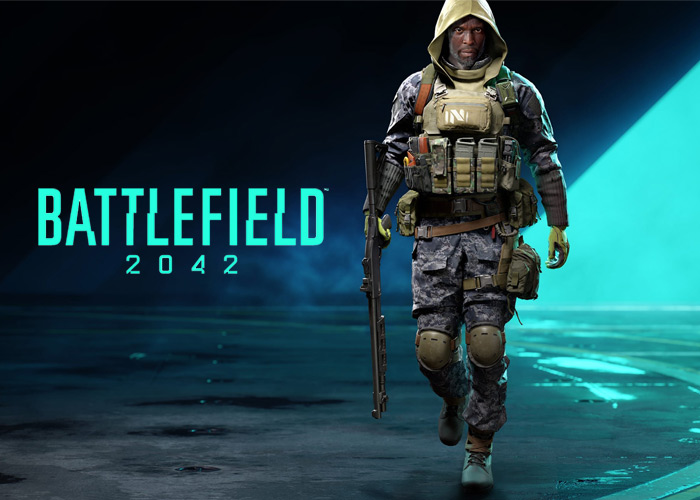 Today, the preload of the Battlefield 2042 Open Beta Access should have already started before gameplay starts tomorrow until the 9th of October with Early Access from the 6th to 7th of October. If you have pre-ordered, then you are all set to try the game for the Open Beta for developers to find out the kinks of the game before it gets officially released.
But for those planning to cheat when the Open Beta starts they better be warned that there will be no warning or suspension as DICE confirms that there will be zero tolerance on cheating. With the use of Easy-Anti Cheat (EAC) service to detect and ban cheaters, they will be issuing permanent bans on those caught cheating. EAC is being used by other online games such as Apex Legends.
DICE posed on their blog on their commitment to "Positive Play" for Battlefield 2042 and there will be a tool for players to report cheaters in-game. The list of offenses that can be reported are the following:
Abusive Text Chat
Abusive Voice Chat
Cheating/Exploiting
Gameplay Sabotage
Offensive Player Name
Harassment
---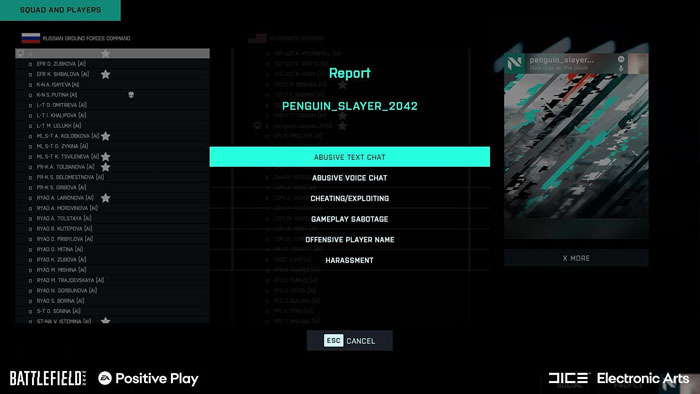 ---
Once a ban is in place, the player will have a hard time to get back given that the game is cross platform. So banned PC players cannot play on consoles too. Unless they can find a work around, the gates are closed for them when the hammer comes down. The developers also have tools to issue IP and hardware bans if necessary.
For banned players, they can resort to EA Help to appeal their cases and perhaps have their bans get lifted.
Perhaps you might want to read the Battlefield Community Charter before joining in the fun of playing Battlefield 2042 as this is what is expected from players of the game. The Charter is summed up in the following:
Treat Others as They Would Like to be Treated - Squad up and play the objective, together. We won't tolerate players who negatively disrupt or engage in harmful behavior towards others.
Keep Things Fair - Be on the right side of the fight. If you see players breaking the rules, report them.
Share Appropriate Content - Don't fight dirty. Make sure whatever content you're sharing is appropriate for Battlefield players.
Keep Things Honorable - Protect your squad. Keep it legal in Battlefield, and do not participate or encourage in dangerous or illegal activities.
You can read the full Battlefield Community Charter here. This makes us think that we should codify an "Airsoft Community Charter" that airsofters should adhere to.
Battlefield 2042 is set to be launced on November 19. It will be playable on Microsoft Windows, PlayStation 4, PlayStation 5, Xbox One, and Xbox Series X/S.