DEVCOM Soldier Center Helmet Lab Innovation Resulted Into the OPS-CORE FAST Helmet
Logan
30 Mar 2021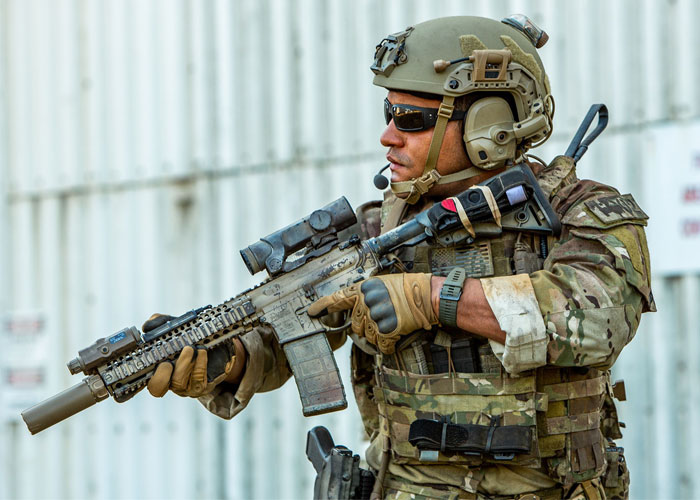 American taxpayers wondering where their money goes in the development of military technology that usually goes beyond project timetables as well as go way over budget can take heart when they hear this news. A helmet technology that was developed by the Helmet Laboratories, U.S. Army Combat Capabilities or DEVCOM, Soldier Center has led to a revolutionary combat helmet.
In a news entry at the Army.mil website, the development of new combat helmets that will provide protection to soldiers against a higher level threat that are lightweight is now possible. Previously, this protection can only be made possible by the use of a much heavier applique/helmet combination:
"Wrinkling and folds occur as the flat fabric conforms to the three-dimensional shape" said Jason Parker, a DEVCOM Soldier Center mechanical engineer. "These seams, wrinkles, and folds seriously degrade the ballistic performance, requiring more material and more mass to protect against a given threat. Through our research, we determined how these defects are introduced, how they affect ballistic performance, and how to eliminate them. The culmination of this research is a novel machine and process which produces a seamless, uniform helmet, free from defects such as folds and wrinkles."
---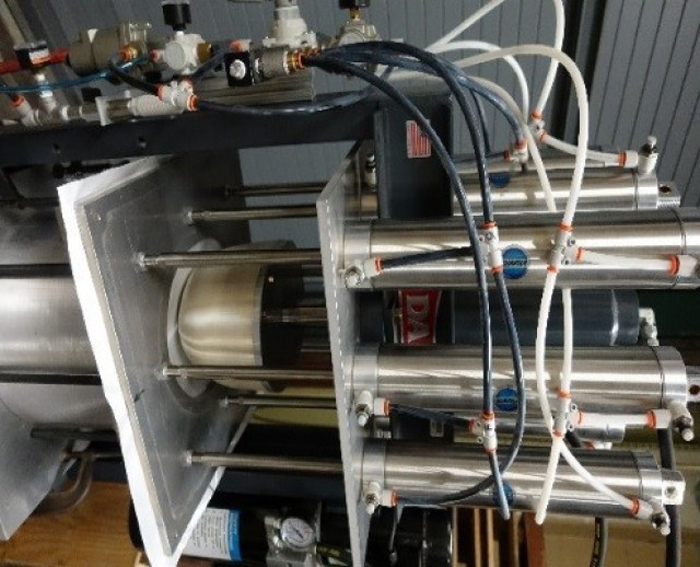 DEVCOM Soldier Center's Gen I Pre-former is a novel pre-form apparatus, process, and optimized helmet ply layup design. This was developed in 2015. (U.S. Army Photo).
---
In 2015, the Helmet Laboratory was able to develop a novel pre-form apparatus, process, and optimized helmet ply layup design. Developing prototypes to demonstrate this breakthrough, they were able to demonstrate that this new helmet tech can provide a higher level threat protection.
According to Robert DiLalla, team lead of the Ballistic and Blast Protection Team in DEVCOM Soldier Center's Soldier Protection Directorate after testing the prototypes they developed in 2017,  the results exceeded their expectation and at 40 percent less weight than the helmets in use. This is further replicated in the next batch of prototypes after testing, confirmed that they had developed a new capability for a better combat helmet protection capability.
In the same year, at the request of the senior Army leadership, the Helmet Laboratory continued to mature and transition the technology to industry partners through several Cooperative Research and Development Agreements, or CRADAs, and Research & Development contracts.
By February 2021, Gentex Corporation announced that one of their Ops-Core® FAST Helmet Systems which leverages the helmet design and processing developed by DEVCOM Soldier Center Helmet Lab through the CRADA, has passed U.S. Government First Article Testing (FAT), which is a first for a helmet providing a higher level threat protection.
---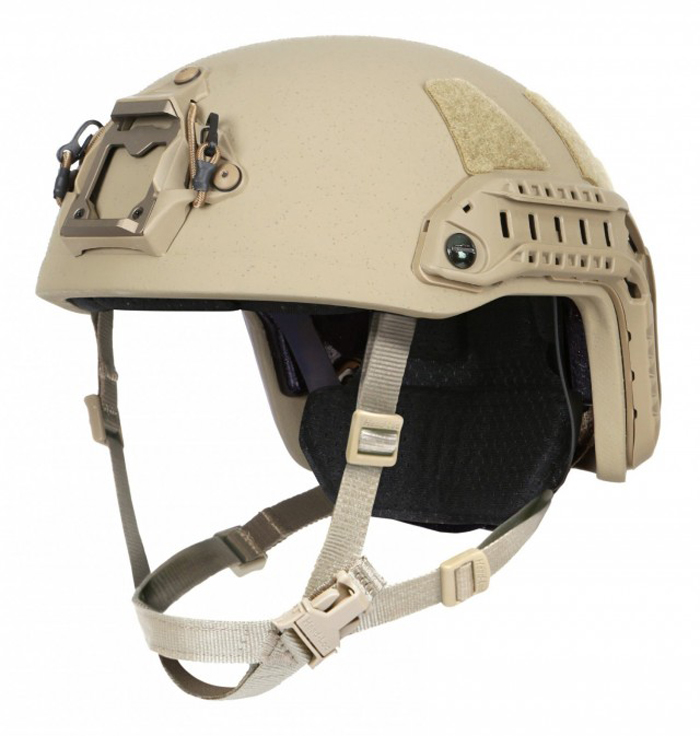 Gentex Ops-Core® FAST Helmet (U.S. Army photo)
---
"This new FAST helmet is the culmination of a multi-year commitment to innovate the novel production processes necessary to manufacture helmets with next-generation ballistic materials," said Des Walsh, vice president of Advanced Research and Development for Gentex Corporation. "It serves as an excellent example of successful, outcome-oriented government-industry collaborative development, resulting in the most advanced ballistically protective helmet shell ever qualified for production by Gentex and available to the warfighter."
The finished product which provides even better protection for the soldier has also led to the private sector at building on the innovation to provide the helmet designs showing that developments also go towards the production of commercial products showing. That's one of the good examples of how tax dollars work.
Top photo: Gentex Ops-Core® FAST Helmet (Gentex photo)